December 20, 2018
Top 8 ocean good news stories from 2018
While Oceana Canada focuses on protecting oceans in Canada, our work is connected to a global team of ocean savers from around the world. Together, Oceana and other ocean advocates made big waves for ocean conservation this year. As we say goodbye to 2018, let's take a moment to reflect on all the amazing things that happened this year to help save the oceans.
1. Peru passes historical law on plastics

Peru joined the global fight against plastic pollution, passing a law which regulates both the consumption and production of single-use plastics such as plastic bags and straws. The law includes deadlines by which manufacturers must limit the production of disposable plastics and puts a ban on having these items in vulnerable environments, such as beaches and protected areas.
2. Canada is one step closer to getting a new Fisheries Act

The new proposed Fisheries Act, Bill C-68, was passed by the House of Commons this year and is now with the Senate. The Bill includes a historic change in how Canada manages our fisheries: for the first time since the Fisheries Act was enacted in 1868, this Bill would direct the Minister of Fisheries and Oceans to manage fish stocks sustainably, and to put rebuilding plans in place for depleted stocks.
3. California bans drift gillnets, protecting whales, sea turtles and dolphins

California Governor Jerry Brown signed into law a Bill that will clean up California's swordfish fishery and phase out the use of large-mesh driftnets. The swordfish drift gillnet fishery uses mile-long, nearly invisible mesh nets —almost the length of the Golden Gate Bridge — that drift overnight in waters off California to capture swordfish. The nets also entangle, injure and kill marine mammals like whales, dolphins and sea lions as well as endangered sea turtles, sharks and other fish species. The nets kill more than 70 different species of ocean wildlife every year. By putting a stop to their use, these waters will be safer for all marine life.
4. The Belize Barrier Reef was removed from UNESCO's list of endangered World Heritage Sites

The Belize Barrier Reef – the second largest barrier reef in the world – has been removed from UNESCO's "List of World Heritage in Danger", where it was listed since 2009. This beautiful but fragile reef was threatened by overdevelopment and, most ominously, the prospect of offshore oil. The danger of an oil spill was addressed late last year, when the government of Belize implemented a moratorium on offshore oil and gas development in all of Belize's waters.
5. The Philippines protects more than 350,000 hectares of the Philippine Rise

The Philippines protected 350,000 hectares of the Philippine Rise as a marine resource reserve. Almost 50,000 hectares of the marine reserve was declared as a strict-protection zone where only scientific research is allowed. Surveyed areas of the Philippine Rise have 100 per cent coral cover and recorded over 170 different species of fish.
6. Corals, sponges and underwater canyons get new protections off U.S. West Coast

More than 140,000 square miles of seafloor habitat were protected from the impacts of bottom trawling. Deep sea coral gardens, sponge beds, underwater canyons, and high relief structures like rocky reefs provide homes for commercially and recreationally important fish species, including more than 90 species of rockfish off California, Oregon, and Washington. This has more than doubled the spatial extent of seafloor protections off the U.S. West Coast!
7. Chile protects wildlife found nowhere else on Earth

In a huge victory, Chile protected 262,000 square kilometres of ocean surrounding the Juan Fernandez Islands. These islands are among the most biodiverse and productive places of the ocean. Expeditions conducted by National Geographic and Oceana determined that the islands have one of the highest levels of endemism in the world, meaning species there are species here that live nowhere else on the planet. With this win, 25 per cent of Chile's ocean is now protected as no-take marine parks.
8. Canada protects critically endangered North Atlantic right whales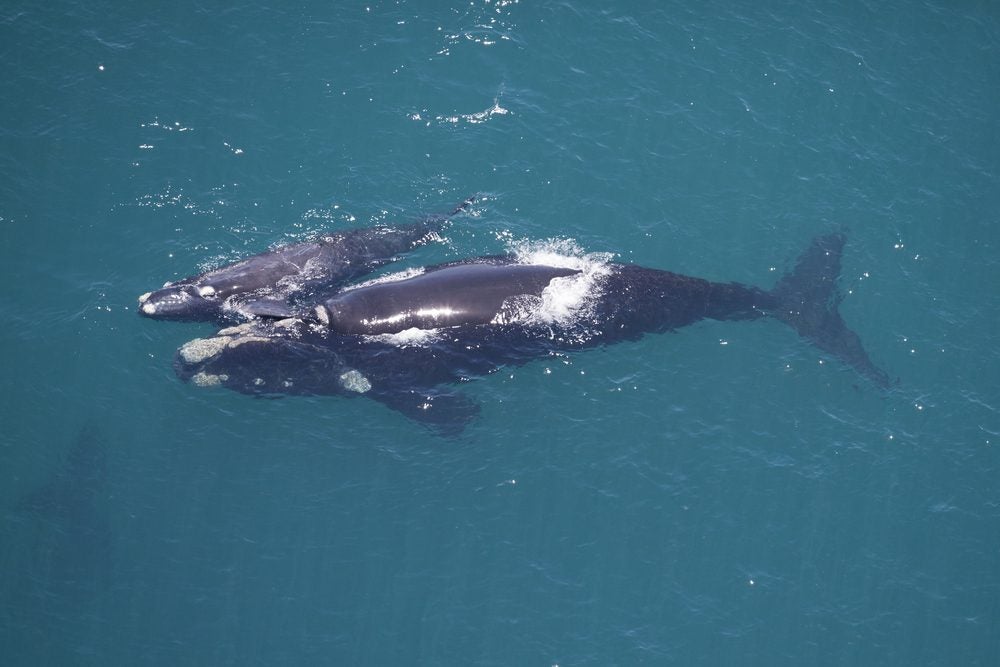 2017 was a crisis year for North Atlantic right whales – 12 of the endangered whales died in Canadian waters, likely due to ship strikes or entanglements with fishing gear. This tragedy prompted the Canadian government to implement a series of measures to protect the whales and as a result, not a single right whale died in Canadian waters this year!