Media Room
Oceana Canada is an independent charity committed to rebuilding Canada's oceans by winning policy victories that increase biodiversity and abundance through science-based fisheries management. We do this by running campaigns – leveraging law, science, grassroots mobilization and communications – designed to achieve specific policy outcomes that will make a difference for the health of our oceans. We are part of the largest international advocacy group dedicated solely to ocean conservation. Globally, Oceana has won more than 100 victories and protected more than 2.5 million square kilometres of habitat. Oceana Canada is focused on stopping overfishing, rebuilding fish populations, reducing bycatch, protecting habitat and ending seafood fraud. We will achieve this by working to ensure rigorous policies are developed, put into practice and enforced in order to lay the foundation for sustainable fisheries and healthy oceans.  
To find out more about Oceana Canada, download our About Us PDF.
MEDIA CONTACT
VAISHALI DASSANI, COMMUNICATIONS MANAGER
INTERVIEW OPPORTUNITIES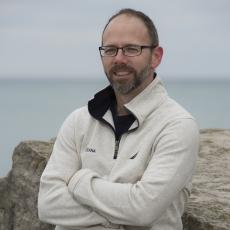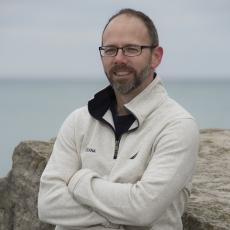 JOSH LAUGHREN, EXECUTIVE DIRECTOR 
For nearly 20 years, Josh has been a leader in advancing Canadian conservation and climate change efforts, including serving 10 years as National Marine Conversation Director for WWF-Canada. He also led the first Earth Hour in Canada, which rallied more than 10 million Canadians to voice support for action on climate change.
Topics: fisheries policy and law, government announcements, state of Canadian fisheries (east, west and the Arctic), transparency in fisheries management, the state of global fisheries, Canada's leadership role.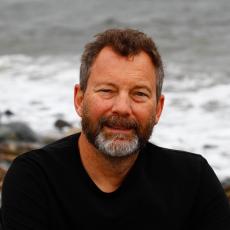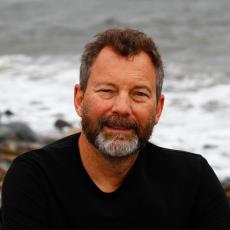 DR. ROBERT RANGELEY, DIRECTOR OF SCIENCE 
Robert is a marine biologist with extensive field experience on and in the waters of Atlantic Canada. Bob received his Ph.D in marine biology from McGill University. He has brought to Oceana Canada decades of research experience, on and under the sea, and years of championing ocean conservation. Bob, with his team in Halifax, Nova Scotia, provides the science support for all of Oceana Canada's campaigns, with a major focus on fisheries recovery and habitat protection. His responsibilities include fostering partnerships to explore and protect vitally important and vulnerable areas in Canada's three oceans.
Topics: marine ecology, fisheries bycatch and gear solutions, identification of critical habitats and protected areas, fisheries management and governance, sustainable seafood markets and investment, academic research partnerships.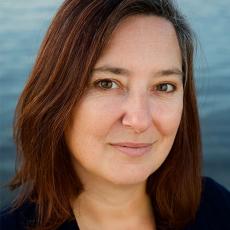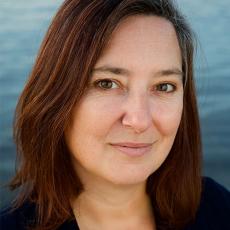 KIM ELMSLIE, CAMPAIGN DIRECTOR
She has spent more than 20 years advocating for policy change in the animal welfare and conservation sectors. With extensive knowledge of policy and government relations, she has worked to amend the Criminal Code, the Migratory Birds Convention Act and the Canadian Environmental Protection Act. At Oceana Canada, she has led campaigns that successfully amended the Fisheries Act to require rebuilding plans for depleted fish stocks and secured a ban on the import and export of shark fins. As a member of an elite emergency relief team, Kim helped rescue, rehabilitate and release 20,000 endangered African penguins impacted by an oil spill off the coast of South Africa; assisted in the rescue of animals in the most flooded part of New Orleans after Hurricane Katrina; rescued malnourished tigers from a private residence in New Jersey; worked to support and expand the capacity to rescue whales and porpoises trapped in fishing gear in the Bay of Fundy; participated as a member of the right whale recovery team and released orphaned black and grizzly bears back to the wild; and worked on an innovative program with First Nations in Quebec to end companion animal overpopulation.
Topics: Fisheries policy and law, the impact of plastic on marine ecosystems, conservation efforts to protect critically endangered North Atlantic right whales.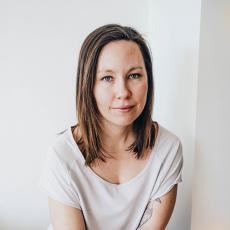 SAYARA THURSTON, SEAFOOD FRAUD CAMPAIGNER
Sayara is a Montreal-based activist and writer. She has worked with environmental, social justice and animal rights organizations for more than a decade, and has been part of successful campaigns to ban the trade of shark fins in Canada and improve animal welfare in corporate supply chains. Her writing has appeared in the Toronto Star, the Hill Times, Huffington Post, the Montreal Gazette and other publications. Originally from Australia, Sayara holds a Master of Peace and Conflict Studies from the University of Sydney.
Topics: (French and English) Seafood fraud, IUU fishing (Illegal, Unreported and Unregulated), North Atlantic right whales and plastic pollution.
MEDIA RESOURCES