Sharks bring out the best and the worst in us. Sharks have roamed the planet for more than 420 million years. Usually they invoke terror, helped along by unrealistic Hollywood horror stories. In reality, they are ancient predators essential to healthy oceans, and humans are killing them faster than they can recover.
Fins from up to 73 million sharks end up in the global fin trade every year. The process of shark finning is a brutal and wasteful practice. It involves cutting the fins off the shark – often still alive – and then tossing the animal back into the ocean where it either drowns, bleeds to death or is eaten alive by another animal.
Shark finning is illegal in Canadian waters; however, Canada is the largest importer of shark fins outside of Asia. Even more astonishing, demand is growing. According to Statistics Canada, more than 170,000kg of shark fins were imported in 2017 – a 60 per cent increase from the amount imported five years ago.
These graceful predators are one of the most exploited species on the planet. Research shows the fins of several endangered and threatened sharks – including whale sharks, great hammerhead sharks and short fin mako sharks – are being sold in our country.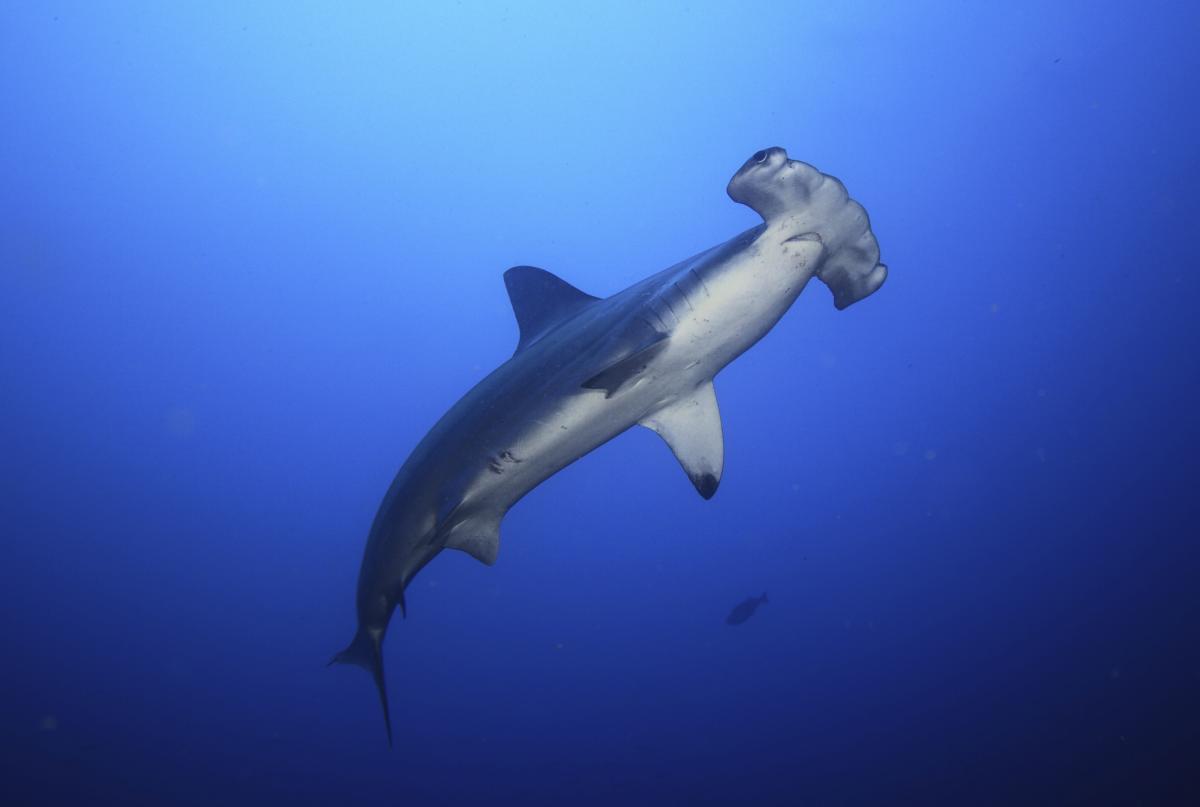 There's no coming back from extinction, but there's still time to help save sharks. You can make a difference, add your voice today to ban the shark fin trade in Canada.
Canadian filmmaker Rob Stewart exposed the fin trade to a global audience in his 2006 movie, Sharkwater. In theatres October 19, 2018, Sharkwater Extinction, the late filmmaker's final film, continues to further expose the illegal shark fin industry and pirate fishing trade.
Many Canadians have shown support for our government banning the trade of shark fins. In 2017, Senator MacDonald introduced Bill S-238 which will stop the import and export of shark fins in Canada. In the spring of 2018, Bill S-238 was unanimously passed by the Senate Fisheries Committee, now, the House of Commons needs to pass it so that it can become law. We need your help to make sure Bill S-238 passes to keep Canada out of the cruel and inhumane shark fin trade.
Add your name now to this petition calling on Prime Minister Justin Trudeau and Minister of Fisheries and Oceans and the Canadian Coast Guard Jonathan Wilkinson to support the passage of Bill S-238 to end the import and export of shark fins.
Canada needs to become a world leader in protecting sharks, and you can help. Demand a #FinBanNow, share on social media and with your friends and family to rally support for sharks!