Oceana Canada calls on federal government to create permanent, mandatory protections for endangered right whales
Press Release Date: March 10, 2022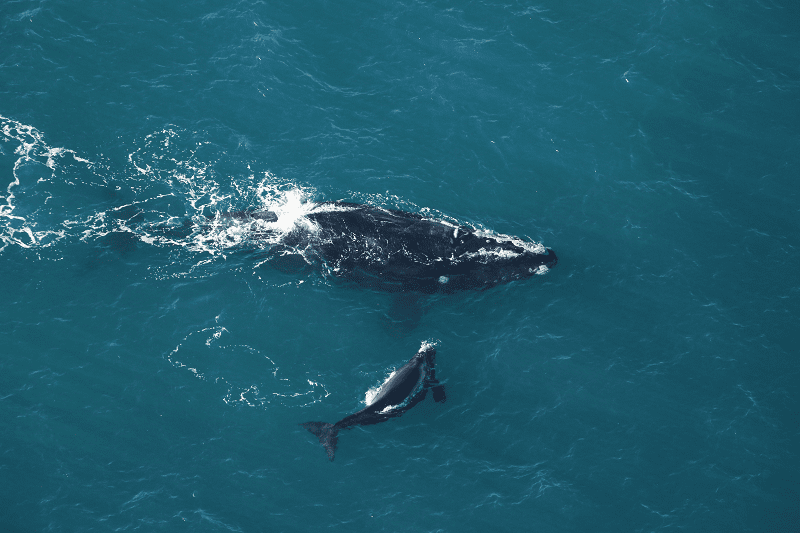 OTTAWA – In reaction to the 2022 protection measures for North Atlantic right whales, announced today, Oceana Canada has issued this statement from campaign director, Kim Elmslie:
"Oceana Canada is pleased to see no weakening in the 2022 measures to protect right whales. The current system for protecting critically endangered right whales is dependent on the government implementing protection measures every year. With only around 330 right whales left in the world, saving this species from extinction can no longer be treated as an annual crisis.
To further protect them, Oceana Canada is calling on the government to move to a new approach to help save them from ship strikes and entanglements in fishing gear when they are in Canadian waters.
Fisheries and Oceans Canada and Transport Canada must shift to a new management approach that is permanent, provides certainty around decision-making, is inclusive of all interested parties, is transparent by making all information publicly available and is adaptable to the changing needs of the species. It must also require legally binding regulations, long-term funding and collaboration with all stakeholders. This new management approach must protect right whales over the long term while allowing Canadians to make a living on the water.
Protecting right whales also protects Canada's access to the U.S. seafood market: two of our most valuable fisheries – lobster and snow crab, worth more than $3 billion annually combined. Under the U.S. Marine Mammal Protection Act, Canada must have measures in place to mitigate entanglements or risk losing access to this market.
It is positive to note that there were no known vessel strikes causing death in the last two years in Canada, a trend that everyone wants to see continue, especially as vessel traffic is expected to grow in the Gulf of St. Lawrence as the global economy opens up and as cruise ships return in 2022. We believe that all measures meant to protect right whales from ship strikes should be mandatory. Of specific concern, is the Cabot Strait where the current protective slowdown measure is only voluntary, and compliance is low.
Canada can do more to protect endangered right whales in our waters: It is time to move to a system that will protect right whales over the long-term."
Read more here: https://oceana.ca/en/our-campaigns/protect-north-atlantic-right-whales/.
Oceana Canada was established as an independent charity in 2015 and is part of the largest international advocacy group dedicated solely to ocean conservation. Oceana Canada has successfully campaigned to end the shark fin trade, make rebuilding depleted fish populations the law, improve the way fisheries are managed and protect marine habitat. We work with civil society, academics, fishers, Indigenous Peoples and the federal government to return Canada's formerly vibrant oceans to health and abundance. By restoring Canada's oceans, we can strengthen our communities, reap greater economic and nutritional benefits and protect our future.