Rebecca Schijns
Fishery Scientist
Oceana Staff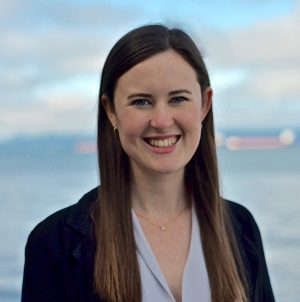 Rebecca is a Canadian marine fisheries scientist from Ontario who grew up kayaking and diving shipwrecks in her backyard. Her passion for protecting wildlife and restoring our aquatic environment began the moment she took her first dive.
She completed her B.Sc. in Biology from Queens University (2017) and went on to assist with ecological and genetic research projects involving shark personality, movement networks and conservation in the Bahamas. Afterwards, she pursued a M.Sc. degree in Oceans and Fisheries from the University of British Columbia (2020), where she worked under Dr. Daniel Pauly's supervision and the Sea Around Us initiative to analyze global marine fishing impacts. During a research contract with Oceana Canada, she assessed the sustainability of data-poor Canadian fisheries in order to provide managers with tools to rebuild marine populations and ensure the future sustainability of Canadian fisheries.
In the Marine and Fisheries Scientist role, she provides research on fisheries and marine conservation issues to inform and support the goals of Oceana Canada's core campaigns.
She currently lives steps away from Jericho beach in Vancouver, where her spare time is often spent at high altitudes (hiking, skiing) or in the depths of the sea (scuba diving).