Rachelle Young
Communications Associate
Oceana Staff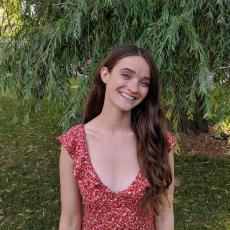 Although Rachelle's roots can be found here in southern Ontario, her heart can be found treading water in the ocean. From childhood summers spent on the beach at her family cottage in Prince Edward Island, to swimming with blue sharks off the coast of Nova Scotia, to her work as a Sea Turtle Conservation Assistant in Costa Rica, Rachelle has always found herself pulled by the tides of the sea.
Rachelle continued to follow this path toward the ocean by pursuing her BSc in Biology at Dalhousie University in Halifax, Nova Scotia. This sparked an even deeper understanding and connection to our oceans, which led her to join Oceana Canada right after her graduation. However, the world (and the oceans!!) were so vast and beckoned her to continue her explorations. She found herself leaving Oceana to pursue a post-graduate certificate in Sustainable Business Management, plant trees in Ontario's far north, contribute towards conservation efforts of Olive Ridley sea turtles in Costa Rica, and teach kids about various marine biology topics with the Whale Camp on Grand Manan Island, New Brunswick.
Rachelle is thrilled to be coming home to the team at Oceana Canada as the Grassroots Project Coordinator, inspiring others to foster the same appreciation for the marine realm that she herself possesses. In the chance that you catch her outside of the office, you might find Rachelle on the ground identifying wildflowers, preparing a plant-based feast, or scoping out the nearest body of water to explore.