June 28, 2019
A tragic summer begins as six endangered North Atlantic right whales are found dead
Florida Fish and Wildlife Conservation Commission, NOAA Research Permit # 932-1905MA-009526
This summer is off to a tragic start, with six North Atlantic right whale deaths confirmed in Canadian waters in the last three weeks. The death of any right whale is devastating, particularly because there are only approximately 400 of these animals left. This many deaths so close together is disastrous to a population on the brink of extinction.
North Atlantic right whales used to roam the ocean in large numbers, but their population was decimated by whaling in the 19th century. Although they've been protected from whaling since 1935, they continue to face a myriad of threats today including ship strikes, fishing gear entanglements, ocean noise and pollution. A recent study found that from 2003 to 2018, 90 per cent of right whales died from ship strikes or fishing gear entanglements, where a cause could be determined.
These deaths are preventable. Everything possible must be done to protect these whales, or we risk watching one of the largest marine mammals disappear from our oceans.
Please take a moment to join us in remembering the six whales we've lost in the Gulf of St. Lawrence and to appreciate the hard work and dedication of the people working tirelessly on the frontlines to determine how these magnificent creatures died.
Wolverine – found dead June 4
Wolverine was a nine-year-old male named for three distinctive propeller scars on his tail resembling the Marvel character. He was first seen in 2010 off the coast of Florida and had been seen many times since, mainly in Cape Cod Bay. In 2013, his mother was believed to have died after a severe entanglement with fishing gear. Wolverine had also survived at least three entanglements. He was spotted in the Gulf of St. Lawrence for the first time in 2017 and was found dead there on June 4, 2019. A necropsy was performed but unfortunately the findings were inconclusive; the cause of his death is currently unknown.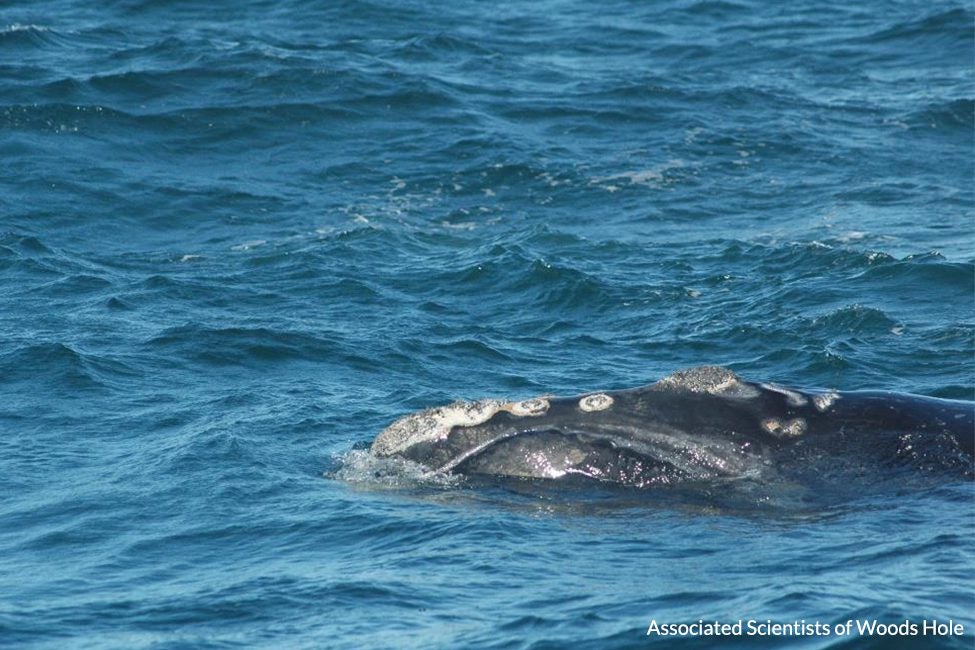 Punctuation – found dead June 20
Named for the small scars on her head that resemble dashes and commas, Punctuation was a 40-year-old female who had been spotted up and down the East Coast of North America more than 250 times since 1981. She was a mother to eight calves and a grandmother to at least two. Her loss is significant to an endangered population where giving birth to calves is crucial to ensure its survival.
Punctuation's family history is a tragic one and outlines how deeply human activity impacts these whales. One of her calves disappeared after her own baby was entangled in fishing gear and killed. Another calf was killed after being struck by a ship in 2016. One of Punctuation's grandsons was identified with deep propeller cuts on his back after a ship strike. He hasn't been seen since and is also presumed dead. Punctuation herself survived at least five entanglements and two ship strikes, before the third known ship strike killed her in June of 2019.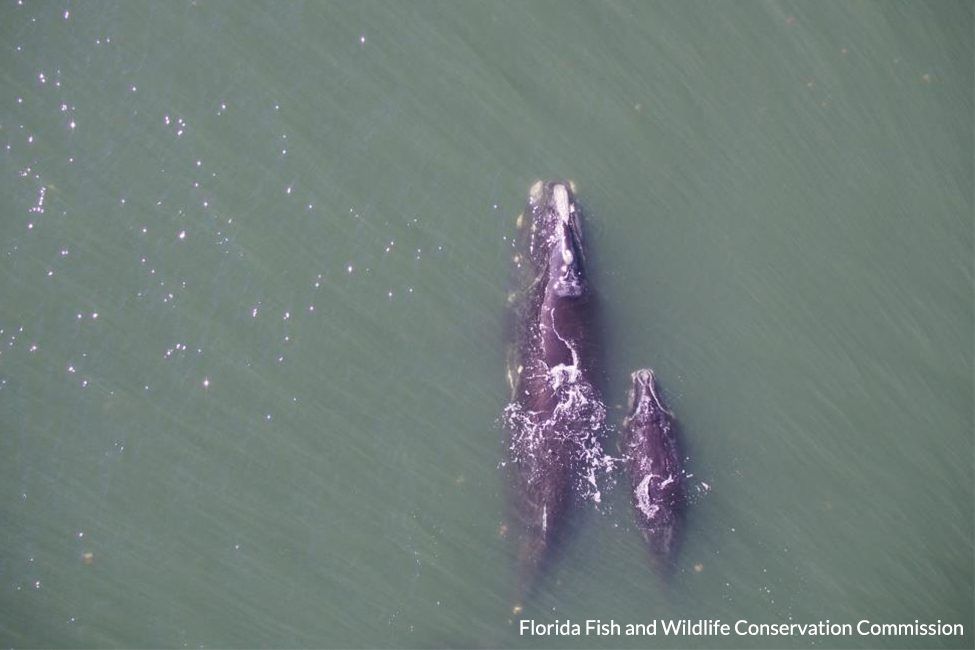 Comet – found dead June 25
Comet, a 33-year-old father and grandfather (as of 2013) was named after a long scar on his right side. Over his life, he was often seen in Cape Cod Bay but in 2017 he was seen in the Gulf of St. Lawrence for the first time. This is also where he was last seen alive on June 7, 2019, before his body was found on June 25.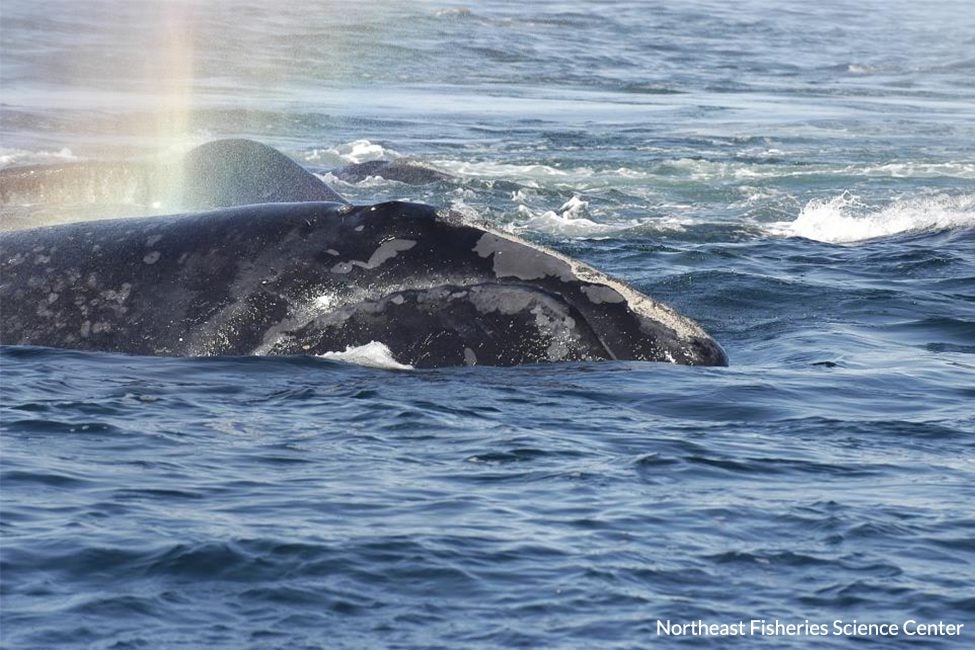 #3815 – found dead June 25
Catalog #3815 was an unnamed, 11-year-old female who was born in 2008. She was only just reaching sexual maturity and had not yet had any babies. Her loss is significant to North Atlantic right whales, as it is estimated there are only 100 breeding females left. #3815 had been entangled in fishing gear four times throughout her life. She was first sighted in the Gulf of St. Lawrence in 2017. The Gulf is where she was last seen alive on June 7, 2019. She was found dead shortly after on June 25, 2019.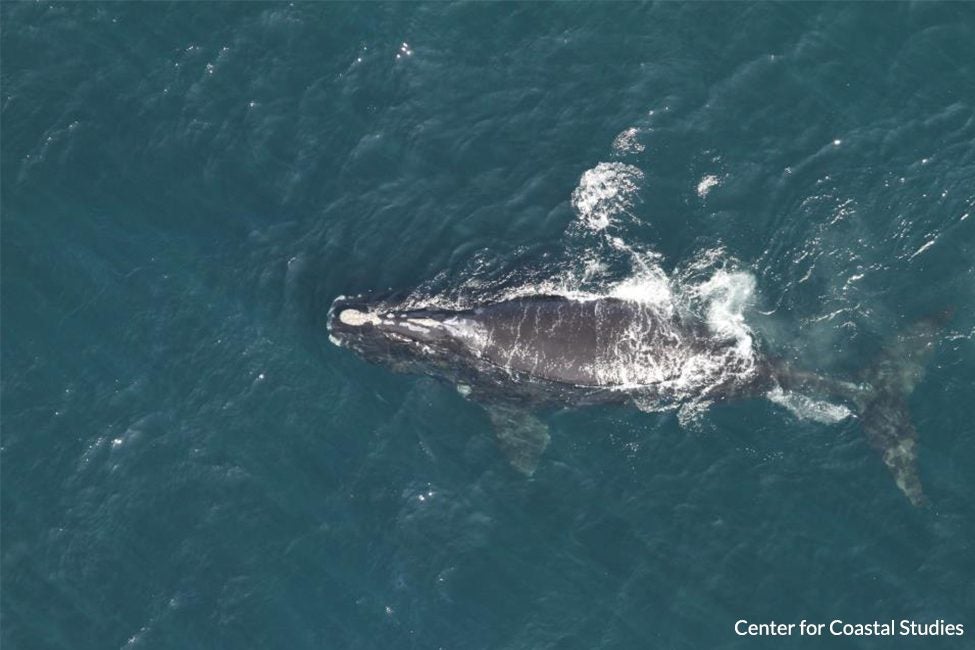 #3329 – found dead on June 26
The fifth whale was identified as Catalog #3329, an unnamed, 16-year-old female. She had yet to give birth to any calves but in her short life had survived entanglements in fishing gear at least four times. She was first seen in the Gulf of St. Lawrence in 2018. Her body was found there, on the shore of Anticosti Island, on June 26, 2019.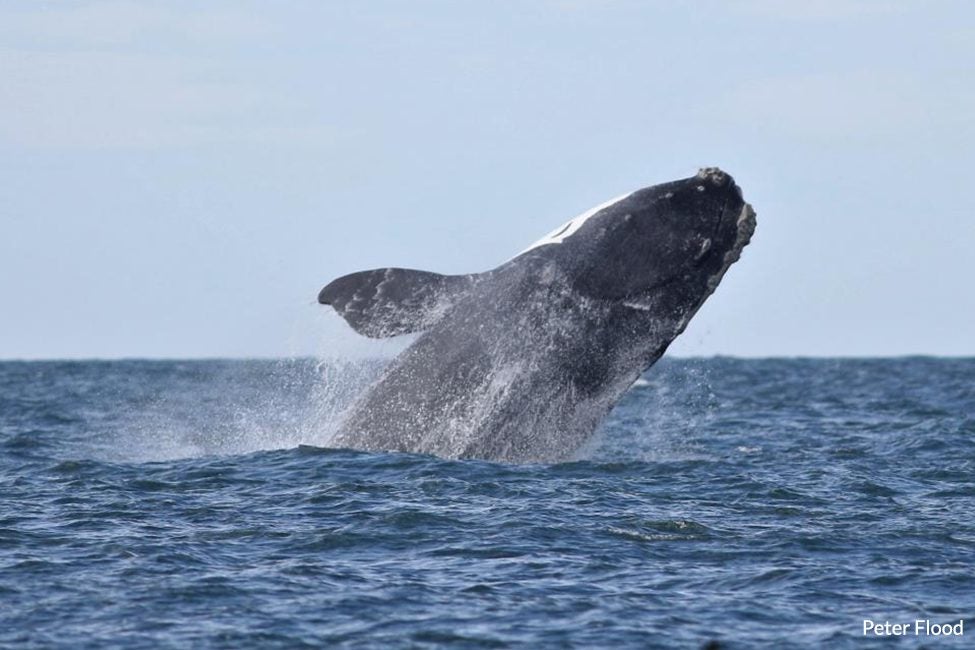 A sixth North Atlantic right whale was discovered floating off Quebec's Gaspé Peninsula on June 27, 2019, marking the fourth dead whale found in 48 hours. The whale has yet to be identified and necropsy options are being assessed.
In response to these six deaths, Transport Canada has increased the speed restriction zone to include the shipping lanes in the Western Gulf of St. Lawrence. These are similar to restrictions put in place in 2017, when as unprecedented 12 right whales died in the Gulf. Including the shipping lanes in the mandatory speed restrictions zone is a great first step in reducing the impact of ship strikes on whales but more must be done. This includes increasing surveillance and monitoring so that we can learn more about where the whales are and what new areas they might be frequenting, and continued resources and funding to investigate causes of deaths when they occur so that the right solutions can be identified.
Stay up-to-date on the latest ocean news, including updates on protecting North Atlantic right whales by joining us here.