Our oceans are drowning in plastic. An estimated 17.6 billion pounds of it leaks into the marine environment from land-based sources each year; roughly the equivalent of dumping a garbage truck full of plastic into the ocean every minute.
Worse than that, it never goes away. It can take hundreds of years to break down, with plastic bottles taking 450 years on average to degrade and some plastics taking as many as a thousand years. The very first piece of fully synthetic plastic was invented in 1907. Since that was just over 100 years ago, it is likely that every single piece of plastic ever made is still swirling around on Earth. And it shows.
Plastic debris has been found floating on the sea surface, washing up on the world's most remote coastlines, melting out of Arctic sea ice, and sitting at one of the deepest points on the ocean floor at 10,898 meters in the Mariana Trench.
As plastic continues to flood into our oceans, the list of marine species affected by it expands. Tens of thousands of animals have been observed suffering from the impacts of plastic pollution – everything from zooplankton and fish, to sea turtles, marine mammals and seabirds.
Unfortunately, these problems, and the growth of plastic and plastic pollution, show no signs of abating. Plastic production is projected to increase four-fold by 2050. We have a tsunami of plastic heading our – and the ocean's – way.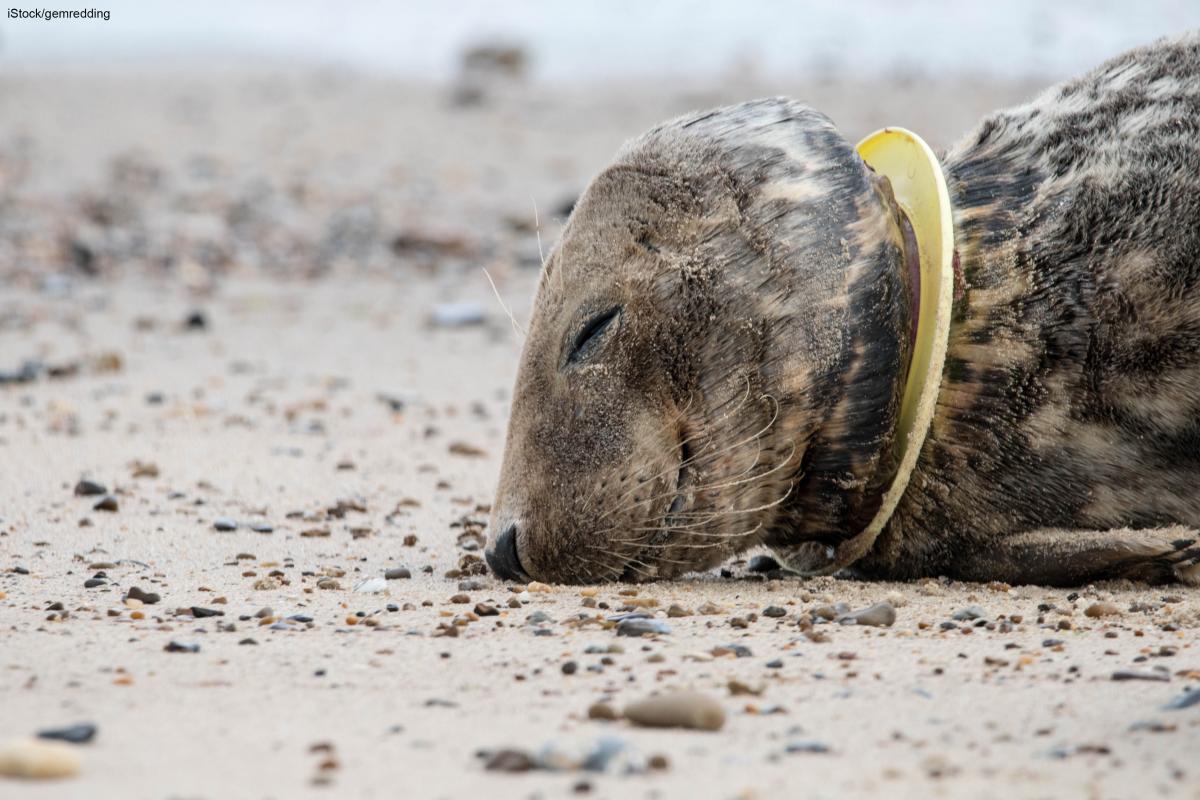 Discussions around this problem and how to solve it often revolve around the three Rs – reduce, reuse and recycle. Recycling calls for consumers to recycle more effectively and more often. But this won't fix the problem. It is estimated that only a meager nine per cent of all plastic waste generated has been recycled, and recycling alone is not enough to solve the crisis.
To have an impact, we must reduce the amount of single-use plastic being produced at the source. We need governments, companies and citizens alike to acknowledge that we are being forced to accept products made of what is essentially a toxic pollutant.
The good news is that a movement away from plastic is already starting to take shape. Prince Edward Island and Newfoundland and Labrador are the first provinces to ban the use of plastic bags. They are joined by major cities with various bans on plastics such as Montreal and Victoria.
In tandem with this, many retailers are taking the initiative to ban plastic use themselves, or offer consumers plastic-free alternatives. For example, Unboxed Market in Toronto is the city's first zero waste grocery store. The goal of zero waste is to reduce use to only what you need. There are similar stores that offer low or zero waste options like Bulk Barn across Canada and Nada in Vancouver, among others. These businesses offer products in bulk so consumers can fill and refill glass jars, reusable bags or whatever they have!
Initiatives like plastic bag bans and zero waste options are the first step in reducing the amount of plastic we use at the source and being creative with integrating reusable options into our lives.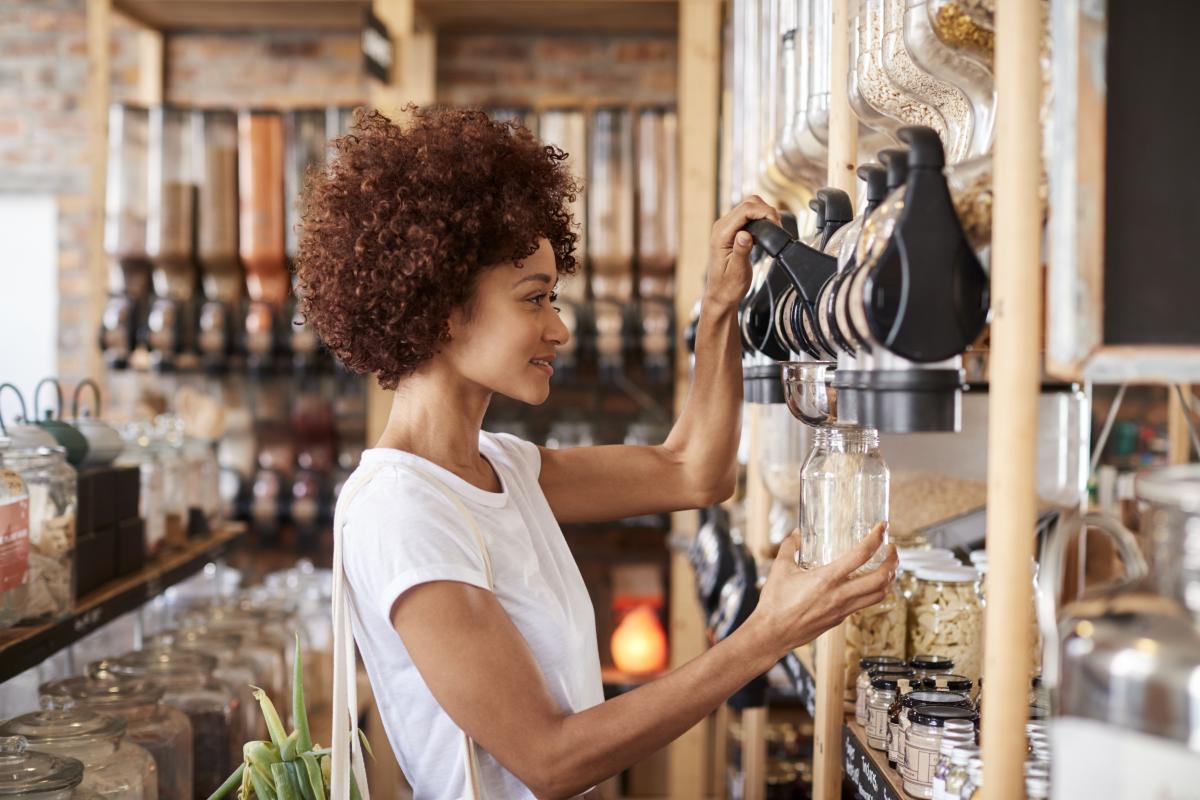 Today is World Ocean's Day, and Oceana Canada is asking you to show your support for healthy oceans by asking for plastic-free product choices. To reduce waste, we need to think beyond the recycle part of the three Rs. There are more helpful options that can have a big impact, and here are a few:
• Refuse/Reduce: Say no to single-use plastic items, such as drinking water out of a plastic bottle.
• Reuse/Repair: Use what you have rather than buying new. You can use reusable containers and buy products in bulk.
• Rot: Let organic materials decompose naturally as compost, rather than tossing them in plastic garbage bags.
You can also research what laws exist in your area. If there are plastic bans proposed, you can offer your support and if no laws exist, you can share the information in this blog, or other resources, with local representatives to call for change. There may even be citizen-led initatives underway in your community that you can get involved with.
What better time than World Ocean's Day to support plastic reduction in your community? To raise awareness about the effects of plastic pollution, you can also connect with friends and family or form a group, because your voices together will have an even bigger impact. Make a point of supporting businesses committed to reducing single-use plastic and appeal to other businesses to make similar commitments.
The more public pressure there is to support plastic-free choices, the more companies will start looking for alternatives. This is the only way to shift the market away from our over dependence on plastic and ensure companies focus on reducing, not just recycling. We need to make this change for our oceans and our future.
Please join us as a Wavemaker to learn more about our campaigns and how you can help Oceana Canada advocate for plastic-free choices.