March 28, 2018
Our latest expedition off the Central Coast of British Columbia was a great success!
With the shared goal of ensuring that Canada's oceans are healthy and abundant for the future, Oceana Canada and a group of diverse partners set off in early March to explore the Kynoch Inlet fjord, Seaforth and Finlayson Channels and Fitz Hugh Sound in the Central Coast of British Columbia.
We explored ecologically, culturally and economically significant areas using a drop-camera to visually document life on the seafloor below 200 metres, at depths that had never before been scientifically surveyed.
Expedition partners included: Oceana Canada, Fisheries and Oceans Canada (DFO), Heiltsuk and Kitasoo/Xai'Xais Nations, Central Coast Indigenous Resource Alliance and Ocean Networks Canada. The partners were also joined by Alexandra Cousteau, filmmaker, Oceana Senior Advisor and granddaughter of Jacques-Yves Cousteau.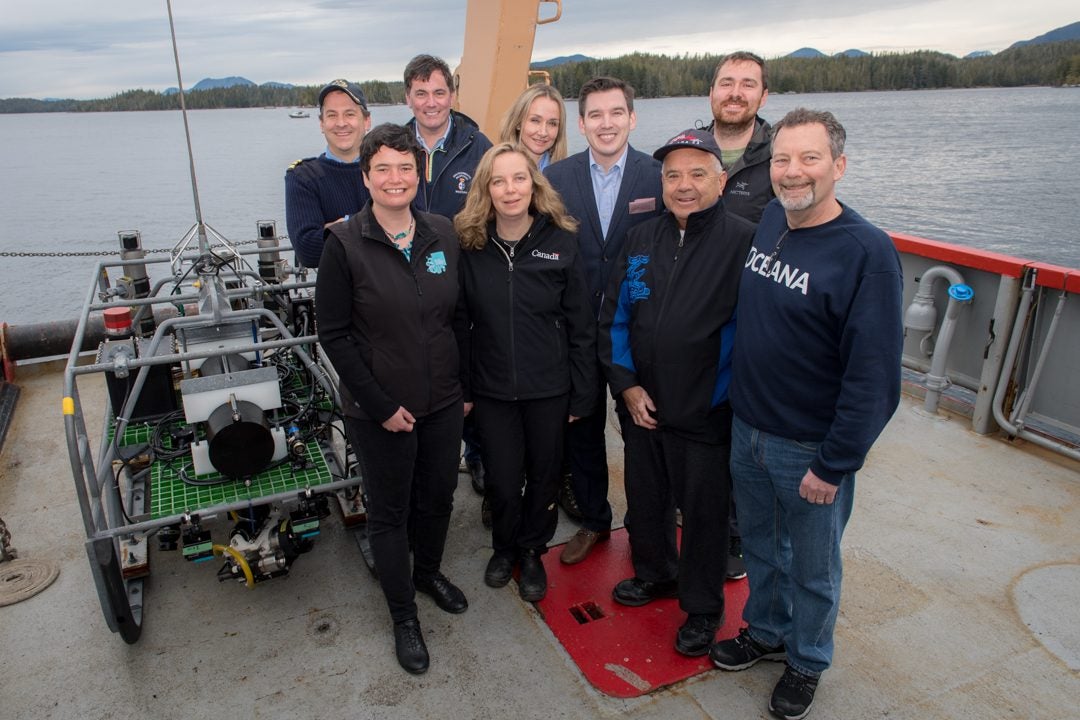 The expedition was a great success thanks to an existing body of marine planning, monitoring and research by the First Nations and to the scientific and technological expertise contributed by all the partners. The intimate and decades-long knowledge of the First Nations partners provided a unique and informative view of marine life in the region. With the help of Guardian Watchmen, who monitor and protect the lands and waters on their territory, community members from Bella and Klemtu visited the ship to experience the expedition first-hand and share their knowledge of the uses and the cultural significance of the region.
With every dive, the expedition team grew their understanding of the area's rocky reefs, which are home to a rich community of seafloor animals including rockfish, corals, and sponges. The diversity and habitat structure we observed was spectacular and exceeded our expectations. We saw forest-like patches of red tree corals, bubblegum corals, large pom pom sea anemones and vase-shaped sponges. We also saw many commercially important fishes including several species of the highly prized but commercially depleted rockfishes. Footage from the seafloor, as well as interviews with scientists and community members, were shared in real-time throughout the expedition, connecting Canadians from coast to coast with the wonders of ocean exploration.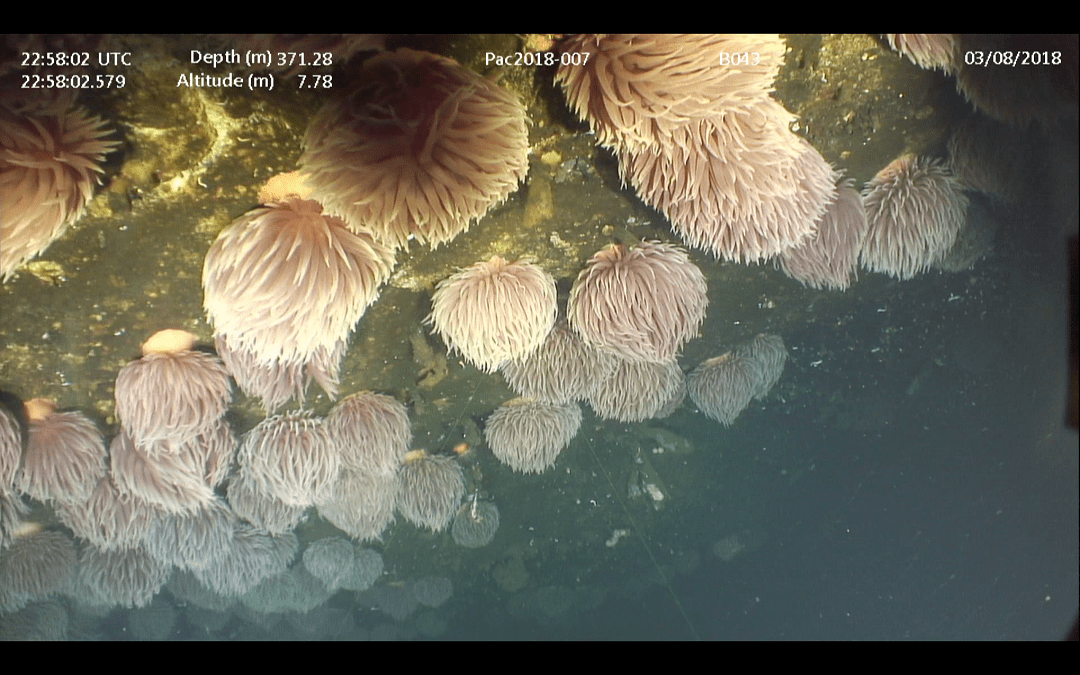 The team's observations and rich conversations have led us to a preliminary conclusion that urgent management action will be required to protect the biodiversity and abundance of marine life in these fragile habitats. The video footage is currently being analyzed to better understand the species and habitats that were documented, these insights will inform recommendations for how best to protect marine life in the Central Coast of British Columbia.
Relive the expedition through videos featuring Alexandra Cousteau, and sign up to be a Wavemaker to get the latest updates about how you can help protect Canada's oceans.