January 19, 2019
New year and new baby North Atlantic right whales
Florida Fish and Wildlife Conservation Commission, taken under NOAA permit 20556-01
2019 has started out with a whale of a tale, three North Atlantic Right whales have been born! This is big news because the population is in crisis. In the 19th century, their population was devastated by whaling. It's likely that they were named 'right whale' because they were the 'right' ones to hunt – slow-moving, surface-dwelling animals that migrate close to the coast.
In the 1990s, North Atlantic right whales hit a population low of 270 animals. After that, they started making a fragile recovery, but ship strikes and entanglement in fishing gear made 2017 a crisis year for right whales. There were 17 confirmed mortalities – 12 in Canadian waters – and no new births. Today, there are approximately 360 North Atlantic right whales remaining. However, the last few weeks have brought so much hope to whale lovers with three new right whale calves – the first babies to be seen in over a year.
Meet the new calves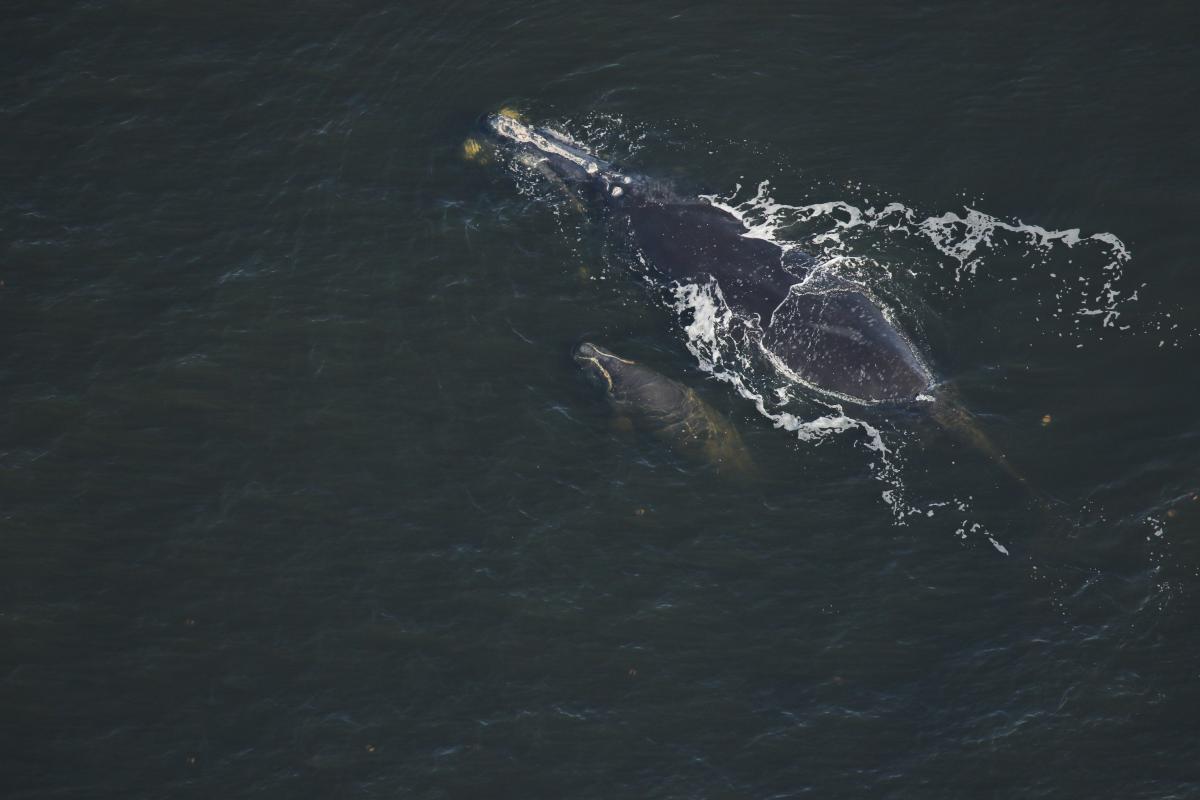 The first right whale calf was initially spotted on December 28, 2018, with a second confirmed sighting on January 1, 2019. The calf's mom is known as #2791, she is at least 22 years old and this is her third known calf. She is pictured here swimming alongside her less than two-week-old calf. (Florida Fish and Wildlife Conservation Commission, taken under NOAA permit 20556-01)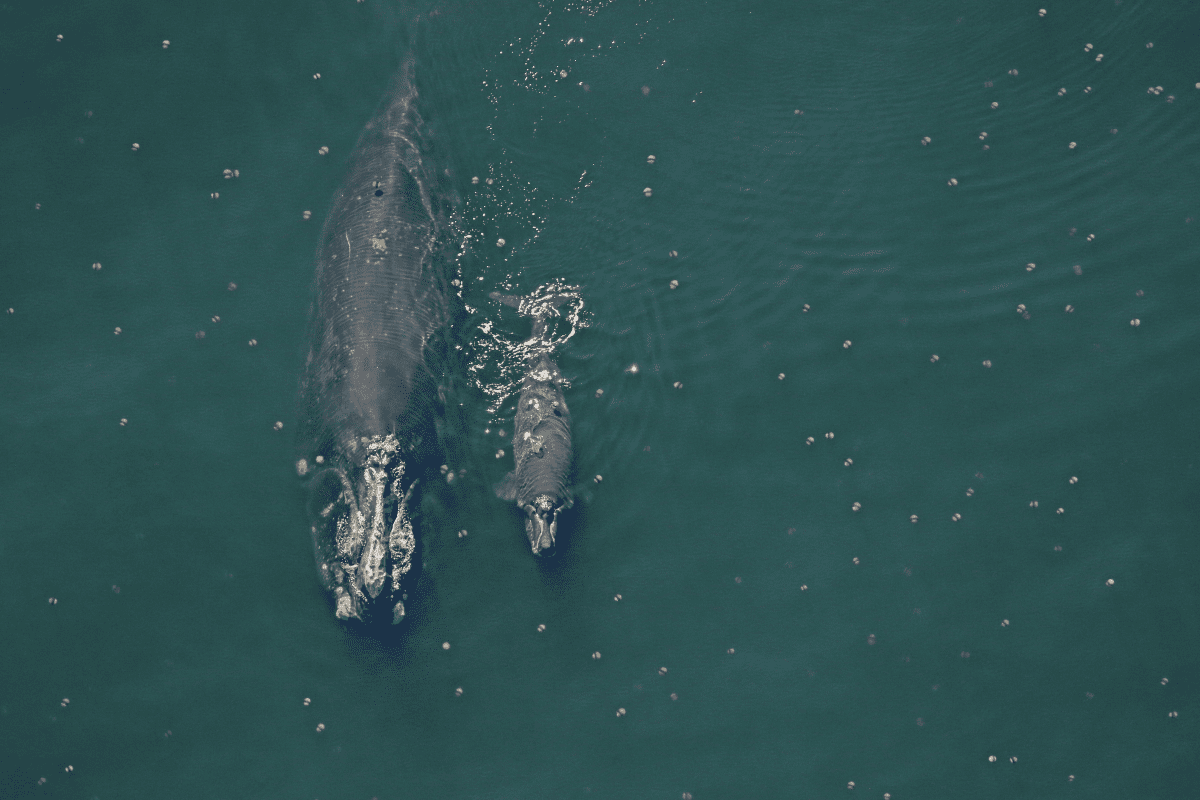 The pair were spotted again on January 6th and 7th by Florida Fish and Wildlife Conservation Commission; this photo shows them among a bunch of cannonball jellyfish near Fernandina Beach, Florida. (Florida Fish and Wildlife Conservation Commission, taken under NOAA permit 20556-01)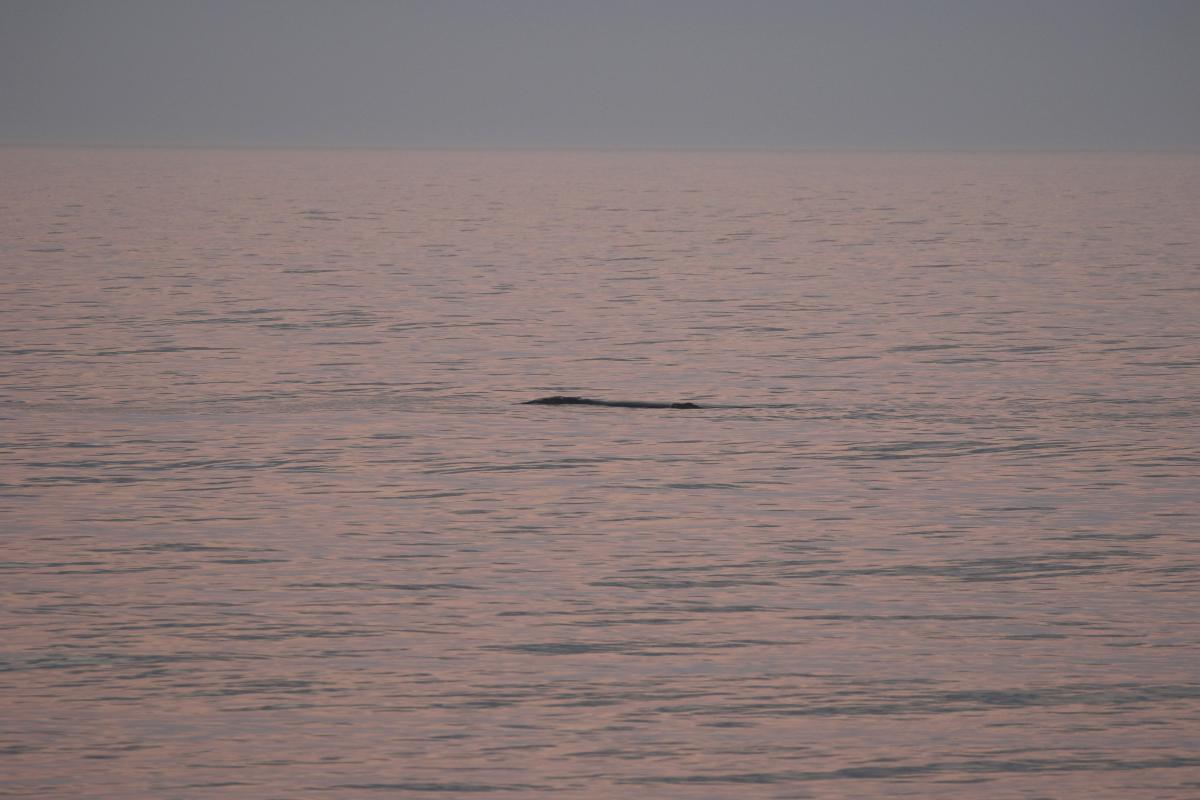 More good news came on January 13th. At around sunset a second calf was spotted near South Ponte Vedra Beach, Florida. The mother of this calf has been identified as #3317. (Florida Fish and Wildlife Commission)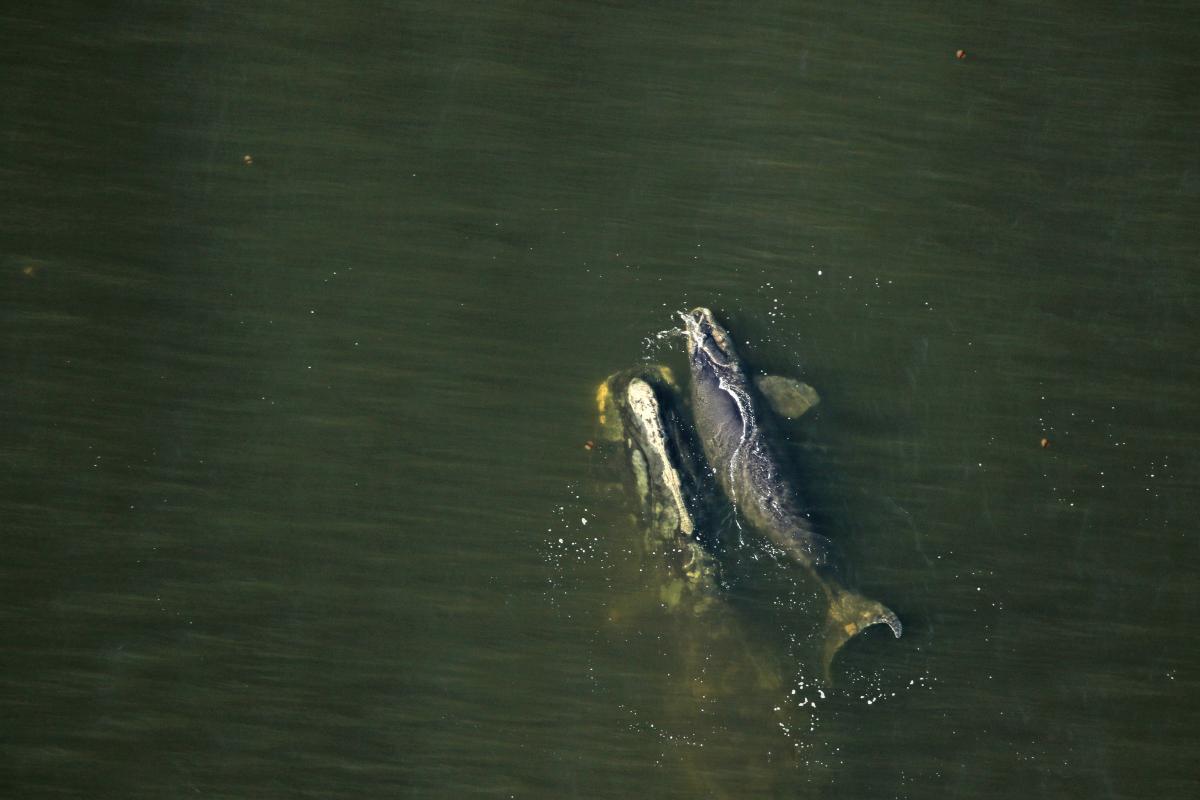 The third baby was spotted for the first time only two days ago! The calf was spotted with her mother, #1204. She is at least 37 years old and is one of the most prolific mothers of the North Atlantic right whales, giving birth to her first known calf in 1988. (Florida Fish and Wildlife Conservation Commission, taken under NOAA permit 20556-01)
Right whale calves nurse for the first one to two years of their lives and remain close to their mothers until they reach sexual maturity at around age 10.
They usually give birth in the southern United States, off the coasts of Florida and Georgia, in the winter months and many whales travel north and feed in waters off the Maritimes, Quebec, and the United States. That means there is a possibility that these babies could be seen in Canadian waters this summer!
If North Atlantic right whales are to avoid extinction, deaths from fishing entanglement and ship strikes must stop – this imperiled species also can't afford additional stressors.
Oceana is working in Canada and the United States to save these whales. Join us.