*** Local Caption *** Plastic bag in the seabed near an Oceana diver. Between Punta El Mariano and Punta La Code, Cantabria, Spain. Oceana Ranger Atlantic Cantabric Expedition. August 2008. Bolsa de plástico en el fondo marino cerca de un buceador de Oceana. Entre Punta El Mariano y Punta La Code, Cantabria, España. Expedición por el Atlántico Cantábrico del catamarán Oceana Ranger. Agosto 2008
There's no longer any doubt that our oceans are facing a massive and growing threat. Every year, an estimated eight million tonnes of plastic leaks into the marine environment from land-based sources – roughly equivalent to dumping a garbage truck full of plastic into the oceans every minute.
We need to address this growing crisis at its source by reducing the amount of single-use plastic produced, and championing solutions to ensure that our oceans are plastic-free. Recycling alone is not enough: only a meager nine per cent of plastic ever produced has been recycled.
Today, Oceana Canada launched Great Lengths: Swim for Plastic-Free Oceans, a peer-to-peer fundraiser to support our campaign to stop the flow of single-use plastics that are harming oceans and marine life.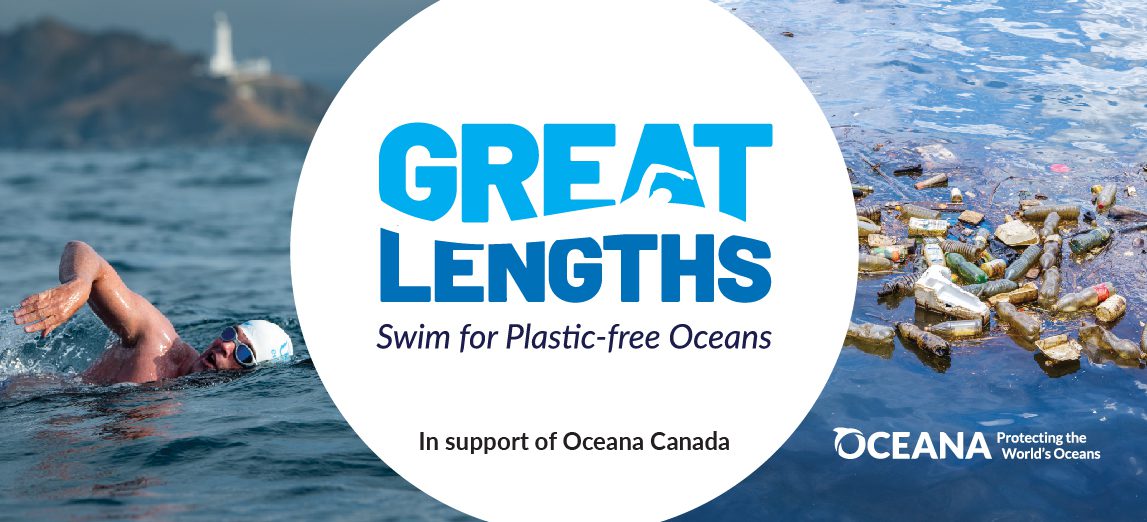 We're calling on Canadians of all ages and swimming abilities to take part in our swim challenge. Choose your swimming distance and fundraising goal, then join the fight to stop plastic pollution from entering our oceans. All funds raised will support our work to help Canada transition away from single-use plastics.
Specifically, we are advocating for:
• Governments to enact smart legislation and regulations that phase out single-use plastics and ensure they don't end up in our oceans;
• Companies to adopt alternatives to single-use plastics – from multinational corporations to local restaurants; and
• Consumers to hold governments and companies accountable to recognize, own and act on the threat plastic pollution poses to our oceans.
Join the Great Lengths swim challenge and go to great lengths for a great cause.