We are extremely excited to announce the product of a partnership between Oceana, SkyTruth and Google to develop the Beta version of Global Fishing Watch, which is now available to the public! This revolutionary online tool monitors commercial fishing activity around the world.
The official launch announcement was made today at the Our Ocean Conference in Washington, D.C.
In what truly is a game-changing moment for our oceans, now anyone, anywhere in the world can use Global Fishing Watch to track the activities of 35,000 (and counting) commercial fishing vessels in near-real time online. Wide-ranging access to this critical information will help formerly powerless players hold accountable the commercial fishing industry and will have immeasurable and wide-ranging positive impacts on ocean health. From allowing fishery managers to identify potential unauthorized activity to facilitating transparency in seafood supply chains and reducing seafood fraud to aiding enforcement agencies in deterring illegal fishing, Global Fishing Watch can help preserve abundant fish stocks and protect our oceans, which are threatened by global overfishing, illegal fishing and habitat destruction.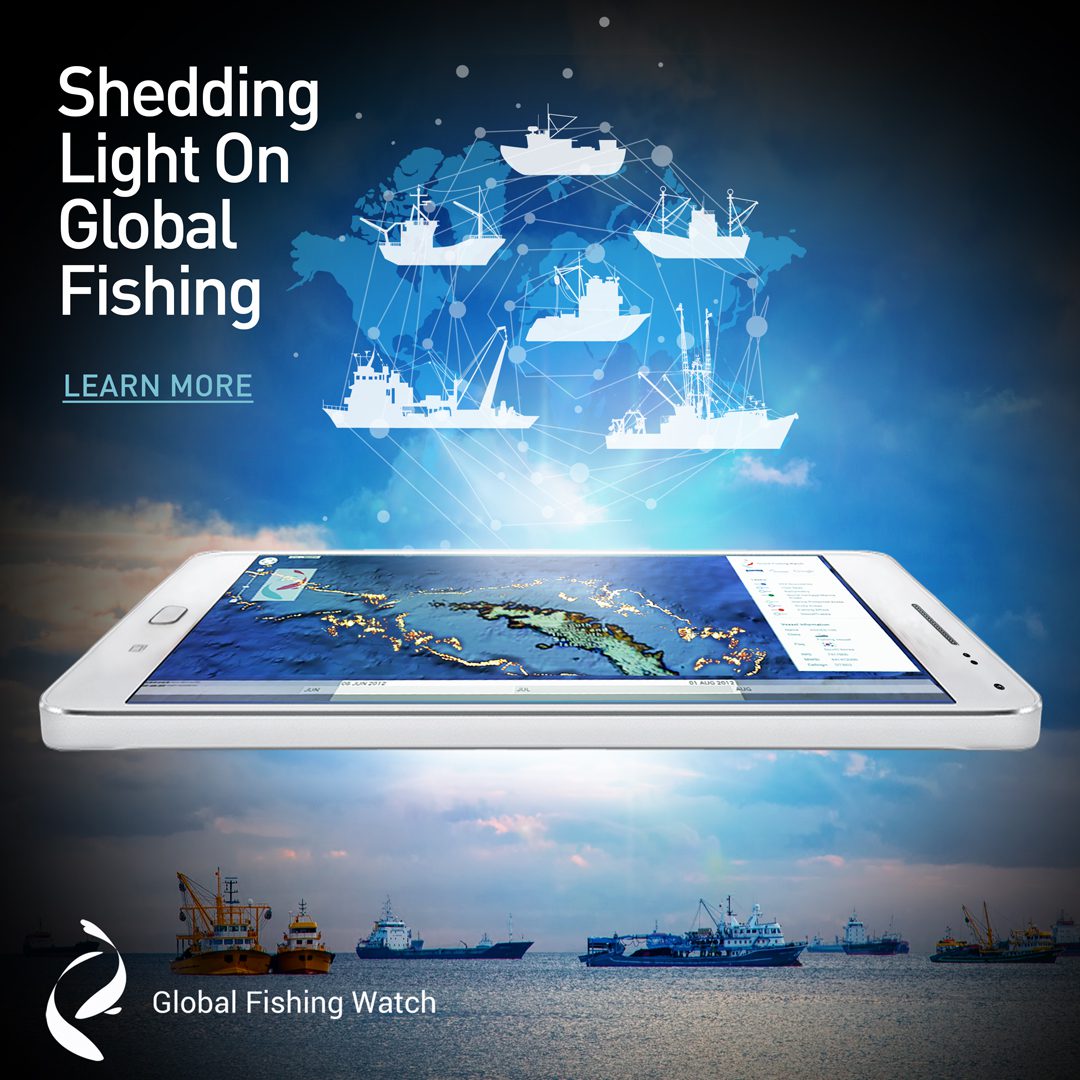 Global Fishing Watch is built for governments, seafood suppliers, journalists, researchers, NGOs, citizens, fishermen and more. Governments can ensure fishing vessels are authorized to fish in their waters, and pursue those that are not. Seafood suppliers can see where and how fish are being caught.
Journalists and researchers can study the impact of fishing on ocean health. Everyone can see whether vessels are following the rules so sustainably caught seafood can be certified for consumers. NGOs and citizens can identify suspicious vessels and report them to the authorities. Fishermen can make themselves trackable to show the world they are following the rules.
Together, the many uses of Global Fishing Watch will help to restore ocean abundance. We are excited about the possibilities of this technology and encourage you to learn more about Global Fishing Watch and today's announcement by visiting www.globalfishingwatch.org.
The release of Global Fishing Watch will help shine a light on fishing practices around the world, especially in international waters. Within Canada's borders, the need for transparency is the same, even if the challenges are different. Our main challenge here is understanding the state of our fish populations and how they are managed. A recent study commissioned by Oceana Canada showed that the health of 45 per cent of Canada's fish stocks cannot be determined due to a lack of data. Without reforms to our laws and policies, Canadians will still be in the dark about the health of our oceans. The federal government must be more transparent in how it manages this shared resource. Unlike our counterparts in Europe and the U.S., Canada has never released a comprehensive review of the status of our fisheries, and in many cases has not set targets for rebuilding them when needed.
The oceans have a new ally in Global Fishing Watch. Canada can use this tool, in conjunction with a more transparent approach to managing our fisheries, to protect the oceans and support sustainable fishing.