December 13, 2018
First Nations community members explain why healthy oceans matter
If you live in Canada, the chances that you wake up to a cool ocean breeze every morning are slim. That's because 75 per cent of us don't live alongside the ocean. However, Canada has the longest coastline in the world and is home to 2.76 million square kilometres of ocean, leaving quite a bit of real estate for coastal communities.
Earlier this year, we visited the Heiltsuk and Kitasoo/Xai'Xais First Nations in the Pacific Northwest. Their coastal communities rely on the ocean, and healthy fisheries, to sustain their way of life. These communities have been around for at least 14,000 years – 3,000 years before the end of the last ice age – and are deeply connected to the ocean. First Nation's language, culture and spirituality are tied to the species and seasonal rounds associated with harvesting. Indigenous laws and origin stories are connected to these territorial lands and waters.
"Fishing, it's a large staple of our diet. From salmon to the bottom fish to fishing for crabs. My grandfather would say when the tide's down the table is set," said Justin Neasloss, Up-and-coming Hereditary Chief, Kitasoo/Xai'xais Nation.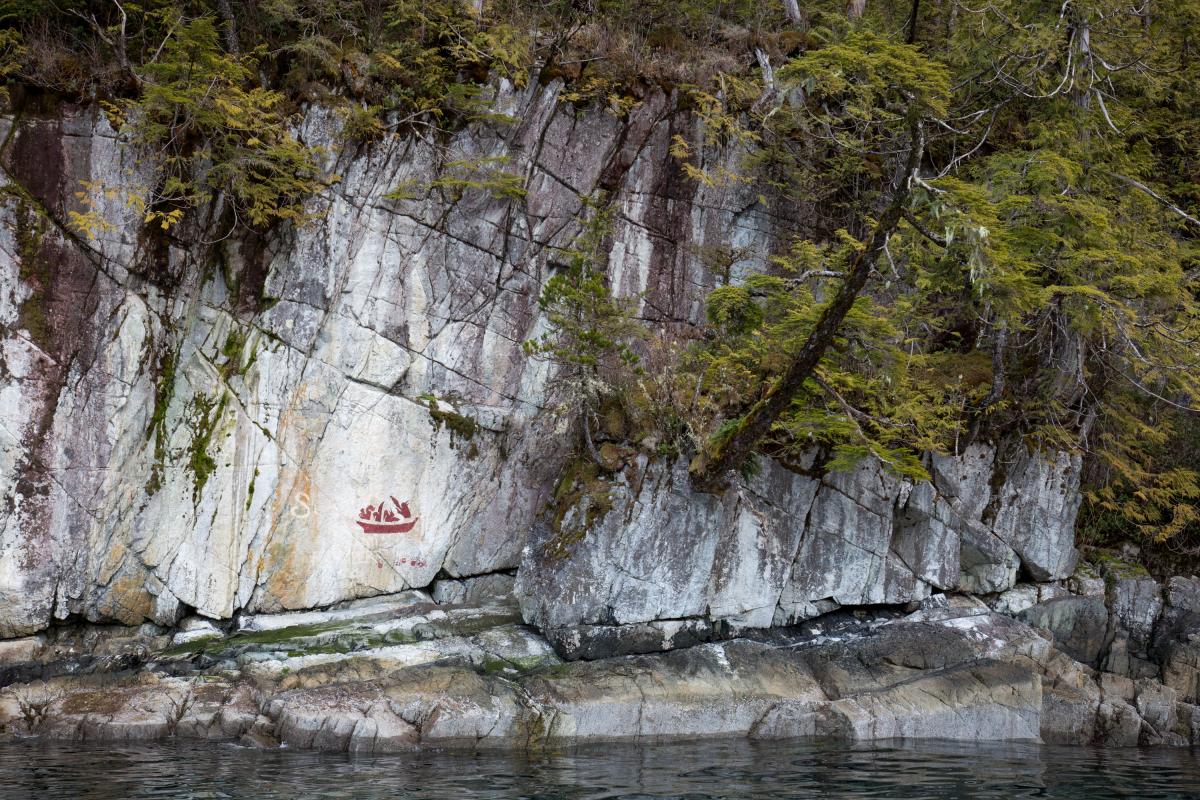 Unfortunately, Canada's fisheries are in trouble. Our 2018 Fishery Audit found that fish stocks are not delivering nearly as much as they could, for oceans or for people and the government is not delivering on their commitments to rebuild them.
Only 34 per cent of fish stocks in Canada are known to be healthy. Even more concerning, only three of them have rebuilding plans in place to help them recover and all three of these plans do not include the recommended content based on global best practices. "I don't see why the future generation shouldn't have a chance to taste a red snapper like I did, like the elders did before me. It shouldn't just be a story on how we used to have snapper," said Neasloss.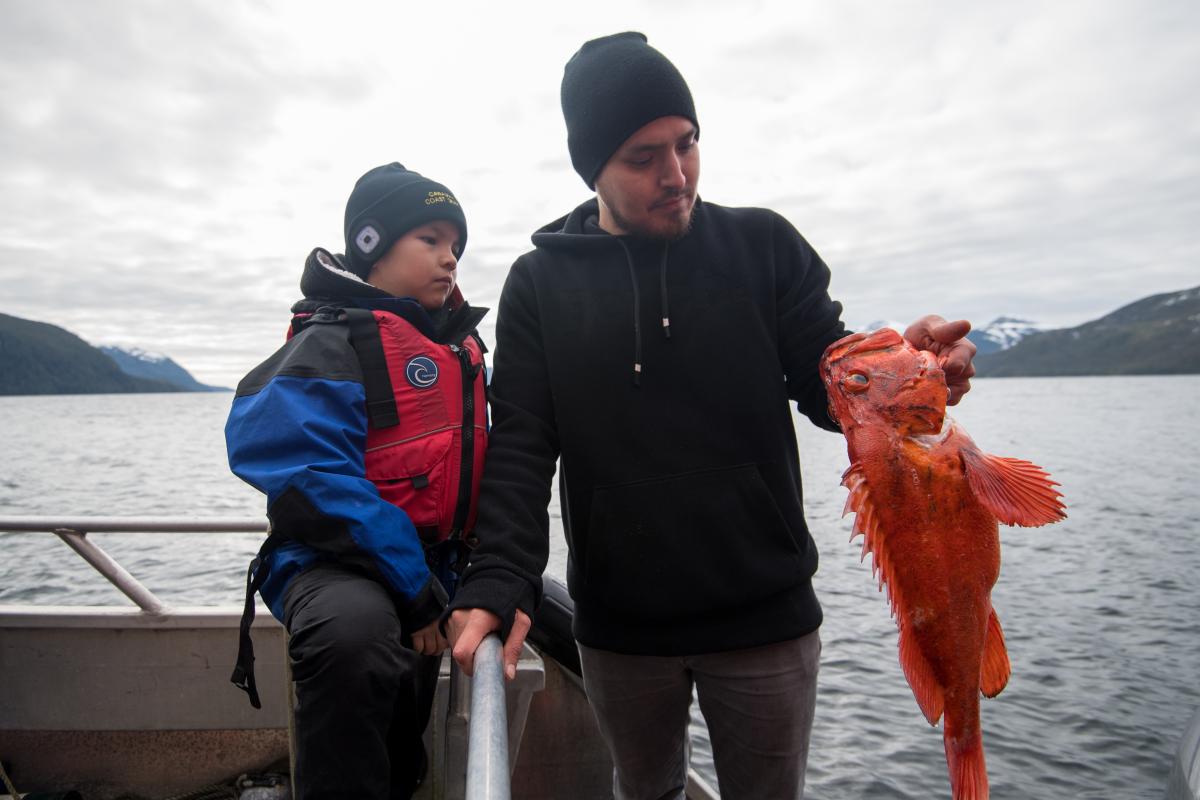 Brock and Vernon, from the community of Klemtu, fishing for rockfish.
Action is needed. Sustainable management of our fisheries directly impacts the health of the oceans which is a key source of protein and income for coastal communities. "It's really important to understand that the ocean sustains us and it's our responsibility to take care of it," said Desiree Lawson, G?vi?l?ás Coordinator, Heiltsuk Nation.
Without healthy fisheries, communities across Canada have a lot to lose. Canada is one of the world's major fishing nations, catching approximately 1.1 million metric tonnes of fish each year, or 1.6 per cent of the world's wild fish catch by weight. If Fisheries and Oceans Canada fully implements the policies and commitments they have made for sustainable fisheries management, they can set Canada's fisheries on the path to abundance, ensuring coastal economies and cultures are supported, and providing a vital source of protein for years to come.
Mike Reid, Aquatics Manager, Heiltsuk Nation shares, "One of the things my father always said that we have to do is when the first fish comes aboard you throw it back over – that's contributing to tomorrow."

Fisherman with his net, in the community of Bella Bella, Heiltsuk First Nation.
Hear more from community members in the video below and learn more about fisheries off the coast of Canada at FisheryAudit.ca.