November 22, 2018
An evening celebrating habitat protection, partnership and ocean expeditions
Estimated reading time: 0 minutes
On Tuesday, November 20, Oceana Canada hosted an evening to celebrate habitat protection and ocean exploration on Parliament Hill in Ottawa. We brought together First Nations, non-profit organizations, Ministers and Senators.
Since Oceana Canada was established three years ago, we've been on three expeditions to photograph, film and research unique marine ecosystems and to bring them to life for the public and policymakers.
In Canada, our expeditions are a collaborative effort. We believe by partnering to share resources, knowledge and expertise, we can better understand and protect the ocean. Thank you to our expedition partners for making all of this possible: Fisheries and Oceans Canada, Ocean Networks Canada, the Central Coast Indigenous Resource Alliance, and the Haida, Heiltsuk and Kitasoo/Xai'xais Nations.
Here are some photos from our evening celebrating oceans.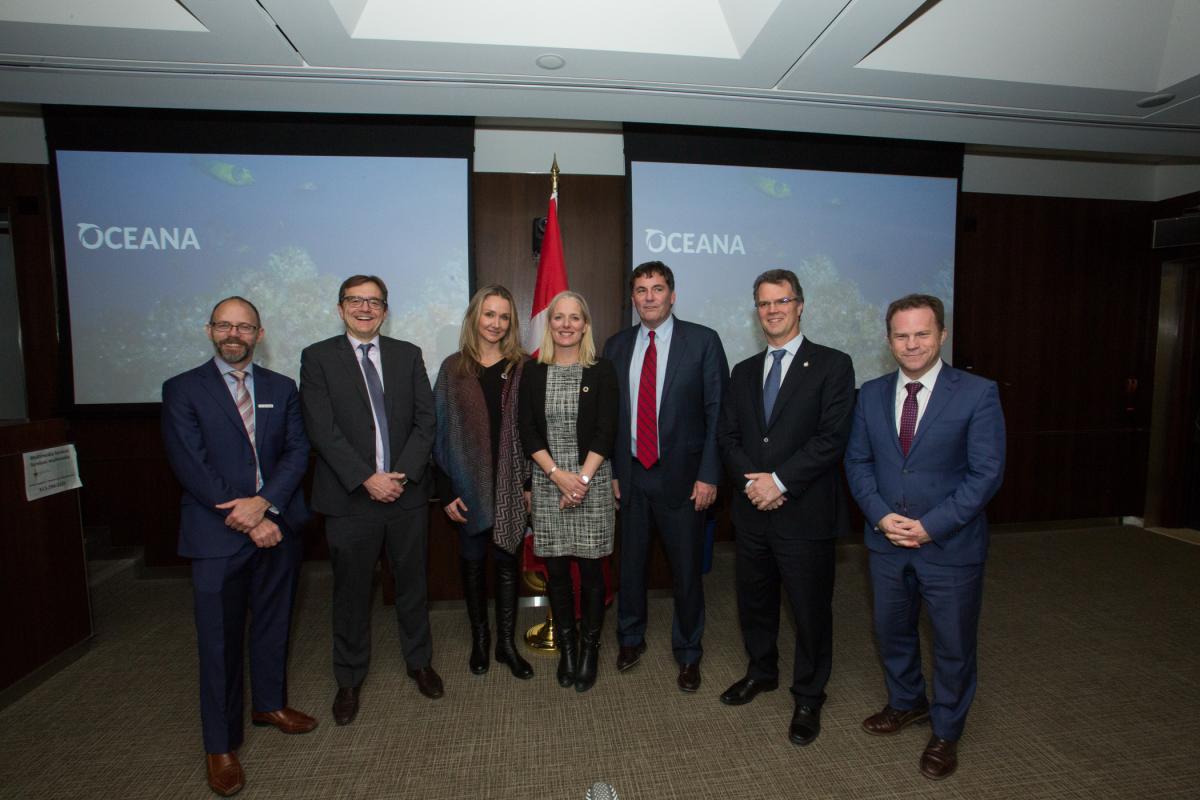 From left to right: Josh Laughren, Oceana Canada Executive Director; Jonathan Wilkinson, Minister of Fisheries, Oceans and the Canadian Coast Guard; Alexandra Cousteau, Oceana Senior Advisor; Catherine McKenna, Minister of the Environment and Climate Change; Dominic LeBlanc, Minister of Intergovernmental and Northern Affairs and Internal Trade; Fin Donnelly, MP and Co-Chair of the Oceans Caucus; Scott Simms, MP and Co-Chair of the Oceans Caucus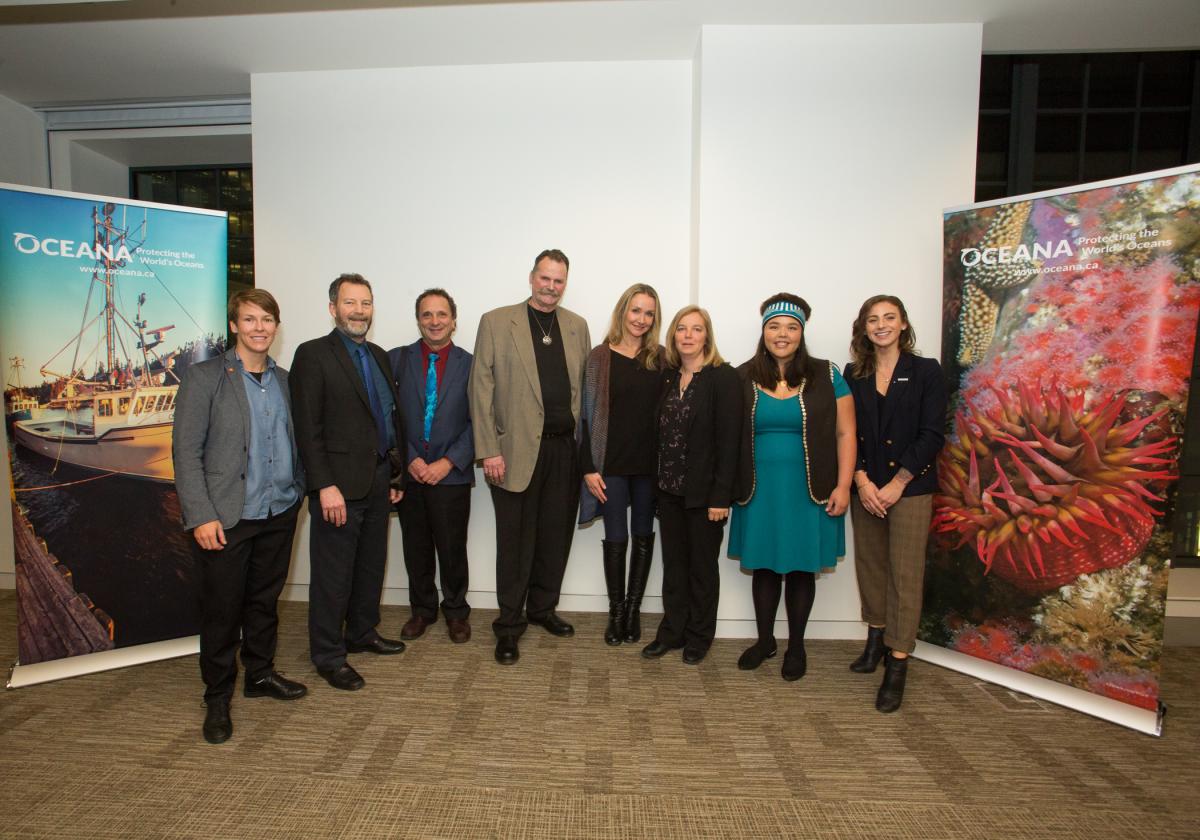 Representatives from Fisheries and Oceans Canada, Oceana Canada, Ocean Networks Canada, the Central Coast Indigenous Resource Alliance, Oceana and the Haida Nation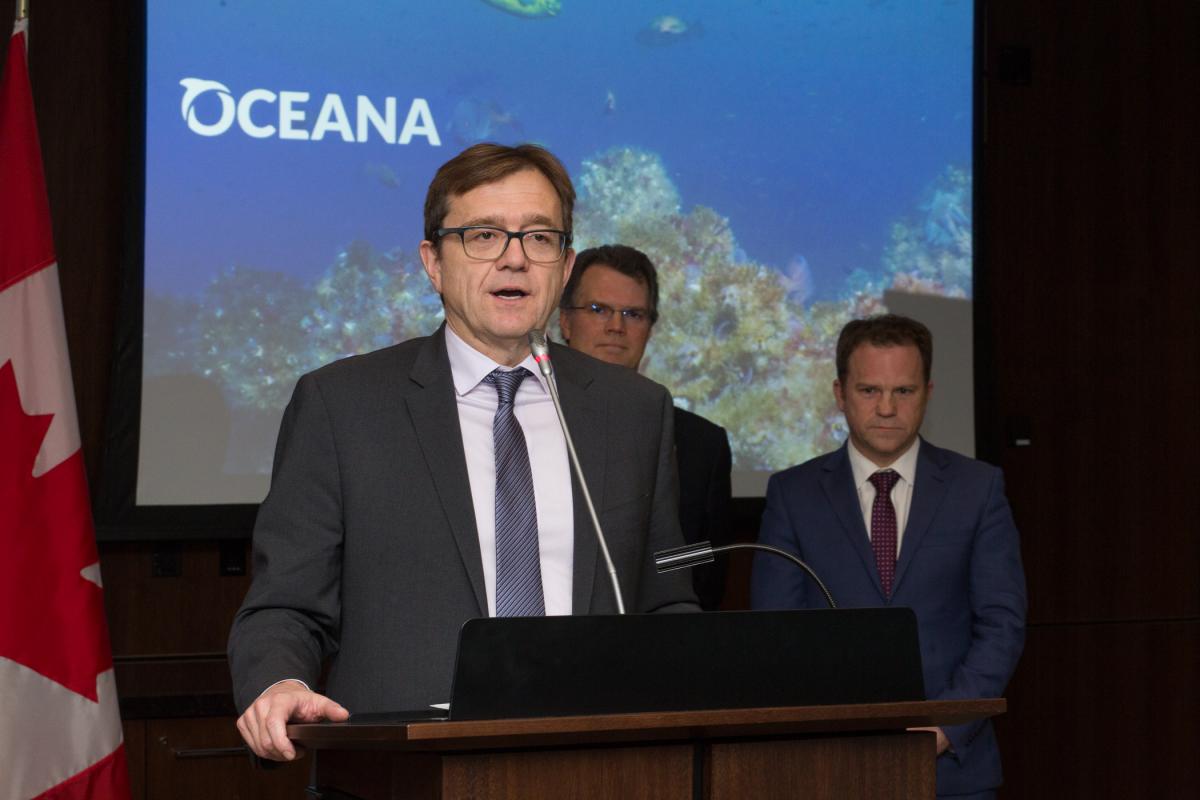 Minister of Fisheries, Oceans and the Canadian Coast Guard, Jonathan Wilkinson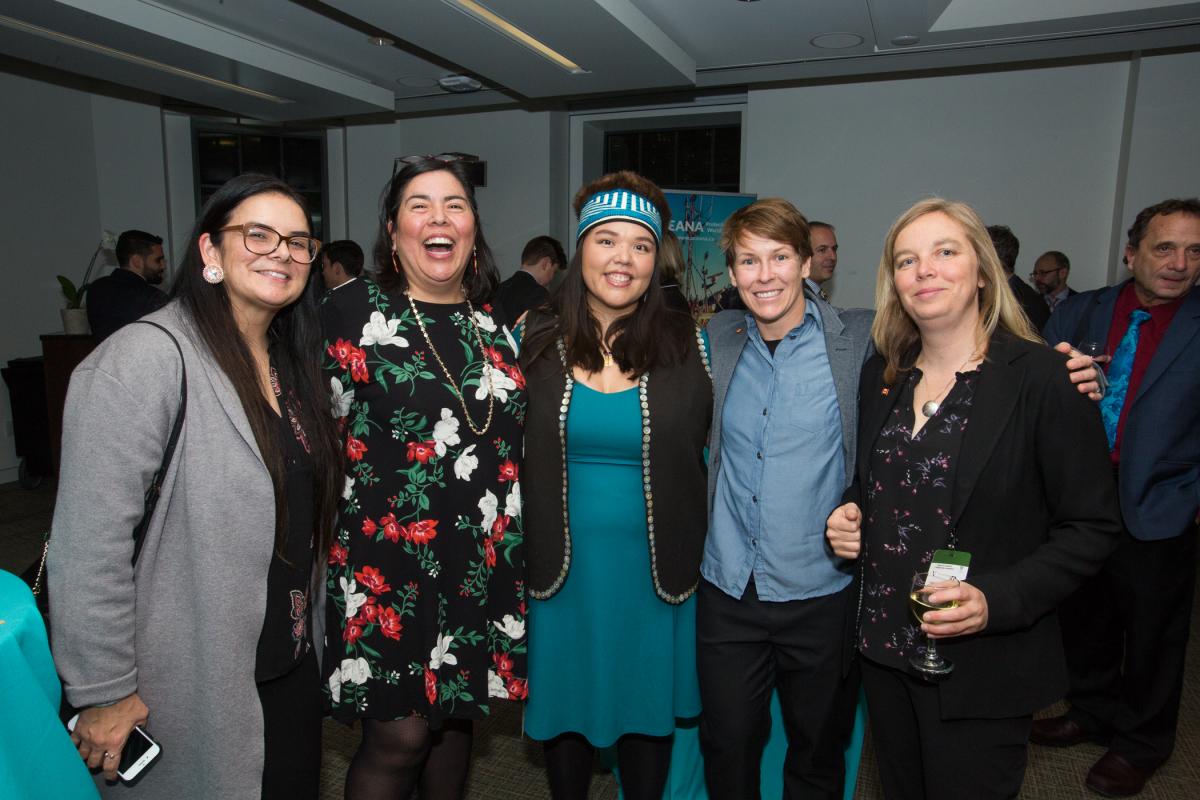 Representatives from the Assembly of First Nations, the Haida Nation and Fisheries and Oceans Canada