November 29, 2019
Eight ways to break free from plastic this holiday season
Tropical celebration on beach. Present box on sand against turquoise caribbean sea water
The holiday season has arrived, and you know what that means! It's time to break out the good cheer, spend time with our loved ones and… create massive amounts of waste?
Unfortunately, yes. According to Zero Waste Canada, a Vancouver-based advocacy group, Canadians throw out an estimated 540,000 tonnes of wrapping paper and gift bags each year – equivalent to the weight of 27,000 humpback whales. With all the excess waste created over the holiday season, we end up creating 25 per cent more garbage during this time than the rest of the year; and a lot of this waste comes from packaging and other single-use plastics
Single-use plastics are harming our oceans and marine life, yet they are difficult to avoid in our everyday lives. An estimated eight million tonnes of plastic leaks into the marine environment from land-based sources every year—roughly equivalent to dumping a garbage truck full of plastic into the oceans every minute. Solving the plastics problem in our oceans by reducing the amount entering our supply chain will ultimately take concerted action from companies, government and individuals. That's why we are advocating for companies and governments to reduce the amount of plastic in the supply chain and find alternative ways to package and deliver products.
Until that happens, here are eight things you can do this holiday season to say no to plastic and celebrate with the planet and oceans in mind:
1. Avoid plastic decorations
Choose wood, glass, metal and natural decorations over plastic ones, where possible. You can even create a fun activity out of making your own natural or repurposed decorations. Grab some greenery, pinecones and oven-dried oranges to make your own wreath, string up popcorn or cranberries to replace plastic and foil tinsel, use scrap or recycled paper to make snowflake decorations or bows or bake gingerbread cookie ornaments. The possibilities are endless!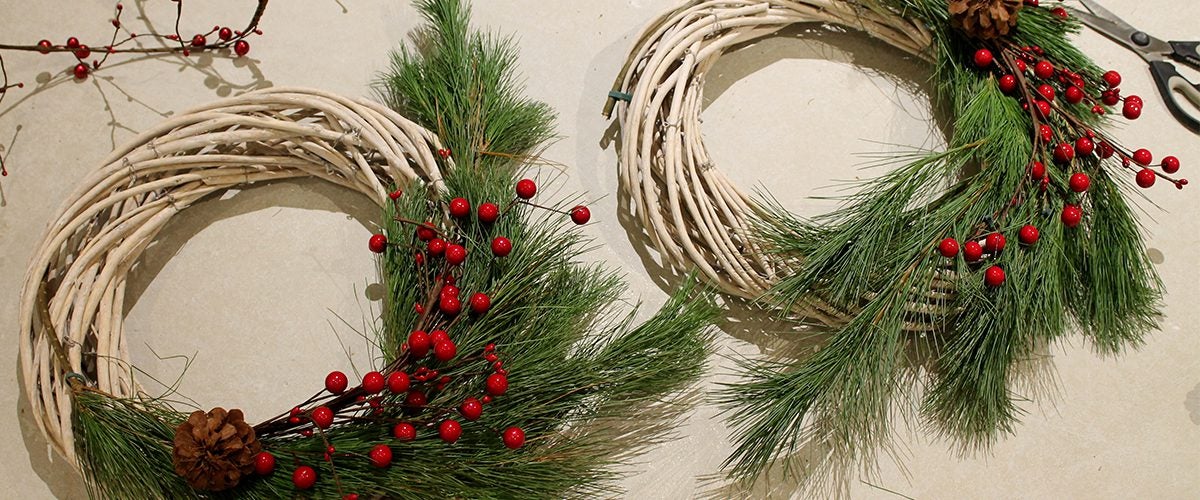 Image: Le living and co
2. Foster plastic-free feasting
If you're hosting a holiday extravaganza, stick to reusable glass, ceramic and metal dishware and cutlery. You can encourage friends and family to BYOC (bring your own cup) or find extra dishes and glasses at second-hand shops to supplement what you already own. Who knows – you may even find a festive platter or two! Single-use beverage bottles, plastic cutlery, plates, cups and straws are consistently in the top 10 items found in shoreline cleanups, so refusing to use them is one way to help keep our oceans clean.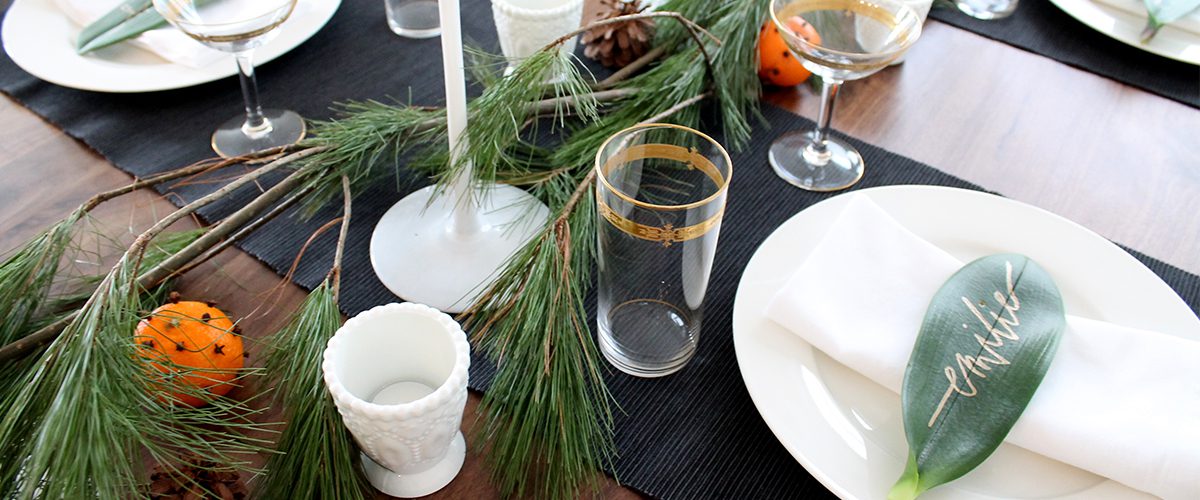 Image: Le living and co
3. Gift experiences
Consider giving the gift of an experience to your loved ones. What do they love to do in their free time? What is something they've always wanted to do? Some great options are a pottery class, Spanish lessons, salsa dancing, scuba diving or piano lessons; tickets to a concert, movie, theatre or sporting event; or treating them to a night out at a restaurant or a day at the spa. Bonus points if it's an event you can experience together and make memories to last a lifetime!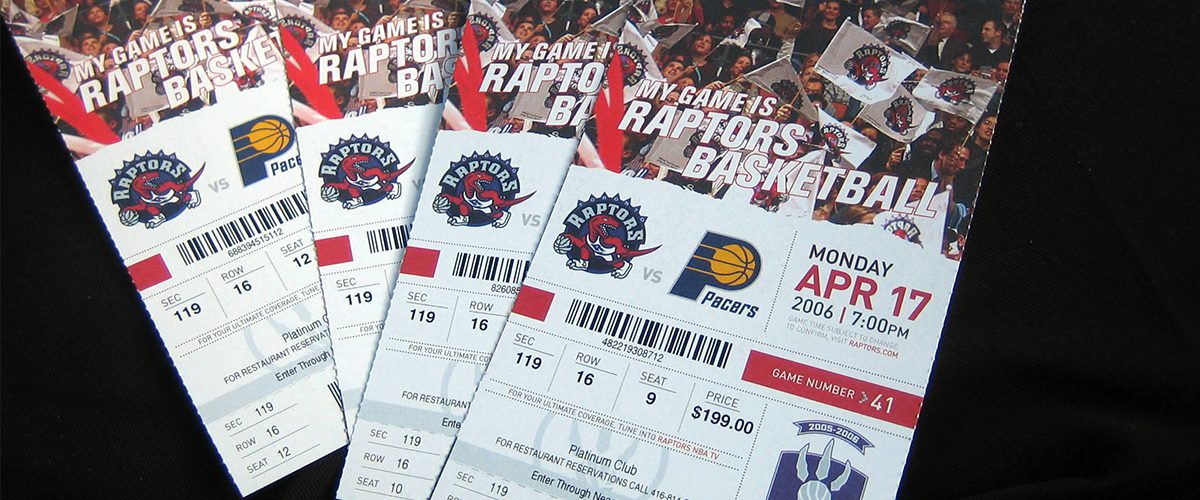 Image: Dean Shareski
4. Shop plastic-free
When you head out to pick up food for holiday meals, or if you do decide to purchase material items for your loved ones, be sure to bring your reusables! Bring a reusable bag with you, chose gift items and food not wrapped in plastic and try to visit small grocers, markets or bakeries where items have minimal to no packaging.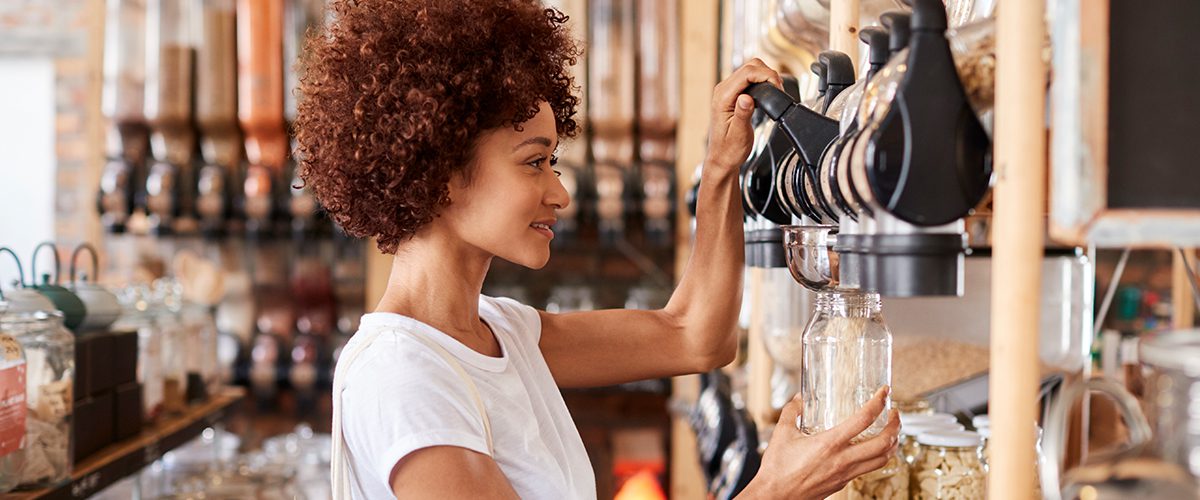 Image: monkeybusinessimages
5. Make homemade gifts
Consider homemade gifts like baked goods, homemade candles, soaps, bath bombs, seasonal preserves or mason jar recipes, such as cookies-in-a-jar or soup-in-a-jar. Maybe knitting, crocheting or quilting is your thing, and who doesn't love a pair of hand-knit socks or mitts! The time and effort that you put into making things for your loved ones is a gift all on its own.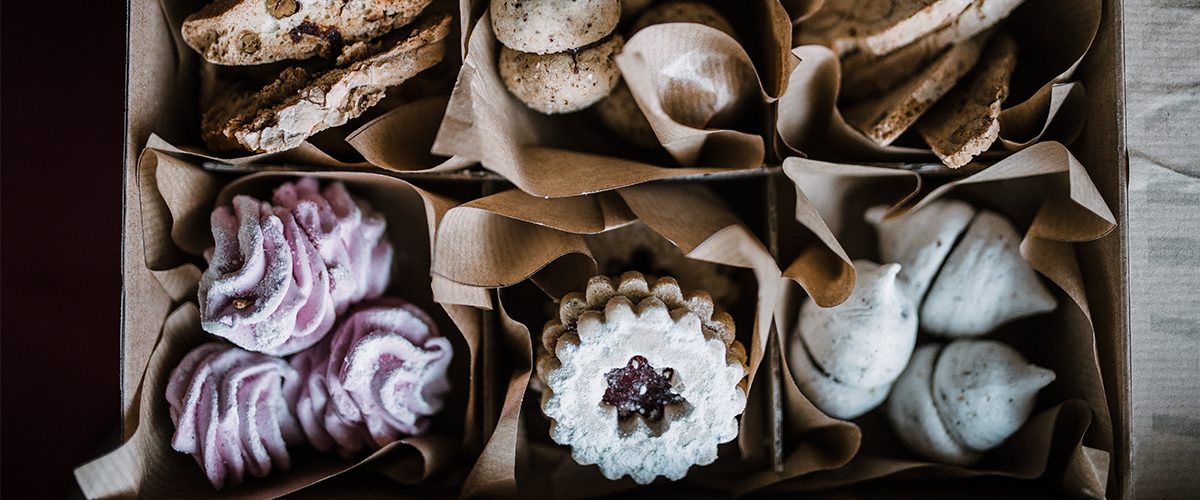 Image: Nenad Stojkovic
6. Buy second hand or vintage
Buying second-hand and vintage items greatly reduces our impact on the environment by reusing and repurposing valuable resources that are already in our supply chain. Additionally, second-hand items are rarely if ever wrapped in plastic, and finding the perfect gift second hand is a treasure in itself!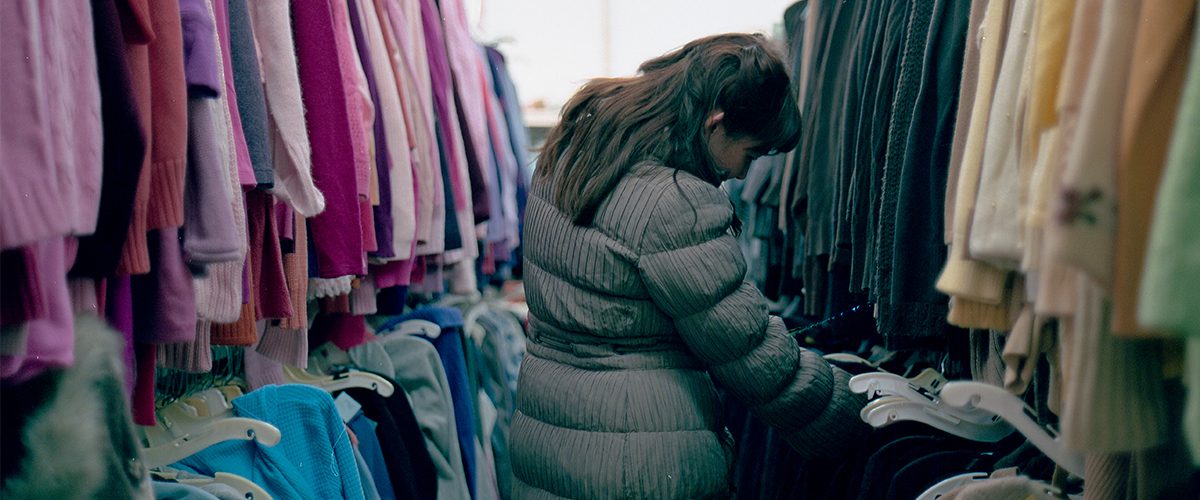 Image: David Sorich
7. Wrap gifts the ocean-friendly way
Practice mindful gift wrapping by avoiding plastic and foil wrapping paper, ribbons and bows and packing tape. There are so many great ocean-friendly wrapping alternatives, including:
• recyclable wrapping paper, like brown craft paper, and twine or natural rope instead of ribbons;
• old newspapers, magazine pages, calendars or other scrap papers to wrap gifts;
• the art of furoshiki (cloth) wrapping, where you use repurposed cloths cut into squares, tea towels or scarves to wrap your gifts. You can learn more about furoshiki here!
• shredded paper instead of polystyrene or bubble wrap to wrap breakable gift items and keep them safe.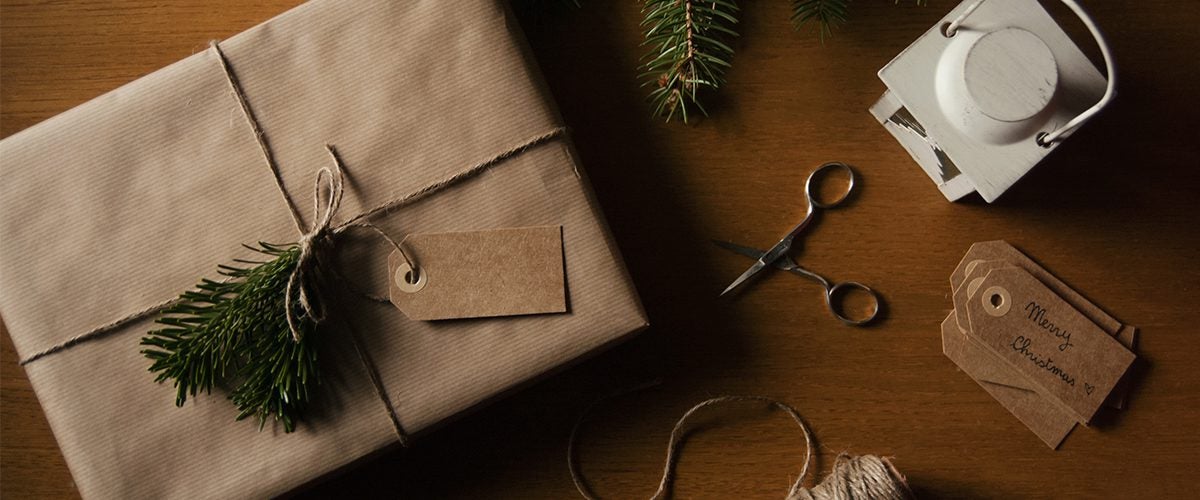 Image: Silvia Sala
8. Give the gift of plastic-free oceans!
Give a gift that keeps on giving, through a donation to Oceana Canada in honour of your friend or family member. What better way to reduce plastic pollution than to donate to Oceana Canada and help us advocate for governments and companies to stop the flow of unnecessary single-use plastic in our supply chain.

Choose to spend this holiday season making more time for loved ones and doing activities that bring you joy. By making these small changes, buying less and giving more of your time, you may even find more enjoyment in the season. Happy holidays from Oceana Canada!