Symposium 2022
KEYNOTE SPEAKERS

Dr. Albert Marshall, Elder, LLD is from the Moose Clan of the Mi'kmaw Nation. Albert sits on various committees and boards that guide initiatives in natural resource management, Aboriginal health research and education, or that serve First Nations' governance issues or that otherwise work towards ethical environmental, social and economic practices. For example, he is a member of the Advisory Council for Unama'ki College of Cape Breton University, the Steering Committee for the Collaborative Environmental Planning Initiative (CEPI) for the Bras d'Or Lake, and the Advisory Board for the National Collaborating Centre for Aboriginal Health headquartered at the University of Northern British Columbia. Albert also served for several years on the board for the Bras d'Or Lake Biosphere Reserve Association, the group that successfully obtained UNESCO designation for the biosphere. He is the person who coined the phrase Two-Eyed Seeing / Etuaptmumk as a guiding principle for collaborative work which encourages learning to see from one eye with the strengths of Indigenous knowledges and ways of knowing, and from the other eye with the strengths of Western knowledges and ways of knowing … and learning to use both these eyes together, for the benefit of all.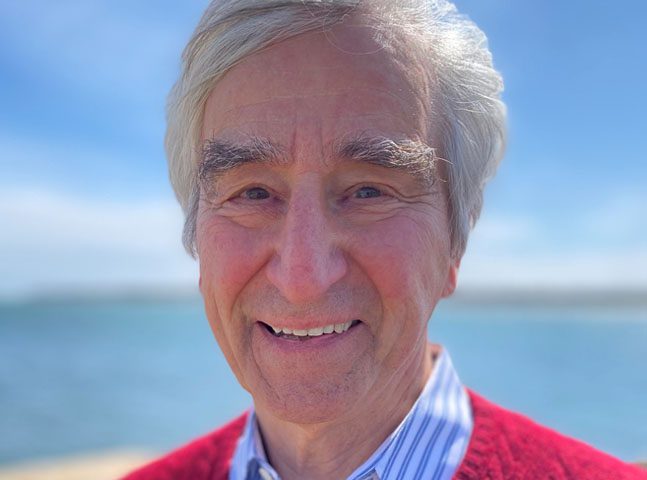 Sam Waterston is the chair of Oceana's board of directors, to this role he brings a wealth of talent and resources in support of the organization's programming and mission. Waterston's career includes a plethora of film and television credits as well as repeated returns to the stage. Accolades include an Academy Award nomination for his role as journalist Sydney Schanberg in 1984's "The Killing Fields" and six Emmy Award nominations for his roles in "I'll Fly Away" and "Law & Order." Sam has loved the ocean all his life and as a New Englander has seen the nasty effects of fisheries collapses on the life of seaside towns. Oceana's chief executive officer, Andrew Sharpless, describes Sam as someone who "Closely follows the drumbeat of scientific reports about the rapid depletion of life in our oceans. Everyone recognizes and trusts him and he is a huge help for our campaigns to bring the world's oceans back from the brink of irreversible collapse."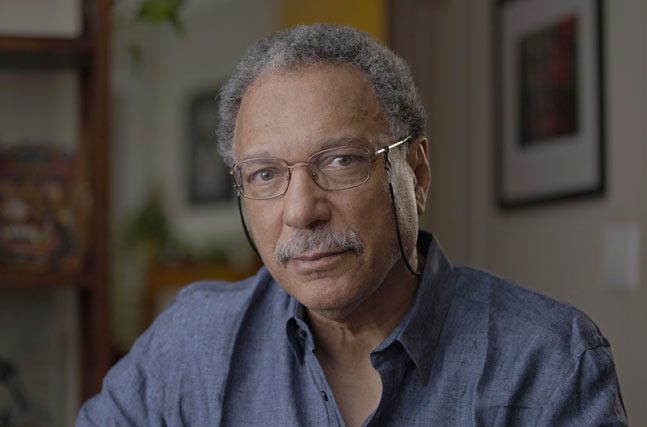 Dr. Daniel Pauly was born in Paris, France; he is both French and Canadian and studied fisheries science in Germany, but he spent much of his career in the tropics, notably in the Philippines. Since 1994, he is a Professor of Fisheries at the University of British Columbia, Vancouver Canada, where, since 1999, he directs the Sea Around Us research initiative, funded by a variety of philanthropic foundations, and which is devoted to documenting and mitigating the impact of fisheries on the world's marine ecosystems. The concepts, methods and software he (co-)developed are documented in over 1000 widely-cited contributions, and have led to his receiving multiple scientific awards. Among these contributions are a widely-used computer-based method for estimating the growth of fishes and invertebrates (1980-1987), influential papers in Nature on human impacts on the oceans (1995), on Chinese fisheries (2001), and on climate-change induced fish migrations that already began in the early 1980s (2013), a demonstration in Science (1998) that that we are 'fishing down' the ocean's food webs, a hugely influential essay on 'shifting baselines' (1995) and the creation of FishBase, an online encyclopedia of all fishes in the world, now widely used for multiple scientific studies around the globe. A detailed account of Daniel Pauly's work and influence may by found in a full-length biography ("Daniel Pauly – un océan de combats" by David Grémillet), published in French in 2019, and which will be published in English as "The Ocean's Whistleblower – the remarkable life and work of Daniel Pauly," by Greystone Books in September 2021.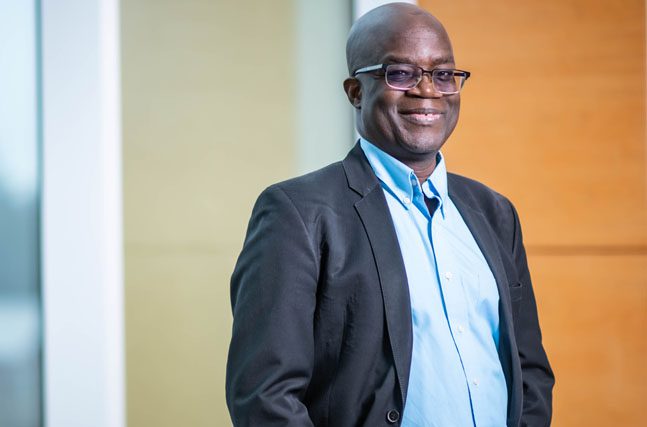 Dr. Rashid Sumaila is a University Killam Professor at the Institute for the Oceans and Fisheries, and the School of Public Policy and Global Affairs, University of British Columbia. His research focuses on bioeconomics, marine ecosystem valuation and the analysis of global issues such as fisheries subsidies, marine protected areas, illegal fishing, climate change, marine plastic pollution, and oil spills. Simply put, the whole world is Sumaila's work place as he has experience working in 6 continents. Dr. Sumaila received his Ph.D. (Economics) from the University of Bergen and his B.Sc. (Quantity Surveying) from the Ahmadu Bello University. Sumaila is widely published and cited. He won the 2017 Volvo Environment Prize and was named a Fellow of the Royal Society of Canada in 2019. His interest in the environment started early in life when his grandfather used to say people should "walk as if the ground feels pain".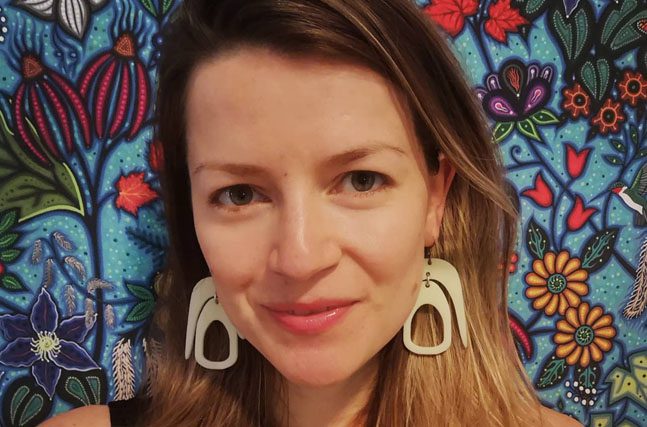 Dr. Andrea Reid is a citizen of the Nisga'a Nation and an Assistant Professor with the University of British Columbia's Institute for the Oceans and Fisheries. She has launched and is leading the Centre for Indigenous Fisheries, working to build an inclusive hub for the study and protection of culturally significant fish and fisheries. Her research program adopts highly interdisciplinary and applied approaches to improving our understanding of the complex interrelationships between fish, people and place. Reid's PhD in Biology (Governor General's Gold Medal; Carleton University '20) centred on multiple stressor effects on Pacific salmon, using tools and insights from Indigenous and Western sciences in tandem. Reid is a cofounder of Riparia, a Canadian charity that connects diverse young women with science on the water to grow the next generation of water protectors. She is also a National Geographic Explorer and a Fellow of The Explorers Club.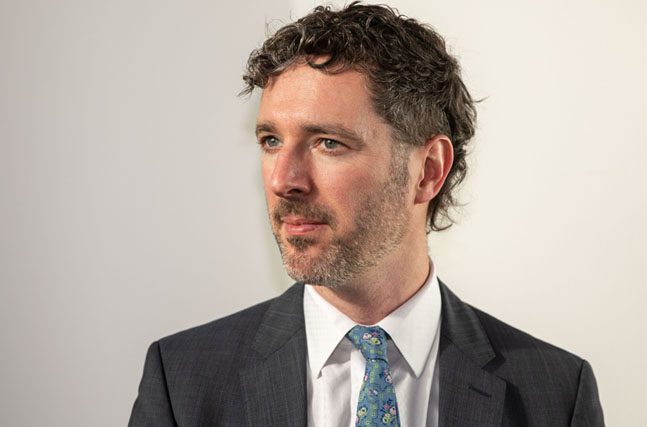 Dr. Niall O'Dea was appointed to the position of Senior Assistant Deputy Minister, Strategic Policy at Fisheries and Oceans Canada (DFO) in April 2021. Prior to joining DFO, Dr. O'Dea held positions at Environment and Climate Change Canada (ECCC) as Assistant Deputy Minister of the Canadian Wildlife Service (CWS) and Director General of Electricity Resources and Director of Climate Change Impacts and Adaptation at Natural Resources Canada. Dr. O'Dea also worked in the Privy Council Office providing advice to the Prime Minister, Cabinet, and the Clerk of the Privy Council on proposals and policy issues under the responsibility of the Ministers of Fisheries and Oceans, Natural Resources, and Environment. Dr. O'Dea completed undergraduate degrees in Biology and Philosophy at Memorial University of Newfoundland, and a Master's and Doctorate at Oxford University as a Rhodes Scholar.
PANEL SPEAKERS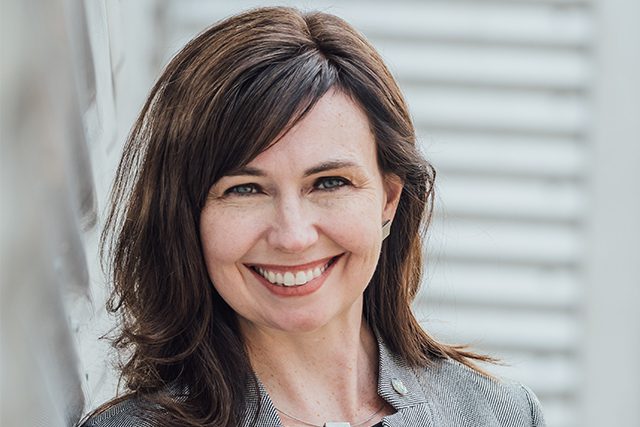 Dr. Julia K. Baum holds the Faculty of Science President's Chair at the University of Victoria where she is also Professor of Ocean Ecology and Global Change and a Provost's Engaged Scholar. An expert in coral reef ecology, marine fisheries and climate change, Baum's research group works to advance understanding of ocean climate change impacts and inform climate solutions. Baum earned her B.Sc. from McGill University, and her M.Sc. and PhD from Dalhousie University. She was a Smith Conservation Research Fellow at Scripps Institution of Oceanography and a Schmidt Ocean Institute Fellow at UC Santa Barbara, before joining UVic in 2011. Baum is the recipient of the Sloan Research Fellowship in Ocean Sciences, the Pew Fellowship in Marine Conservation, and NSERC's E.W.R. Steacie Memorial Fellow. She has served on expert panels for the Royal Society of Canada and the Chief Science Advisor of Canada and is currently Science Advisor for Kelp Rescue and on Ocean Vision's Steering Committee.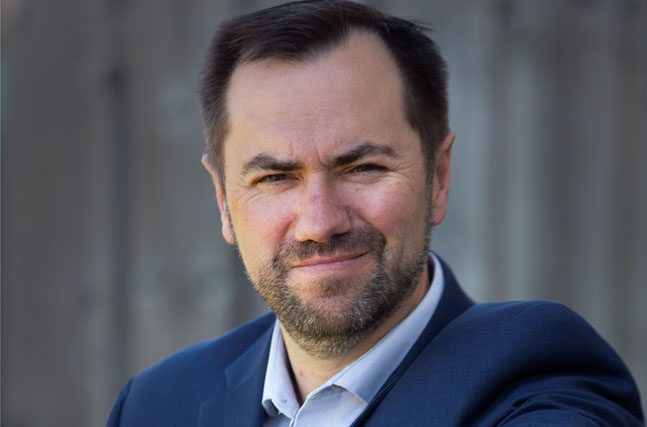 Carey Bonnell began his career in 1997 as a technical assistant at the Marine Institute of Memorial University, progressing through roles that included a one year international work placement with MI in the Philippines in 1998. In 2000 Carey moved to Nunavut and progressed through various positions from Director, Acting Assistant Deputy Minister and Acting Deputy Minister of the Government of Nunavut's Department of Environment. Carey joined the Canadian Centre for Fisheries Innovation early in 2005 and was promoted to the position of Managing Director in 2007. In 2010 Carey was appointed as Head of the School of Fisheries at the Marine Institute and held that position for 8 years. In February of 2018 Carey joined Ocean Choice International as VP of Sustainability and Engagement. In addition to his Institutional responsibilities Carey serves as the Industry Co-Chair of the Canadian Seafood Value Chain Roundtable, Past President of the International Association of Seafood Professionals, past Chair & current member of the Executive Committee of the Fisheries Council of Canada and is a member of the Board of Directors of the Canadian Centre for Fisheries Innovation.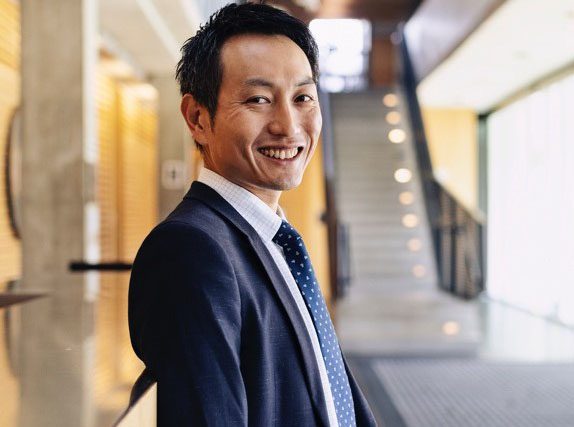 Dr. William Cheung is a Professor and Director of the Institute for the Oceans and Fisheries, the University of British Columbia, and a Canada Research Chair in Ocean Sustainability and Global Change. He is an international leader in studying the impacts of global change on marine biodiversity and ecosystem services, and developing pathways towards desirable and sustainable future oceans. His work addresses policy-relevant research questions and cuts across multiple disciplines and scales, from oceanography to ecology, economics and social sciences. He is currently directing a newly established SSHRC-funded international partnership project titled: Solving the Sustainability Challenges at the Food-Climate-Biodiversity Nexus (Solving-FCB). William is actively involved in international and regional initiatives that bridge science and policy. He served as Coordinating Lead Author for the Assessment Reports of the Intergovernmental Panel on Climate Change (IPCC) and the Intergovernmental Platform on Biodiversity and Ecosystem Services (IPBES).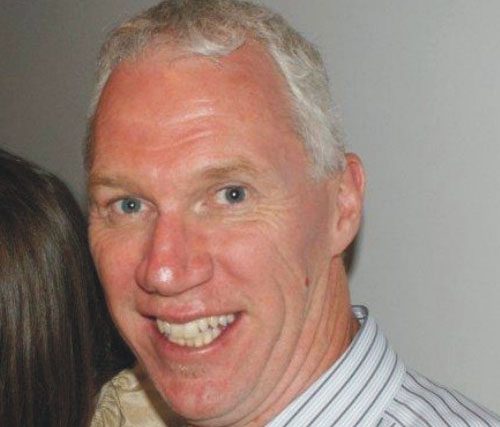 Jim McIsaac is Pacific Vice-President of the Canadian Independent Fish Harvester's Federation, an organization built to protect independent harvesters and coastal community fisheries interests. The Federation is made up of 35 fishing organizations representing 14,000 independent harvesters from over 833 fishing communities across the country. Trying to understand the world he found himself, finishing paid his way through university where he studied history, philosophy, physics and mathematics.  He loved fishing, the people, the culture and the ecosystem, so much he continued when he graduated. Jim is also the executive director of TBuck Suzuki – a fisheries foundation – and co-ordinator for the BC Commercial Fishing Caucus, an  organization focused on bringing independent harvester's fishing interests into marine planning processes. Over the decades Jim has participated in various fisheries research initiatives including: the Canadian Fisheries Research Network; Ecosystem Based Management Mapping; Ocean Modelling Forum on Pacific Herring; The Value of Fisheries to Community; International Science-Industry Research Collaboration; and the Comprehensive Sustainable Fisheries Evaluation Framework. Jim participates in various coastal marine/fisheries planning processes including: Groundfish, Shrimp, Crab and Herring IFMP Advisories; EBM in Pacific North Coast Integrated Management Area; the Marine Plan Partnership of the North Pacific; Gwaii Haanas Integrated Ocean Advisory; West Coast Aquatic Governance Board; and almost all Pacific MPA processes.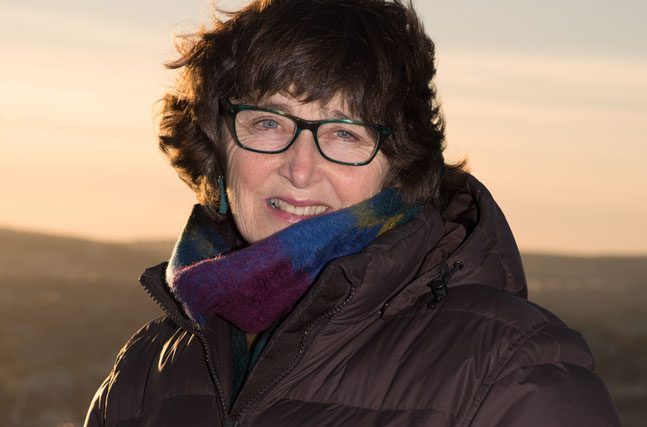 Dr. Barbara Neis (Ph.D., C.M., F.R.S.C.) is John Lewis Paton Distinguished University Professor and Honorary Research Professor in the Department of Sociology, Memorial University. Professor Neis received her Ph.D. in Sociology from the University of Toronto in 1988. Her research focuses broadly on interactions between work, environment, health and communities in marine and coastal context. Since the 1990s, she has carried out, supervised and supported extensive on the Newfoundland and Labrador fisheries including in the areas of fishermen's knowledge, science and management; occupational health and safety; rebuilding collapsed fisheries; and gender and fisheries.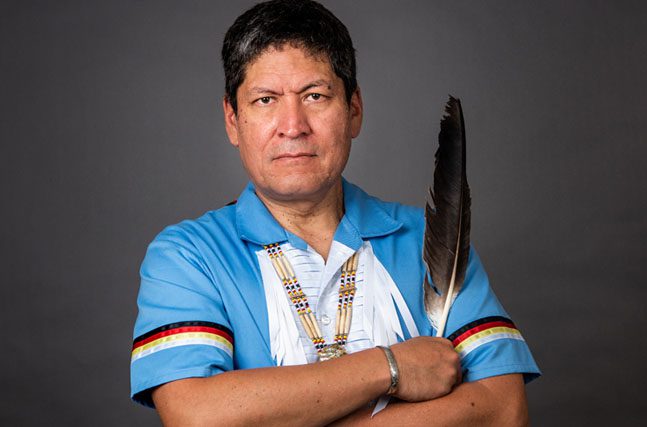 Ken Paul is a member of the Wolastoqey First Nation in the community of Neqotkuk. Over the past 9 years, has held the positions as Fisheries Director with the Assembly of First Nations and the previously with the Atlantic Policy Congress of First Nations Chiefs. Ken has advocated for First Nations regionally, nationally and internationally on all aspects relating to fisheries, aquaculture, ocean protection and aquatic resources as they relate to inherent aboriginal and treaty-protected rights, governance, legislation, and policy. Previous to this, he had worked for 10 years in ocean mapping with the Canadian Hydrographic Service as a Engineer and Hydrographer-in-charge and another 10 years with Parks Canada as a Senior Policy Advisor in Atlantic Canada and the Field Unit Superintendent in the Northwest Territories. Among his other initiatives, Ken is currently the Lead Fisheries Negotiator and Research Coordinator for the Wolastoqey Nation of New Brunswick.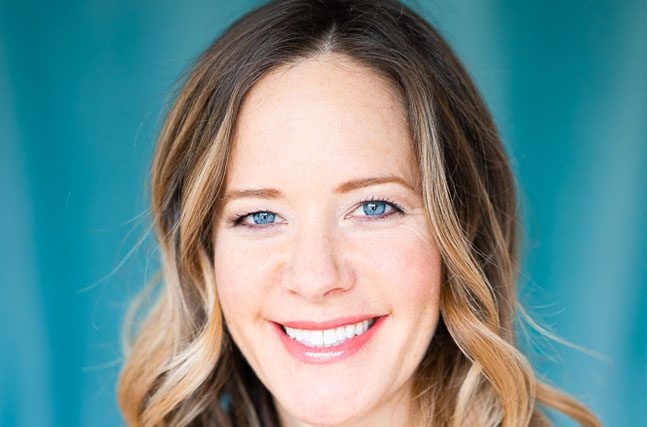 Sonia Strobel is co-founder and CEO of Skipper Otto, a Community Supported Fishery based on Coast Salish territory in Vancouver, BC. Sonia has worked in a variety of community-based organizations, non-profits, and as a high school teacher for many years. She is on advisory committees with the Fisheries for Communities Coalition, the Local Catch Network, Slow Fish Canada. She is president of the Friends of Granville Island Society, a fellow with the Royal Canadian Geographical Society, and a business mentor with The Forum. She is a creative problem solver, an enthusiastic innovator, and a champion of social and environmental justice. Sonia has been a member of Community Supported Agriculture programs since the early 90's and brought her knowledge of CSA's to the family fishery, first conceiving of the idea for one of the first CSFs in the world in 2008.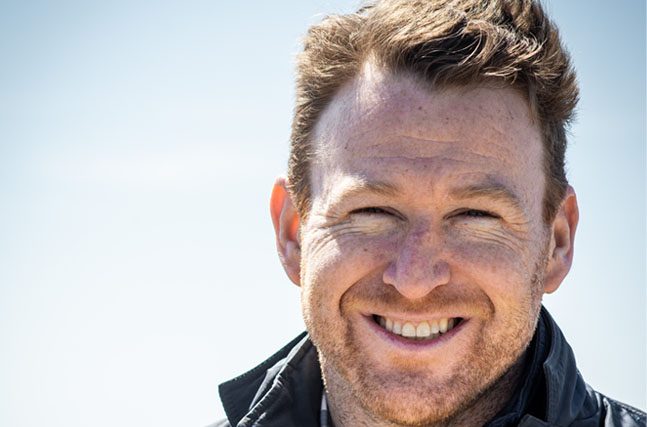 Keith Sullivan was elected for his seventh year as President of FFAW-Unifor in 2021. Keith has made it his priority to engage young harvesters and broaden the scope of opportunity, security, and support for all members –building a Union, and a future, for the next generation of workers in Newfoundland and Labrador. Keith is also an executive member of the Canadian Independent Fish Harvesters Federation, a board member of Unifor, an Advisory Board member of Marine Institute, and represents Canada on the world stage as a Commissioner to North Atlantic Fisheries Organization (NAFO).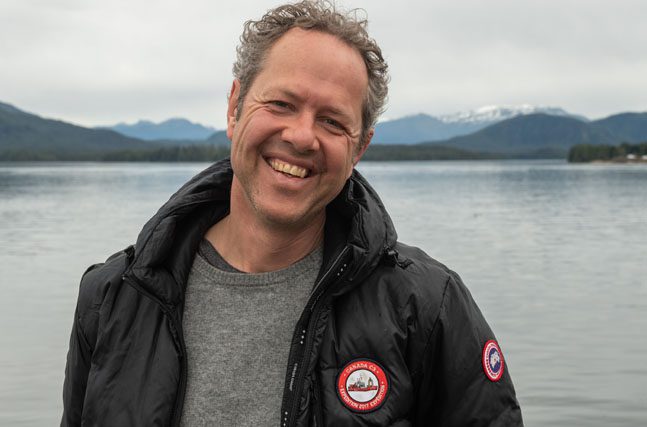 Dr. Boris Worm is a marine ecologist and Professor in Marine Conservation Biology at the Biology Department, Dalhousie University in Halifax, Nova Scotia. His research focuses on the causes and consequences of changes in marine biodiversity, and its conservation on a global scale. He is particularly well known for his studies on the global effects fishing and climate change on ocean ecosystems. He has a special interest in the rebuilding of fisheries resources, and in policy solutions that can help to prevent further loss of marine biodiversity worldwide. He also works to promote Ocean Literacy through his work with the CBC, other media and his role as Scientific Director for Ocean School, an online learning resource for teachers and students created in collaboration with the National Film Board of Canada.
MODERATORS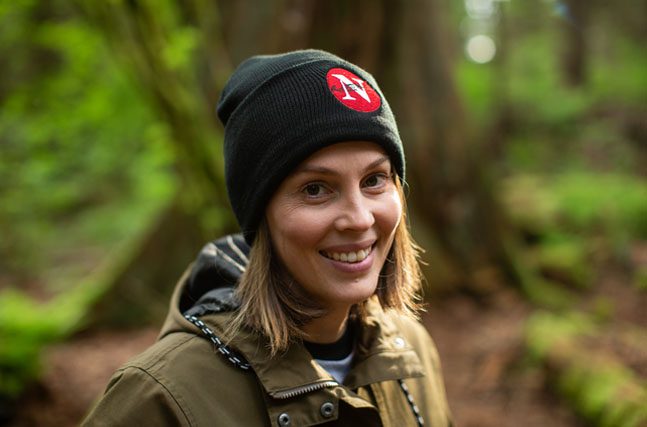 Ainslie Cruickshank is a Vancouver-based journalist covering biodiversity issues for The Narwhal. She has previously written for The Walrus and The Toronto Star among other publications.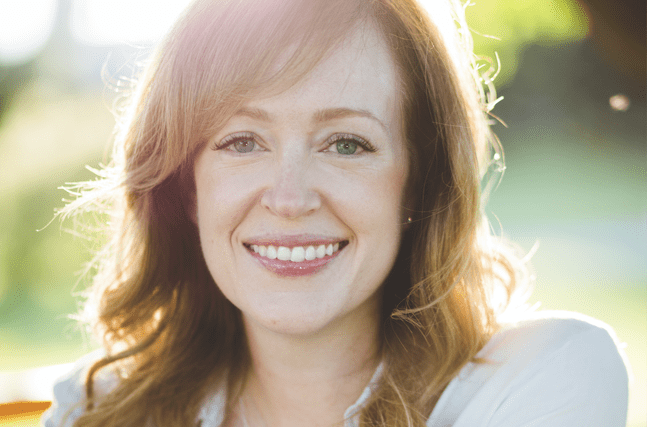 Jenn Thornhill Verma is a journalist, landscape painter, filmmaker and mother of three from Newfoundland and Labrador now living in Ottawa. She has master's degrees of science and fine arts, is a member of the Oxford Climate Journalism Network, fellow of the Royal Canadian Geographical Society, and executive lead of the Global Commission on Evidence to Address Societal Challenges. In 2019, she published her first book, Cod Collapse, which was shortlisted for a historical writing award at the 2021 Atlantic Book Awards. In 2020, Jenn's landscape art was recognized for best cover (magazine) at the Atlantic Journalism Awards (AJAs), where she has been a repeat nominee. Also nominated for best new magazine writer at the National Magazine Awards (2019), Jenn has bylines in Canadian Geographic, CBC, The Globe and Mail, The Narwhal, Reader's Digest, and writes a monthly Seasplainer column in The Independent (NL).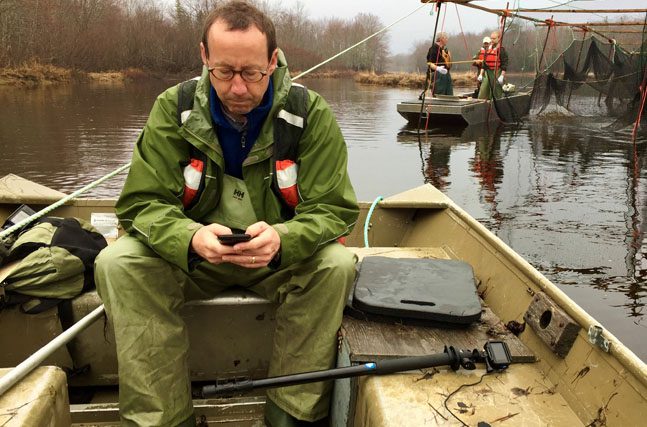 Paul Withers is an award winning reporter based in Halifax who covers ocean-related issues for the CBC. He has been involved in journalism since the 1970s, starting as a cartoonist. During a 40 year reporting career he has been a photographer, police reporter, TV anchorman and political reporter. Covering oceans has been the most rewarding of all.