Report | November, 2021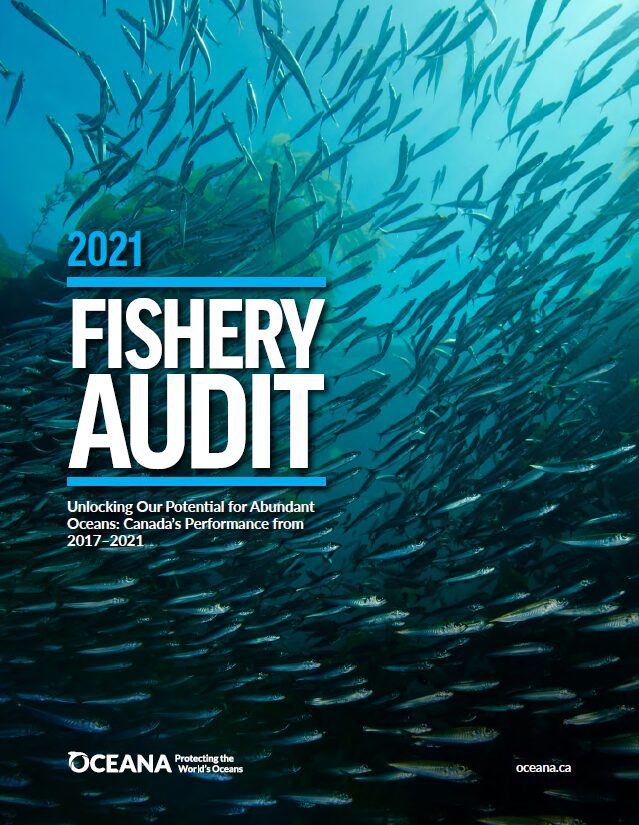 Oceana Canada's annual Fishery Audit reports on the state of fish stocks and tracks progress on how well the government is meeting its policy and management commitments. Five years of Fishery Audits reveal the government's failure to significantly improve how Canada's fisheries are managed. As a result, we haven't seen measurable improvements in the health of wild fisheries.
Key findings include:
Fewer than one-third of Canada's fisheries are considered healthy (30.4 per cent).
Nearly 80 per cent of depleted fish populations lack rebuilding plans to bring them back to healthy levels.
The health status of a third of stocks remains uncertain, due to insufficient data.
In 2021, DFO only published rebuilding plans for two critically depleted populations: Atlantic mackerel and the iconic northern cod. However, these lack adequate timelines and targets required to help the populations recover to healthy levels.
For more information about Oceana Canada's findings, visit FisheryAudit.ca.
Additional resources:
Appendices: