Report | May, 2019
Economic and Social Benefits of Fisheries Rebuilding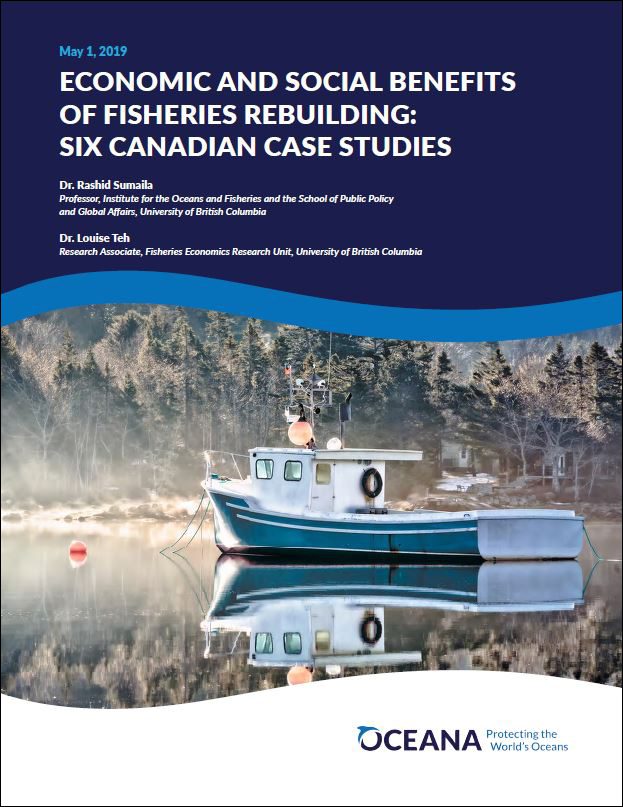 To understand Canada's full potential for abundant, healthy oceans, Oceana Canada commissioned a study by leading fisheries economists that analyzed the socio-economic costs and benefits of rebuilding fisheries. The study focuses on the economic outcomes of fisheries recovery based on different environmental conditions and levels of fishing pressure. Three scenarios were analyzed based on slow, expected and fast recovery (i.e., how favourable the environmental conditions are), paired with either low fishing pressure or a fishery closure. The study shows that the management strategy of fishery closures always produced higher economic gains compared to low fishing, regardless of the rate of fish stock recovery among the case studies analyzed.
The report was authored by Dr. Louise Teh, Research Associate, Fisheries Economics Research Unit, University of British Columbia and Dr. Rashid Sumaila, Professor, Institute for the Oceans and Fisheries and the School of Public Policy and Global Affairs, University of British Columbia.
Excerpts from this study regarding northern cod are featured in the Oceans of Opportunity: The economic case for rebuilding northern cod report.
For more information about Oceana Canada's rebuilding abundance campaign, visit our campaign page.