Lesley Wilmot
Senior Director of Communications and Development
Oceana Staff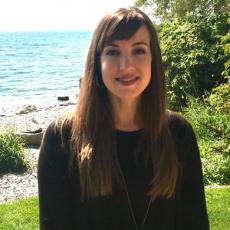 Lesley grew up in Toronto and has devoted her career to helping address meaningful issues such as vision loss and youth unemployment. In her life outside of work, she has enjoyed exploring the world and its many cultures. As a twenty-something globe-trotter, Lesley took her first of many trips to the Mediterranean, where she fell in love with life by and on the sea.
Lesley has more than 15 years' experience leading and executing communications and marketing campaigns that have shaped policy, secured millions of dollars in funding, and advanced social issues and causes. She has also launched refreshed brands and visual identities for CNIB, one of Canada's oldest charities, and Futurpreneur Canada (formerly the Canadian Youth Business Foundation).
Through powerful, integrated social media, public education, advocacy and media relations initiatives, Lesley has led and worked with great teams to engage Canadians, and she is excited to now be involved with Oceana Canada, transforming her personal interest in the world's oceans into a professional role in helping to protect them.