Event Speakers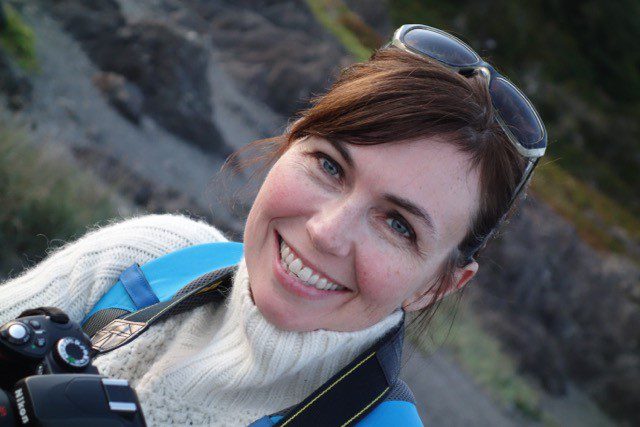 Dr. Julia K. Baum
University of Victoria
Dr. Julia Baum is Associate Professor of Biology at the University of Victoria in British Columbia, Canada. She earned her BSc from McGill University, and her MSc and PhD from Dalhousie University, all in Biology. She subsequently held a David H. Smith Conservation Research Fellowship at Scripps Institution of Oceanography, UC San Diego, followed by a Schmidt Ocean Institute Postdoctoral Fellowship at the National Center for Ecological Analysis and Synthesis (NCEAS), UC Santa Barbara. An emerging leader in marine conservation, Julia is best known for her research documenting precipitous declines in shark populations and her analyses of the global state of marine fisheries. She was named an Alfred P. Sloan Research Fellow in Ocean Sciences in 2011 and was awarded the Stevenson Lectureship, given to a young, energetic and creative researcher at the cutting edge of an aquatic discipline, in 2016. Julia's current research program focuses on understanding how human disturbances, ranging from overfishing to climate change, are impacting marine ecosystems and how we can ensure the persistence of healthy resilient marine ecosystems over the long-term.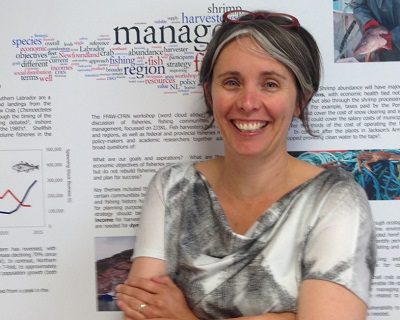 Dr. Erin Carruthers
Fisheries Scientist, Fish, Food and Allied Workers
Dr. Erin Carruthers is a Fisheries Scientist with the Fish, Food and Allied Workers Union (FFAW-Unifor), which represents the owner-operator inshore fleet in Newfoundland and Labrador. The FFAW is committed to research and management that supports healthy oceans, fisheries and coastal communities, with collaborative research projects on fished species and their environments. Before joining the FFAW, Erin earned her PhD at the Memorial University of Newfoundland and completed a postdoctoral fellowship with the Centre for Fisheries Ecosystems Research. Erin's current research program is co-constructed with fish harvesters and includes research on shifting marine prey fields, fisheries biomass and exploitation rate surveys, and best practices for the handling and release of unwanted catch.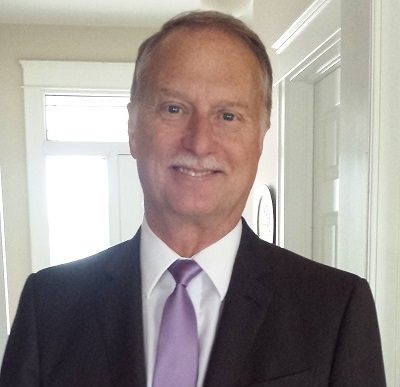 Bruce Chapman
Representative for the offshore groundfish and shrimp sectors in Atlantic Canada
Bruce Chapman represents large vessel groundfish and shrimp license holders in Atlantic Canada. Since 1977 he has held a number of senior management positions with fish and seafood harvesting and processing associations at both the provincial and national levels. He has been associated with many advisory committees and task forces over the years, and is currently a Commissioner with the Northwest Atlantic Fisheries Organization (NAFO).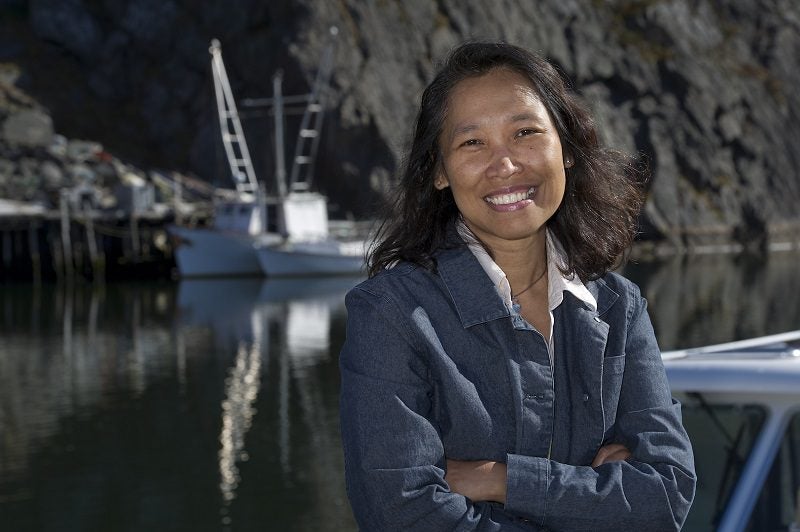 Dr. Ratana Chuenpagdee
Canada Research Chair in Natural Resource Sustainability and Community Development
Ratana Chuenpagdee is Professor at Department of Geography, Memorial University. She studied in Thailand, US and UK, and received a PhD from University of British Columbia, Vancouver. Her research emphasizes interdisciplinary approaches to coastal, fisheries and ocean governance, focusing particularly on small-scale fisheries, marine protected areas, community-based management, and food security. She has worked in several countries including Cambodia, Malawi, Mexico, South Africa, Spain, Thailand and Canada. Ratana is currently leading a major global research partnership, Too Big To Ignore, which aims at elevating the profile of small-scale fisheries and rectifying their marginalization in national and international policies. As part of this project, she's coordinating research and activities to support the implementation of the Small-Scale Fisheries Guidelines.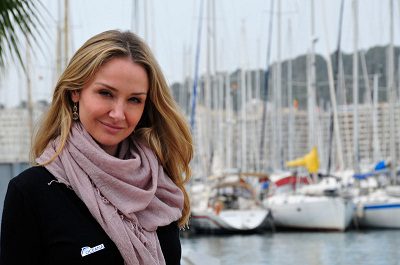 Alexandra Cousteau
Oceana Advisor
Alexandra Cousteau lends her environmental expertise and influence to help guide the organization's global campaigns to protect and restore the oceans. Alexandra is a National Geographic Emerging Explorer, filmmaker and globally recognized advocate on water issues who continues the work of her renowned grandfather Jacques-Yves Cousteau and her father Philippe Cousteau, Sr. Alexandra's global initiatives seek to inspire and empower individuals to protect not only the ocean and its inhabitants, but also the human communities that rely on freshwater resources.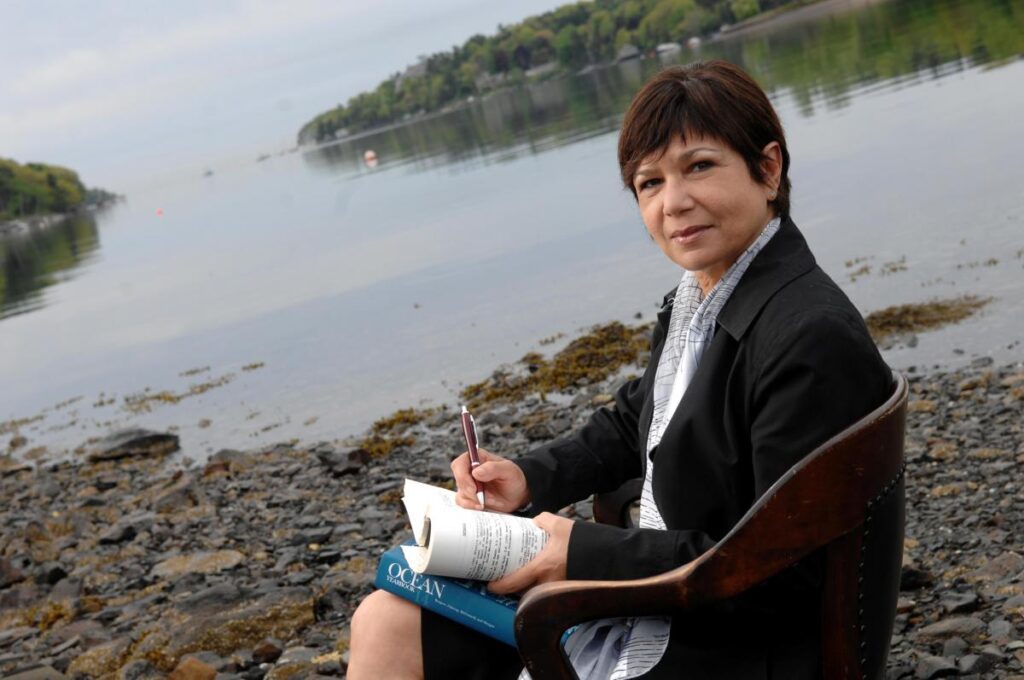 Dr. Lucia Fanning
Marine Affairs Program, Dalhousie University  
Dr. Lucia Fanning joined the Marine Affairs Program at Dalhousie University in September 2007 and served as Director until 2013. Prior to her work at Dalhousie University, she was involved in addressing transboundary fisheries governance in the Caribbean Sea, where some 45 countries and territories with diverse cultures, politics, economics, laws and environments are working toward enhanced decision-making for the long-term sustainability of the fisheries. Lucia holds a multi-million dollar six-year Social Sciences and Humanities Research Council (SSHRC) research grant in partnership with the Assembly of First Nations and their members as well as the Government of Nunavut that focuses on understanding how different knowledge systems (i.e.,. "Western" and Indigenous) influence fisheries decision-making on Canada's Pacific, Atlantic and Arctic coasts, as well as inland fisheries in Ontario.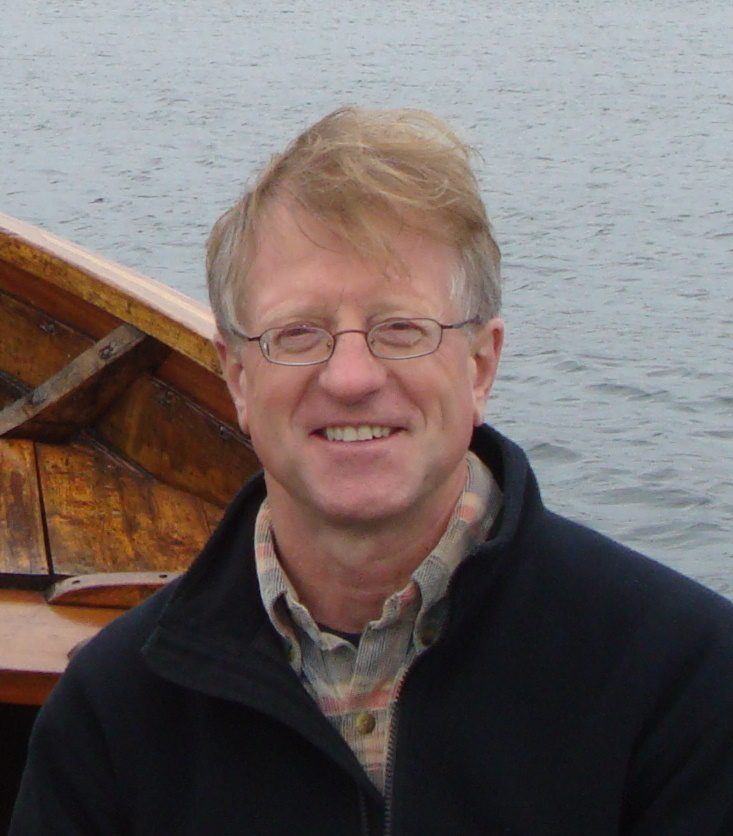 Dr. Jeffrey A. Hutchings
Killam Chair in Fish, Fisheries and Oceans
After obtaining a PhD at Memorial University of Newfoundland, Dr. Jeffrey A. Hutchings worked at Edinburgh University and Fisheries and Oceans Canada (St. John's) before accepting a position at Dalhousie University, where he was recently appointed Dalhousie's Killam Chair in Fish, Fisheries and Oceans (2016). Jeffrey's work on fish ecology, evolution, and population dynamics has been published in more than 200 peer-reviewed scientific articles. He has chaired four national committees, including Canada's science advisory body on species at risk (COSEWIC; 2006-2010). Since 1997, Jeffrey has been invited to appear before 11 parliamentary Standing Committees. Co-founder and Past-President of the Canadian Society for Ecology and Evolution, he chaired the Royal Society of Canada Expert Panel on the effects of climate change, fisheries, and aquaculture on Canadian marine biodiversity in 2012. He was elected Fellow of the Royal Society of Canada in 2015.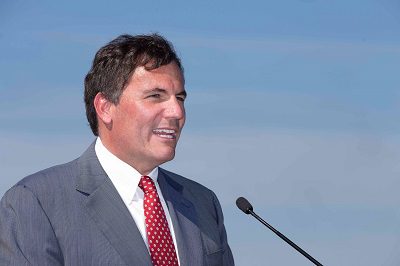 The Honourable Dominic LeBlanc
Minister of Fisheries, Oceans and the Canadian Coast Guard
The Honourable Dominic LeBlanc was appointed as Minister of Fisheries, Oceans and the Canadian Coast Guard in May 2016.  He also served as Leader of the Government in the House of Commons from November 2015 to August 2016. On July 10, 2004, Minister LeBlanc was sworn in as a Member of the Privy Council for Canada and appointed Parliamentary Secretary to the Leader of the Government in the House of Commons and Deputy Chief Government Whip. He has served as Opposition Critic for International Trade, Intergovernmental Affairs, Justice, Defence, and Foreign Affairs. Minister LeBlanc received a Bachelor of Arts in Political Science from the University of Toronto (Trinity College), a Bachelor of Laws from the University of New Brunswick, and a Masters of Law from Harvard Law School. Prior to his election to the House of Commons, Minister LeBlanc was a barrister and solicitor with Clark Drummie in Shediac and Moncton, New Brunswick. From 1993 to 1996, Mr. LeBlanc was special advisor to the Prime Minister of Canada, the Right Honourable Jean Chrétien.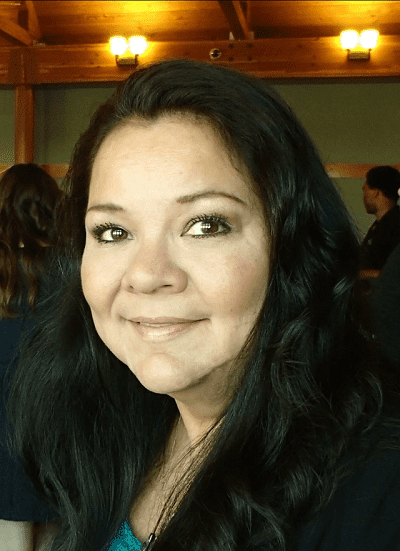 Audrey L. Mayes
Senior Policy Analyst, Environmental Stewardship, Assembly of First Nations
Audrey L. Mayes is Senior Policy Analyst and Researcher for the Fisheries sector at the Assembly of First Nations (AFN) in Ottawa. For the past 23 years, she has worked at the Assembly on legislative and policy issues pertaining to Fisheries, Environment, Mining, Forestry, Water, Specific and Comprehensive Claims, Land Rights, Treaties and Aboriginal Rights. As part of her work with national policies and strategies, she has developed and implemented a National Fisheries Strategy that responds to the priorities of First Nations from coast to coast to coast.  Many of these strategies build on the rights, access, capacity and accountability between First Nations and Department of Fisheries and Oceans Canada. She has also represented and presented AFN interventions at the United Nations on the UN Declaration on Rights of Indigenous Peoples, Organization of American States, and UN Permanent Forum on Indigenous peoples and World Fisheries Congress. She is a citizen of Mi'kmaq Nation in Nova Scotia from the Sipekne'katik First Nation and her work has been dedicated to advocating and promoting First Nation rights at the national and international levels.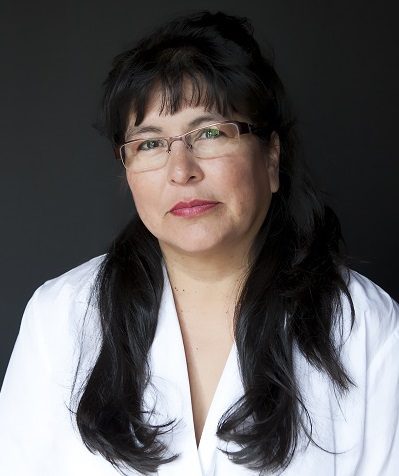 Verna McGregor
Algonquin representative
Elder Verna McGregor is from the Algonquin Community of Kitigan Zibi Anishinabeg, which is approximately 120 kilometres north of Ottawa. Ottawa is part of the Algonquin Nation's traditional lands. Verna works at Minwaashin Lodge, the Aboriginal Women's Support Centre located in Ottawa. Services and resources provided by Minwaashin Lodge assist in the empowerment of Aboriginal Women leaving violence. Verna has remained firmly grounded in her community and nation by also being part of the group of traditional Grandmothers (Kokomisag) and Elders. This includes promoting the retention of the Algonquin language and culture, which is so important when addressing issues and connection to the land.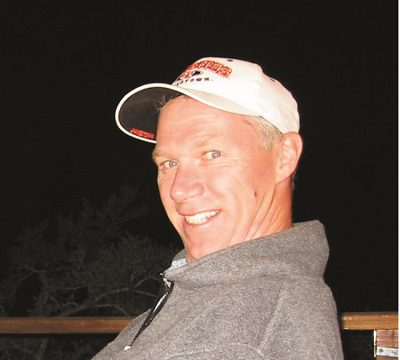 Jim McIsaac
Executive Director, TBuck Suzuki Environmental Foundation
Jim McIsaac is the Pacific Vice-President of the Canadian Independent Fish Harvester's Federation, an organization built to protect independent fishermen and coastal community commercial fishing interests. He is also the Coordinator for the BC Commercial Fishing Caucus and Executive Director of the TBuck Suzuki Foundation, created by fishermen 35 years ago to protect habitat, prevent pollution and promote sustainable fisheries. Jim has participated in various fisheries research initiatives, several over the last six years through the Canadian Fisheries Research Network. Jim represents the fishing industry in various coastal marine planning forums including the Pacific North Coast Integrated Management Area, the Marine Planning Partnership of the North Pacific, West Coast Aquatic, and various MPA processes.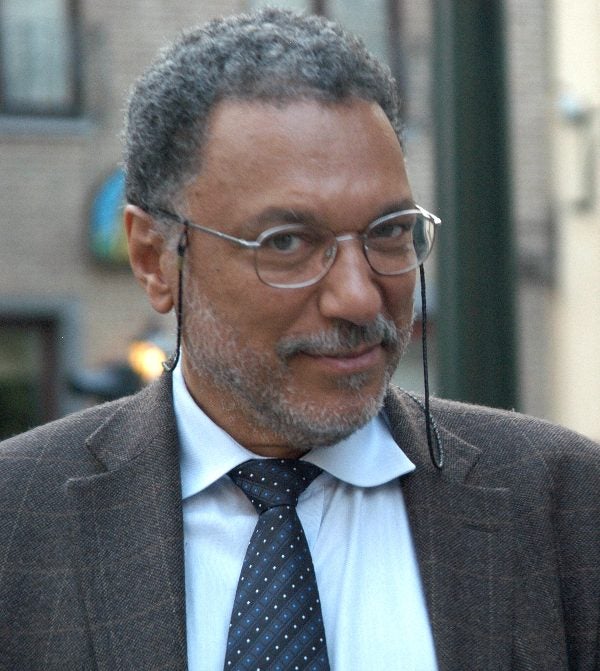 Dr. Daniel Pauly
Sea Around Us, Institute for the Oceans and Fisheries & Department of Zoology, University of British Columbia; and Oceana Board of Directors
Dr. Daniel Pauly, a marine scientist with an international reputation, has been a Professor of Fisheries at the Institute for the Oceans and Fisheries (formerly Fisheries Centre) of the University of British Columbia since 1994. He currently serves as the Principal Investigator of the Sea Around Us, whose global, multi-year analyses of marine fisheries and ecosystems has allowed him to reach startling and important conclusions, most critical among them that fish catches and populations are declining rapidly all over the world.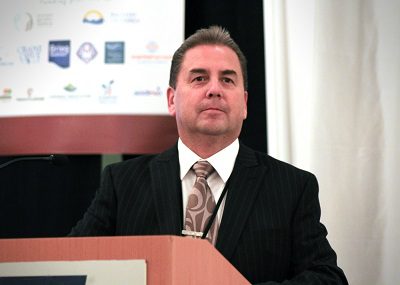 Jordon Point
Executive Director, First Nations Fisheries Council of BC
Jordan Point is a member of the Musqueam First Nation, and has served twenty years on Council with Musqueam, mainly on intergovernmental affairs and the Finance portfolio. He began his career in law enforcement as a federal fishery officer, was valedictorian of his police academy graduating class, and progressed through governmental ranks in many varied assignments with Fisheries and Oceans Canada. He was a field supervisor, detachment supervisor, and a force continuum instructor. He acted in positions at DFO in the litigation case management unit, treaty and Aboriginal Policy Directorate, and was an Aboriginal Affairs Advisor in the Lower Fraser Area. Jordan left the government 2010 and accepted the role of Executive Director of the First Nations Fisheries Council of British Columbia. He and his team coordinate the advancement of First Nations interests at a provincial scale on behalf of the many First Nation fishery organizations. Jordan sees collaboration and successful governing structures as critical elements required to assist First Nations in advancing their respective interests. Jordan also sits on the Board of Aboriginal Tourism BC, and the Musqueam Capital Corporation.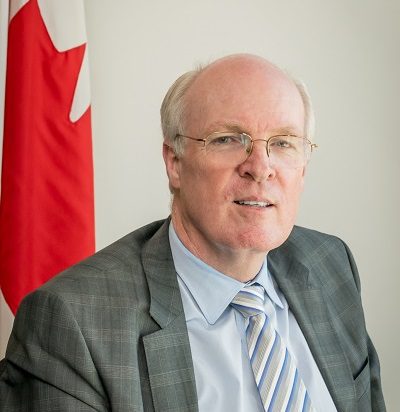 Kevin Stringer
Associate Deputy Minister, Fisheries and Oceans Canada
Kevin Stringer became Associate Deputy Minister of Fisheries and Oceans on July 4, 2016, after serving as Senior Assistant Deputy Minister, Ecosystems and Fisheries Management, for three years. He previously held a variety of senior executive positions at DFO, including ADM, Ecosystems and Oceans Science, ADM, Program Policy, and Director General, Resource Management, as well as Director General, Petroleum Resources Branch, at Natural Resources Canada. Mr. Stringer has a wealth of experience in providing leadership in operational policy and strategic direction in the Department's major programs, such as habitat and fisheries conservation and protection, fisheries management, species at risk, ocean science, aquaculture, and Indigenous affairs.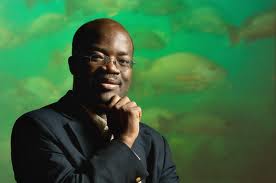 Dr. Rashid Sumaila
OceanCanada Scientific Director, University of British Columbia
Dr. Rashid Sumaila is Professor of Oceans and Fisheries Economics and Director of the SSHRC OceanCanada Partnership & the Fisheries Economics Research Unit, the Institute for the Oceans & Fisheries & Liu Institute for Global Issues at the University of British Columbia. He specializes in bioeconomics, marine ecosystem valuation and the analysis of global issues such as fisheries subsidies, IUU (illegal, unreported and unregulated) fishing and the economics of high and deep seas fisheries. Rashid has experience working in fisheries and natural resource projects in Canada and the North Atlantic region, Namibia and the Southern African region, Ghana and the South Atlantic region and Hong Kong and the South China Sea. He has authored more than 180 journal articles; including in Nature, Science and Nature Climate Change, and is winner of the 2013 American Fisheries Society Excellence in Public Outreach, the Stanford Leopold Leadership Fellowship and the Pew Marine Fellowship. Rashid has given talks at the UN Rio+20, the WTO, the White House, the Canadian Parliament, the European Parliament, the African Union and the British House of Lords.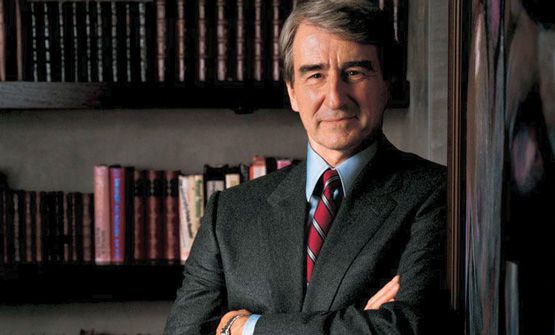 Sam Waterston 
Oceana Board of Directors
Sam Waterston was born in 1940 in Cambridge, Massachusetts, where his father was a language teacher and his mother was a landscape painter. He attended preparatory schools Brooks and Groton before earning a scholarship to Yale University, where he graduated with a Bachelor of Arts in 1962. Later that year, Sam made his New York debut at the Phoenix Theater in "Oh Dad, Poor Dad, Mama's Hung You in the Closet and I'm Feelin' So Sad." Over the next four decades, Sam's career goes on to include a plethora of film and television credits as well as repeated returns to the stage. His trophy case includes television awards such as the Emmy, Golden Globe and Screen Actors Guild and theater awards like the OBIE and Drama Desk. Other accolades include an Academy Award nomination for his role as journalist Sydney Schanberg in 1984's "The Killing Fields" and six Emmy Award nominations for his roles in "I'll Fly Away" and "Law & Order."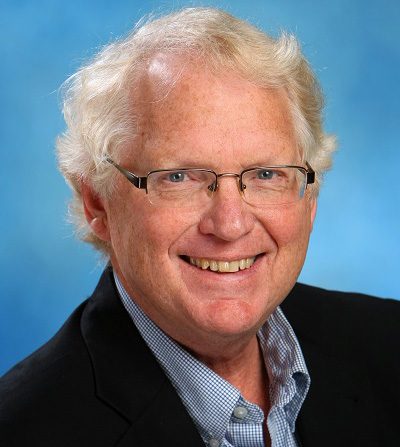 Dr. David VanderZwaag
Professor of Law and Canada Research Chair in Ocean Law and Governance at the Marine & Environmental Law Institute, Schulich School of Law, Dalhousie University
Dr. David VanderZwaag is Professor of Law and Canada Research Chair in Ocean Law and Governance at the Marine & Environmental Law Institute, Schulich School of Law, Dalhousie University. His research covers a wide range of topics in the field of international ocean law and governance including: aquaculture regulation; fisheries management; marine species at risk; maritime boundary delimitation; transboundary cooperation; Arctic law of the sea; Canada-US ocean relations and principled oceans governance. David is a member of the International Council of Environmental Law as well as the IUCN World Commission on Environmental Law (WCEL). He co-chairs the WCEL's Specialist Group Oceans, Coasts and Coral Reefs and is a member of several research teams. They include: the Ocean Tracking Network (OTN), "Tracking and Protecting Marine Species at Risk;" the Marine Environmental Observation Prediction and Response Network (MEOPAR), "Governance Challenges and Responses to Ocean Acidification"; and the OceanCanada Partnership, "Law and Policy Working Group."