February 19, 2021
Celebrating Black History Month with five scientists who changed our understanding of the ocean
Conducting research to advance our understanding of the oceans is critical to helping protect them: we can only save what we know. This Black History Month, we honour the Black marine scientists who have changed what we know about the marine realm and the animals that live there, helping to inform the conservation efforts we are a part of today. To learn more about Black marine scientists and their contributions to our understanding of the marine world, one great resource is Black in Marine Science on Twitter, YouTube and Instagram.
1. Ernest Everett Just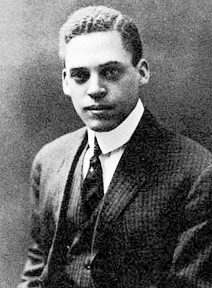 Ernest Everett Just was the first Black marine biologist, pioneering many areas in cell physiology, embryonic development and fertilization. After graduating from Dartmouth College, he began his pivotal research on marine invertebrates in 1909 at the Marine Biological Laboratory (MBL) located in Woods Hole, Massachusetts. He went on to work at MBL for nearly 20 years, during which time he also received a Ph.D from the University of Chicago. Making him one of the first Black men to receive a doctoral degree from a major university in the U.S. His first research centered around eggs of common sand dollars and sea urchins, where he disproved earlier claims that fertilization could occur without the presence of sperm. Throughout his lifetime he published at least seventy research papers on egg development and fertilization, as well as two books in 1939; Basic Methods for Experiments on Eggs of Marine Animals and The Biology of the Cell Surface. In 1915 he was the inaugural recipient of the Springarn Medal, awarded by the National Association for the Advancement of Colored People (NAACP) for outstanding achievement by a Black American. Just's accomplishments and contribution to our understanding of the physiology of development and in particular that of marine invertebrates, are unmatched.
2. Roger Arliner Young
Roger Arliner Young was a brilliant marine biologist and the first Black woman to earn a doctorate in zoology. After receiving her Bachelor of Science from Howard University in 1923, she spent her summers conducting research at MBL in Woods Hole as a student, and later as a colleague, of Ernest Just. In her early studies, she made significant contributions to our understanding of structures that control salt concentration in marine Paramecium (single-celled organisms). Her first article on this topic was published in 1924 in the scientific journal Science, which was the first time a Black woman in this field had her research published. Young contributed toward numerous other studies during her time at Woods Hole, but ultimately was never crediting as a co-author, contributing to a phenomenon of "silent" scientists whose work was never credited. While she did later publish several notable studies on the effects of radiation on sea urchin eggs and became an Assistant Professor at Howard University, Young experienced both racial and gender-based discrimination for many years during her time in Woods Hole and at Howard University. Despite this, Young's dedication to science was unfailing and she went on to receive a Ph.D. in Zoology from Pennsylvania in 1940. Dr. Young was also recognized in a Congressional Resolution in 2005 celebrating the accomplishments of those "who have broken through many barriers to achieving greatness in science."
3. Samuel Milton Nabrit
Another MBL in Woods Hole Alumni, Samuel Milton Nabrit was an accomplished and internationally celebrated marine biologist who specialized in studies of tail fin regeneration in injured fish. He received his Bachelor of Science in biology from Morehouse College in 1925 and went on to teach zoology there until 1931. During his time as a zoology professor, Nabrit also studied at Brown University and was the first Black man to receive a doctorate degree from Brown University. Nabrit's scientific papers remained influential in the field well into the 1980s and are still cited today in journals, including Regeneration, Mechanisms of Development, and Developmental Cell.
4. Joan Murrell Owens
Born and raised by the sea with a fisherman for a father, Joan Murrell Owens was fascinated by the ocean from an early age. She believed a career in marine biology was her calling; however, there were no courses in marine biology when she attended Fisk College. She instead pursued an education in fine art and a graduate degree in counselling, teaching at a psychiatric hospital, and later teaching undergraduate students and educationally disadvantaged high school students. It wasn't until 1970, when she was 37 years of age, that she got to pursue her childhood dream, returning to university to study zoology and geology and becoming the first Black woman to receive a doctorate degree in geology. Owens' research focused on coral life, more specifically that of button corals, which were mysterious, solitary, deep-sea corals. Her work shed light on their evolutionary relationships and she described a new genus of button coral, as well as three new coral species.
5. Robert Kent Trench
Robert Kent Trench is recognized as one of the most influential Black marine biologists. He earned a Ph.D. in zoology from University of California, Los Angeles (UCLA) in 1969, and went on to teach at Yale University for four years and then UC Santa Barbara until he retired in 2000. Through his research, he garnered a reputation as the world's leading expert on the relationship between corals and their symbiotic algae, zooxanthellae, where the corals provide shelter for the algae in return for energy that the algae derive from sunlight. He authored dozens of research papers which, in combination with some of his truly groundbreaking research, won him the coveted Miescher-Ishida Prize for outstanding contribution to the field of biology in 1994. He was also a prominent member of the American Association for the Advancement of Science and the Society of Limnology and Oceanography.