October 30, 2018
Canada has amazing seafood, don't miss out on it because of fraud and mislabelling
The simplicity of cooking fish can be really empowering. You can cook it so many different ways and with just a few ingredients create something truly delicious. It's incredibly versatile, like a blank canvas, you can get inspired by different cuisines; like Mediterranean, Thai or French. In season and sustainably harvested seafood is the key because even the best chef in the world cannot take poor quality fish and turn it into something great.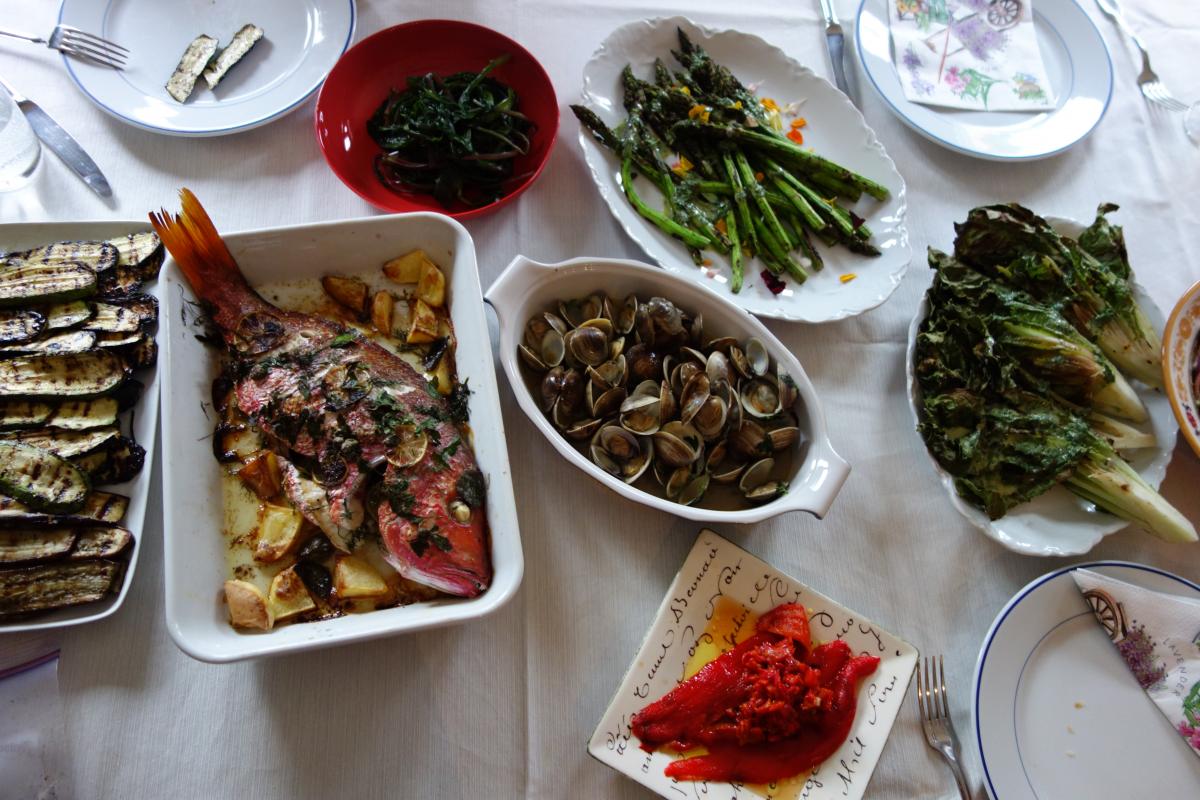 A seafood spread with clams and whole snapper – depicting the variety of seafood and the Greek idea of lunch. Photo Credit: Christine Cushing
Celebrating a love for seafood is important to me, in part because of my Greek Canadian heritage. Greeks have a deep connection to the ocean and a history of being seafarers, fishermen and navigators. This is embedded in the traditional Greek diet, which is rich in seafood and legumes. My mother was born in Athens, where she spent her childhood going to the coastline to pick sea urchins. Her connection to the sea and its bounty came with her when she immigrated to Canada with my dad and I . We literally were off the boat. As a child, I would visit the fish store with my dad, where we would inspect the fish, smelling it, touching the eyes and the gills, really getting to know our food. I think we should all try to shop with this level of interest in the seafood we buy.
I get asked a lot about how to buy seafood and I really enjoy sharing tips on T.V. as well as on my YouTube channel. With seafood, I know people often feel overwhelmed about finding options that are a healthy choice for them and the oceans. The lack of information on how to pick seafood leads some to avoid cooking it, but I don't think this is the answer. Canada should be a leader in everything to do with seafood, including celebrating it on our dinner plates. We have the longest coastline in the world and amazing seafood that you shouldn't miss out on.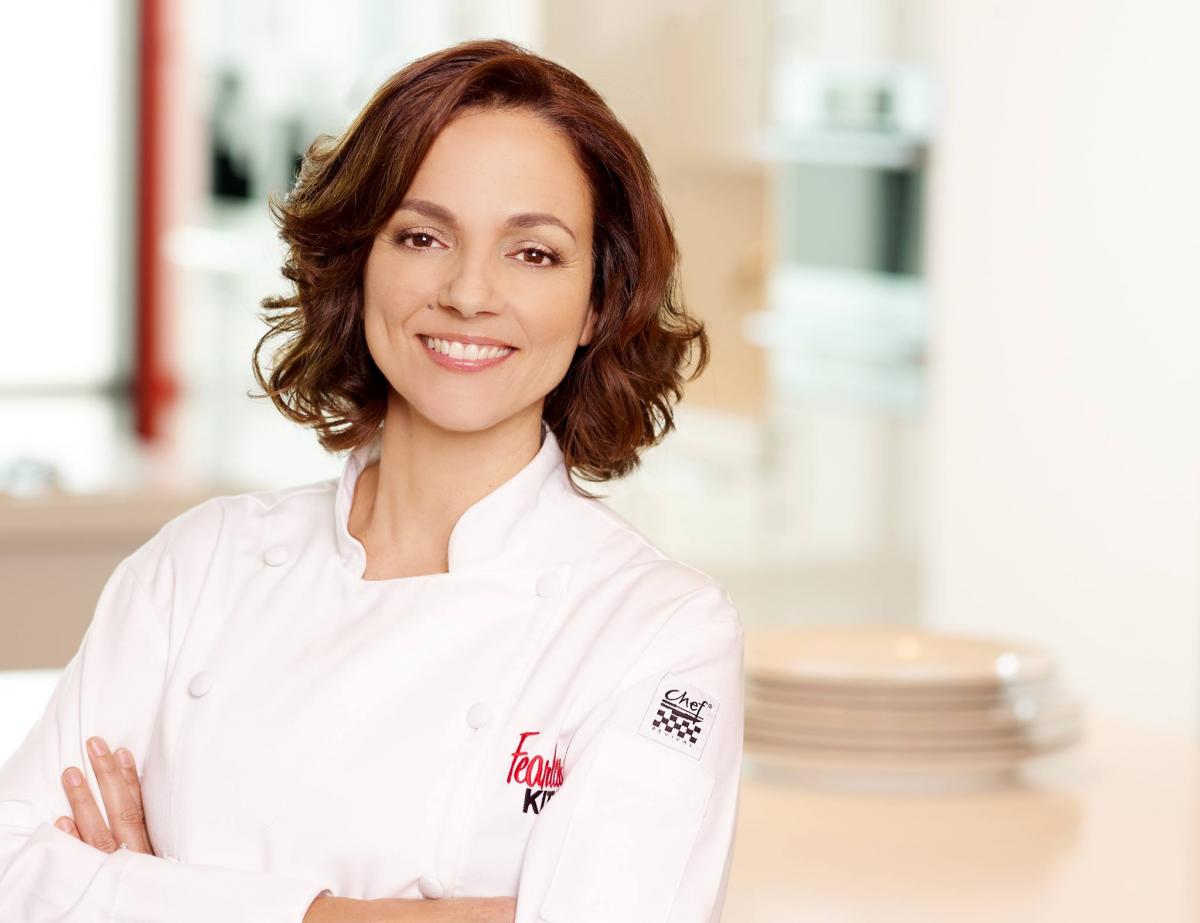 Our lives are so hectic and busy but it's so important to be informed and ensure we have accurate information about the seafood we are eating. Most people can't tell the difference between a species of fish just by looking at it, especially with the skin off, so they rely on the labels for information. But in Canada, labels don't actually tell you much about the seafood you are buying and what they do say might be misleading or even deceitful.
Forty-four per cent of the seafood samples tested in Canada were mislabelled, according to a report by Oceana Canada. This means that consumers think they are buying one fish when in fact they are getting something else. Often the species that is substituted is a cheaper or lower quality fish. This mislabelling can also hide the fact that you may be eating fish that is bad for your health or harvested in ways that harm the ocean.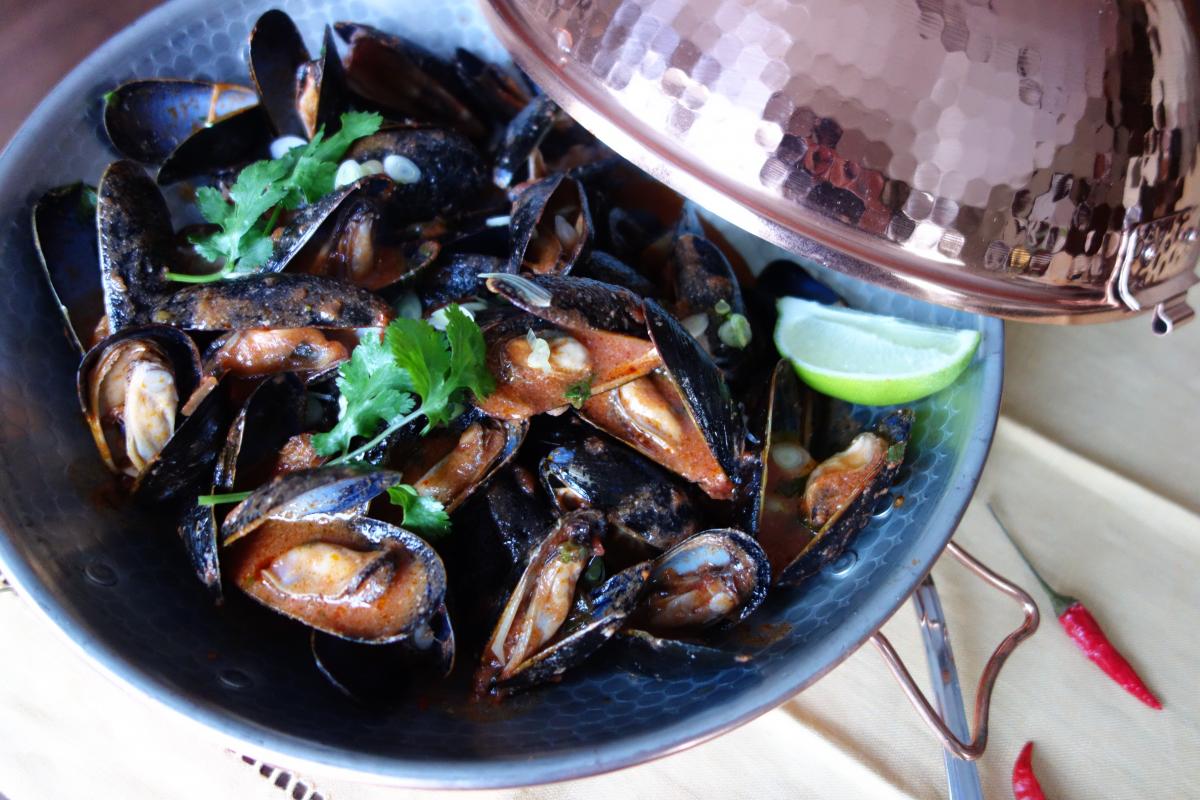 Mussels are a great sustainable option that you can customize easily and make in 15 minutes. Here's my version of mussels Thai style. Photo Credit: Christine Cushing
We can change this by implementing food traceability which ensures information about a fish is carried throughout the supply chain, from when it was harvested to your dinner plate. You can help make this happen by adding your voice to this petition calling on the Canadian Food Inspection Agency to implement full boat-to-plate traceability for all seafood sold in Canada. If we have better traceability and labelling in Canada we can be more informed and able to find good quality fish.
The next time you are at the store looking for seafood, ask questions. Try to find options that are sustainably harvested, consider where it is from, if it is in season and its quality. This means you may have to adjust what you had hoped to buy based on what is available and looks good that day. I love sockeye salmon, but I only eat it when it is in season and looks like it is good quality. Just like a grizzly bear, I wait for the right time of year to enjoy this special treat.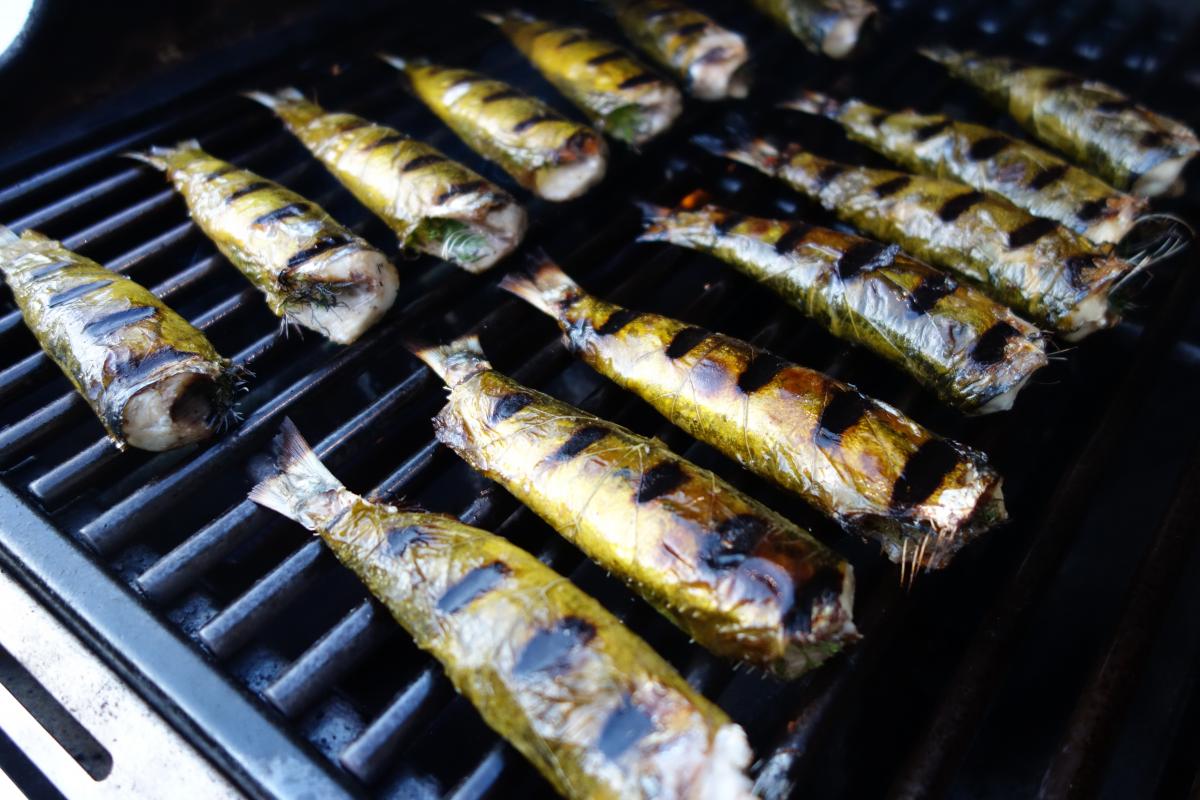 It's good to eat a variety of fish. Here are grilled sardines in grapevine leaves. They're a small species high in Omega 3's. Photo Credit: Christine Cushing
With some knowledge about fish and the desire to try something new, you can dive into the world of cooking delicious seafood. We all have a tendency to pick one thing and just stick with it, but with food that's often not sustainable. Part of fostering a connection to the ocean is learning to appreciate a more diverse experience, like trying a different species based on what is in season. Everyone can learn to cook seafood and it is a great way to make something that connects you to the ocean, right in your own kitchen.
Join me and Oceana Canada by adding your voice, calling for the Canadian government to implement boat-to-plate traceability throughout our seafood supply chains.
Christine Cushing was an early trailblazer on Food Network and her new show "Confucius was a Foodie" is airing on PBS across north America and National Geographic in more than 80 countries. Her YouTube "Channel My Favourite Foods" is quickly becoming a fan favourite and she has been inspiring Canadians to cook for 20 years. She is currently the resident chef on the highest rated talk show in Canada, the Marilyn Denis Show.