Report | November, 2020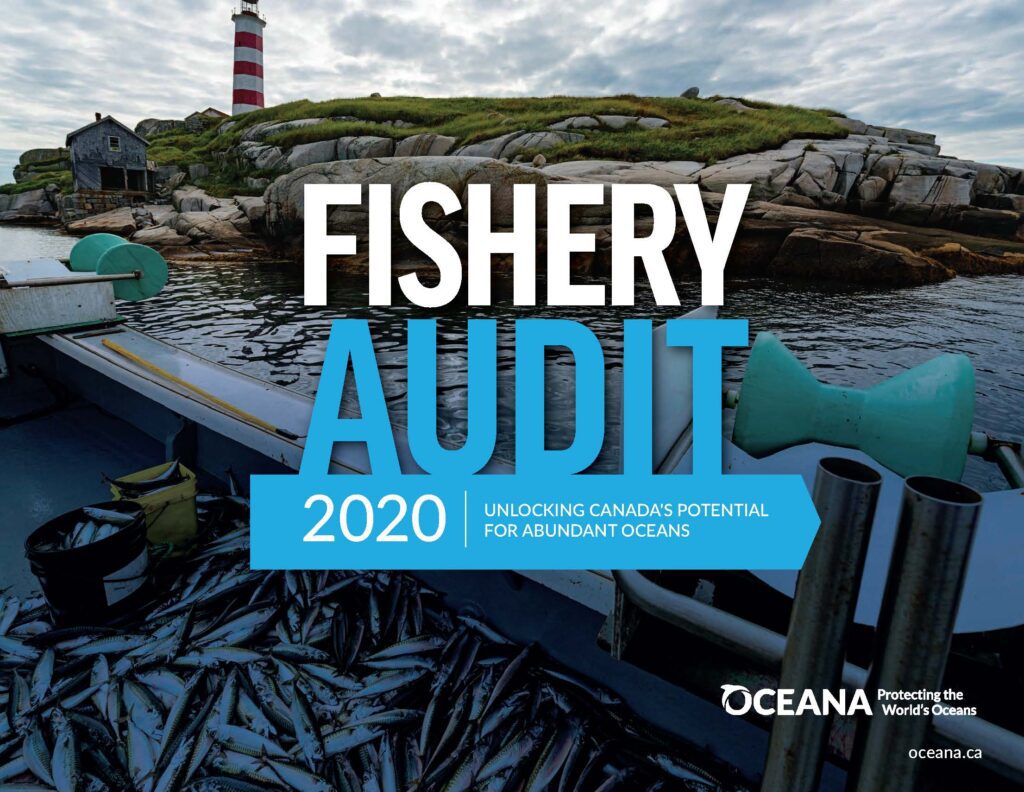 Oceana Canada's annual Fishery Audit reports on the state of fish stocks and tracks progress on how well the government is meeting its policy and management commitments. This year's Audit shows that Canada's fisheries are continuing to decline despite significant commitments and investments by the federal government to rebuild them.
Key findings include:
A mere 26.5 per cent of Canada's fisheries are considered healthy,
The number of healthy populations has decreased by almost eight percentage points since Oceana Canada released its first Fishery Audit in 2017.
No comprehensive or meaningful rebuilding plans – crucial prerequisites to rebuilding collapsed populations – were released last year, and Fisheries and Oceans Canada only delivered on 14 per cent of its published priorities.
At this rate it will be 37 years before all critically depleted populations have a plan to rebuild them back to healthy levels.
Canada's Fisheries Act makes rebuilding plans the law for depleted populations. However, Canada still does not have the regulations needed to implement the law.
For more information about Oceana Canada's findings, visit
FisheryAudit.ca
.
Additional resources:
Appendices: