Alex Ivankine
Director of Finance and Administration
Oceana Staff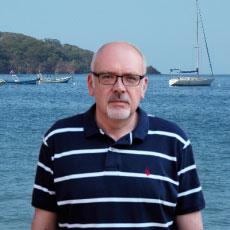 Alex joined Oceana Canada in October 2016 bringing with him an extensive knowledge of accounting and employment standards and diverse experience in finance, HR, and office administration.
In his previous roles, Alex worked with various organizations in corporate and not-for-profit sectors, most recently with the Canadian Art Foundation where he was a member of the leadership team and managed finances and HR.
Even though Alex was born and brought up in an urban area far away from the seashore, he has always had a passion for the protection of the underwater world which was inspired by the documentaries and books of Jacques-Yves Cousteau.
Alex graduated from the Plekhanov Russian University of Economics in Moscow with a Bachelor's degree in Finance. Later on, his interest in number crunching and a craving for learning led him to earning the Chartered Professional Accountant and Certified General Accountant designations in Canada and Certified Management Accountant designation in the USA.
In his spare time, Alex enjoys being with his family and friends, traveling, hiking, reading, and keeping up with the latest developments in accounting and finance.
Alex is proud to be a part of Oceana's team and he feels grateful for the opportunity to contribute his experience and professional skills to the important mission of restoration and protection of the oceans.