The summer of exploration to uncover and protect never-before-seen parts of Canada's oceans starts today.
World-leading researchers from Dalhousie University, Memorial University, Fisheries and Oceans Canada and the U.S. National Oceanic and Atmospheric Administration are setting out on an expedition to explore the Gulf of Maine. The ROPOS, a best-in-class underwater robot (or Remotely Operated Vehicle), will capture high-definition video of the sea floor and Oceana Canada will deliver the expedition to your phone or computer screen with livestreaming.
You too can be an ocean explorer by watching oceanographic exploration and research live at oceana.ca/GulfofMaine. Here we'll share daily updates with broadcast times and photos from the ship, as well as on Twitter, Facebook and Instagram.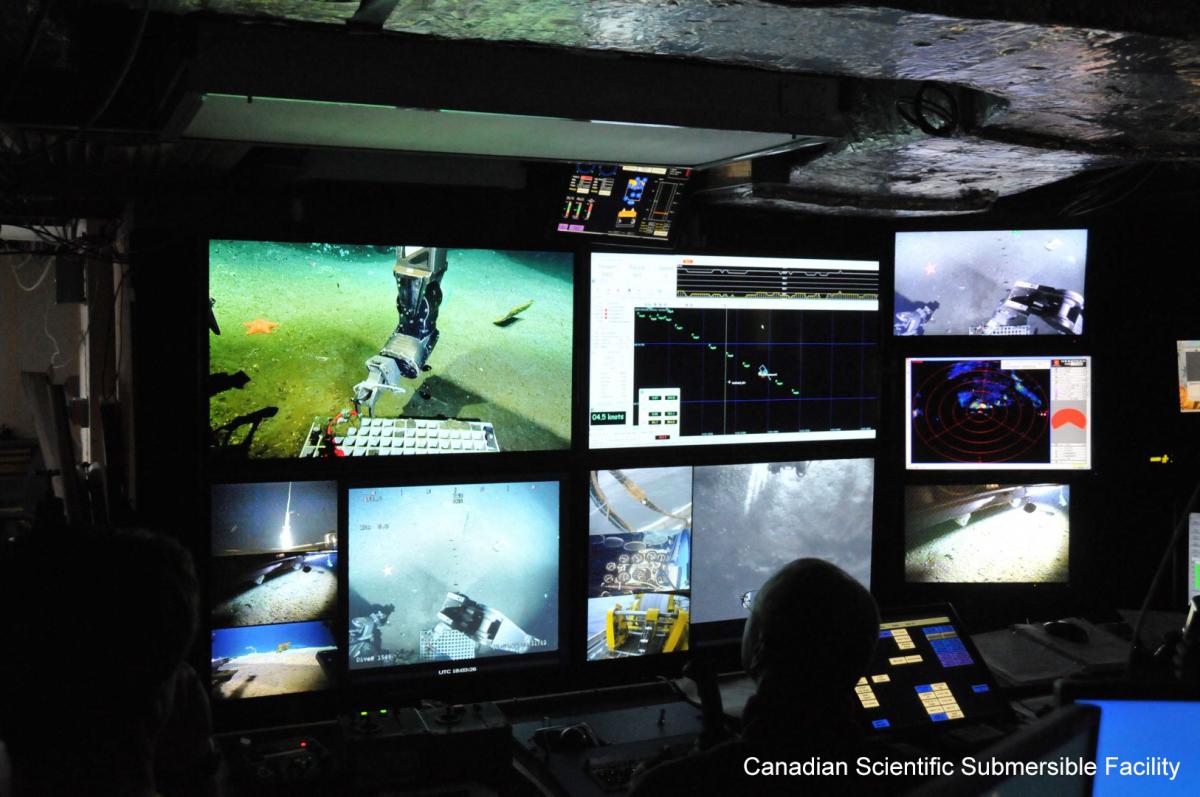 The Gulf of Maine is among the most diverse and complex marine ecosystems in the world. Its powerful tides, combined with nutrients from bordering watersheds, creates an ecosystem that provides critical habitat for thousands of marine species.
The Gulf of Maine straddles the border of Canada and the United States, connecting Nova Scotia and New Brunswick to Maine, New Hampshire and Massachusetts. For thousands of years people have relied on the Gulf of Maine for food, transportation and cultural inspiration.
The canyons in the Gulf of Maine are home to several species of cold-water corals, which can grow several metres high and reach up to 1,000 years old. These corals are essential to the overall health of the surrounding ecosystem, since they provide habitat for many other marine species, including commercially important fish, shrimp and crabs. Many of these canyons are considered vulnerable marine ecosystems, given that several of the marine animals are at-risk of extinction.
Human activity, including overfishing and the use of destructive fishing gear, has had a profound impact on the Gulf of Maine, making research and protection critically important. Some unique habitats and species in this area have already been explored but research to understand others is just beginning.
This expedition will include surveys of unexplored areas, yet-to-be-named canyons and steep edges of the continental slope. During the expedition, researchers will collect evidence on the Gulf of Maine's sea floor to support Canada's marine conservation targets.
To find out more about the Gulf of Maine expedition and to view the live stream, visit oceana.ca/GulfofMaine.