December 23, 2015
Taking Stock: How We Can Get Significantly More From Our Oceans
Estimated reading time: 0 minutes
For anyone who cares about science and the environment, this is a great time for Canada. Federal scientists can once again speak freely to media about their work and the federal government has committed to more openness, accountability and scientific rigour in its decision-making. The federal government is also stepping up efforts to tackle climate change and safeguard Canada's oceans, and has committed to restore funding to support ocean science.
These are essential and welcome steps. But they are not the culmination of the new government's commitment to transparency and the role of science, but rather, just the beginning. The table has been set, now we need to serve the meal.
There is perhaps no better example of the need for increased transparency and proof of scientific decision-making than with our oceans and fish. A long-standing lack of critical information—one that predates the previous government's funding cuts—has contributed to the collapse of our ocean resources. Until this fundamental information deficit is addressed, we risk simply returning to the status quo of declining Canadian fisheries and the coastal communities that rely upon them.
Case in point: unlike our counterparts in Europe and the U.S., Canada has never released a comprehensive review of the status of our fisheries, and in many cases has not set targets for rebuilding them when needed. Environment Canada does report on the number of major stocks that are considered "healthy," "cautious" and "critical;" however, it is impossible for the public, marine scientists, conservation groups and fishermen to figure out which ones fall into each category, let alone how these conclusions are reached or what the government plans to do about those that are in decline. Canadians want and expect coherent information and expert opinion about our oceans and fish. Indeed, a full 84 per cent of Canadians feel that the government should share key data on the health of Canada's fish populations. (Abacus Data, 2015.)
Here's what we do know: we can be getting significantly more from our oceans – sustainably. Fishery production is at an all-time low and the status of Canadian marine fish stocks is among the lowest in the world, according to the Royal Society of Canada. Coastal communities are economically vulnerable, and the future of the seafood industry is uncertain. Canada's global ranking of wild fishery production has plummeted from fourth to 16th place, and only 50 per cent of our 155 major fish stocks are thought to be healthy.
As a result, coastal communities are more economically vulnerable than they should be, and the future of our seafood industry and global food security is unclear. The good news is that there are many examples of successfully rebuilt fisheries around the world, and in virtually every case, the process starts with following the science, setting goals and timelines, and reporting publicly on progress and results.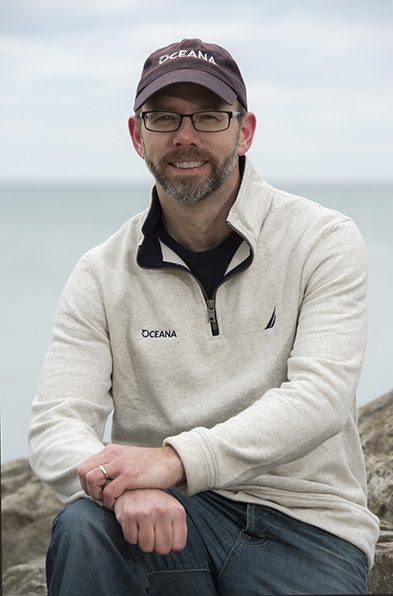 With a renewed commitment to science and transparency imbedded strongly in the mandate letters to each of his ministers, Prime Minister Trudeau has provided a golden opportunity to fix a fundamental problem in how we manage our fisheries – which has had huge impacts on the health of one of Canada's greatest resources and all those who rely upon it. Providing publicly available evidence about the state of our oceans and fish, and how we manage them, will lay the foundation for the broad-based recovery we know is needed.
This is a rare case of being able to have our (fish) cake and eat it too: recovering our fish populations means a healthier ocean, a more stable and sustainable global food supply, and more prosperous coastal communities. The cod collapse of the early 1990s taught us a difficult lesson about the cost of mismanaging our oceans and discounting science. How we handle the fragile beginnings of a cod recovery now will show us how well those lessons have been learned. With a strong commitment to science and transparency, we can help save the oceans and feed the world.
Josh Laughren
Executive Director, Oceana Canada