Wow. What a year it's been!
To say it's been tumultuous for the environment would be an understatement. As the global population surpassed eight billion in 2022, people and the planet experienced record-breaking heatwaves, droughts and torrential flooding. And, closer to home, many are still recovering from the effects of natural disasters like Hurricane Fiona on the East Coast.
In the face of these realities, we at Oceana Canada remain focused on and committed to our goal to protect and restore oceans in Canada. There is still much to do, and it's important to celebrate progress and victories along the way and to remain hopeful – for our oceans, our environment and our future.
Below you will see significant victories and moments that have shaped our year – successes that would not be possible without support from you, our valued allies, donors and Wavemakers. Every petition you sign, every social media post you share and every email you send to the government contributes to these wins. We appreciate you!
Canada bans unnecessary single-use plastics
In June, the federal government announced a national ban on six single-use plastic items. Since 2019, Oceana Canada has been advocating alongside passionate Canadians to reduce plastic pollution and more than 160,000 of you signed our petition helping make this a reality!
Oceana Canada's symposium brings together fisheries experts
On October 26, 2022, Oceana Canada hosted a symposium in Ottawa, Rebuilding Abundance: Priorities for a Resilient Ocean. Leading up to the symposium, Oceana Canada called on Canadians to help end overfishing in Canada and 43,000 of you signed the petition! The Minister of Fisheries and Oceans heard our call and addressed the crowd during the event reaffirming her commitment to rebuild wild fish.
Canada sets legally binding requirements to rebuild wild fish
In a major turning point for the future abundance of Canada's wild fish, the federal government released new regulations that legally require depleted fish populations to be rebuilt. These regulations fall under the Fisheries Act, which Oceana Canada successfully campaigned to amend in 2019.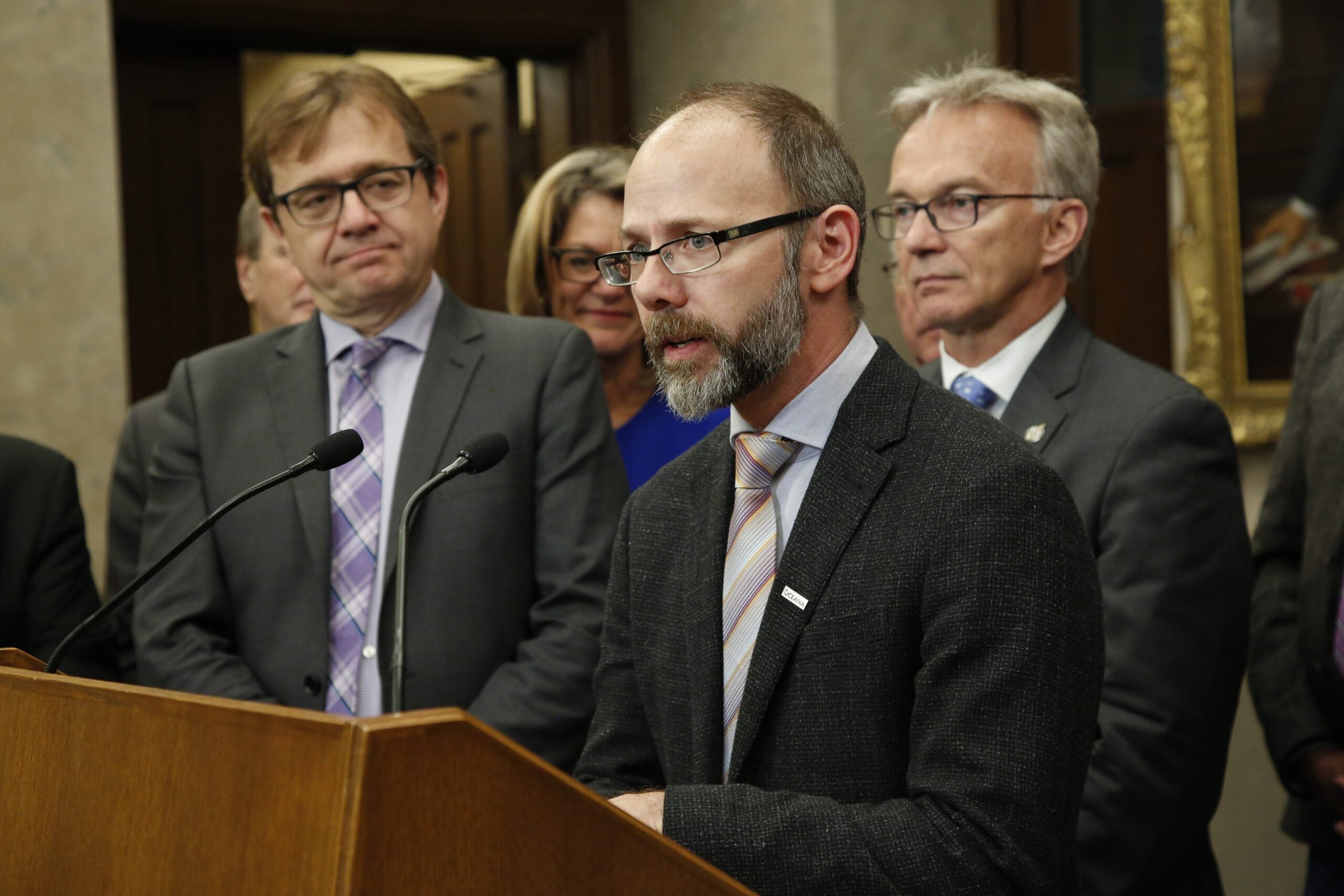 Environmental groups fight industry in court over the plastic ban
More than two dozen plastic manufacturers filed a lawsuit in federal court to revoke the ban on single-use plastics. Environmental groups including Oceana Canada and Environmental Defence, represented by EcoJustice, joined the fight to support the ban and block Big Plastic's efforts to stop it.
Two critically depleted fisheries are closed
Fisheries and Oceans Canada closed the commercial and bait fisheries for two critically depleted species: Atlantic mackerel and Southern Gulf spring herring. Oceana Canada advocated for fishery rebuilding measures to be implemented and called for the closure of both fisheries until the populations recovered. Mackerel and herring play a crucial role in the Northwest Atlantic ecosystem and feed many other species, including whales, seabirds, and commercially important stocks such as cod and tuna.
With your help, we've proven we can win. We have so much to gain from protecting the ocean, and so much to lose if we do not. The oceans hold tremendous potential to mitigate some of the planet's most pressing environmental challenges including climate change. Together we can save the oceans and feed the world.
If you'd like to support our work in 2023, please consider making a one-time donation >>
Or find other ways you can show your support here.