April 30, 2019
Canada bans industrial activity in marine protected areas
It's official! Canada now has stronger measures to conserve marine habitat thanks to expanded protection that bans harmful activities. The new measures were announced last week by Fisheries and Oceans Canada, finally bringing Canada's marine protected areas in line with international best practices.
"This announcement of standards for marine protected areas is a great step forward and will help ensure appropriate protection for Canada's most important marine areas," said Josh Laughren, Oceana Canada's Executive Director.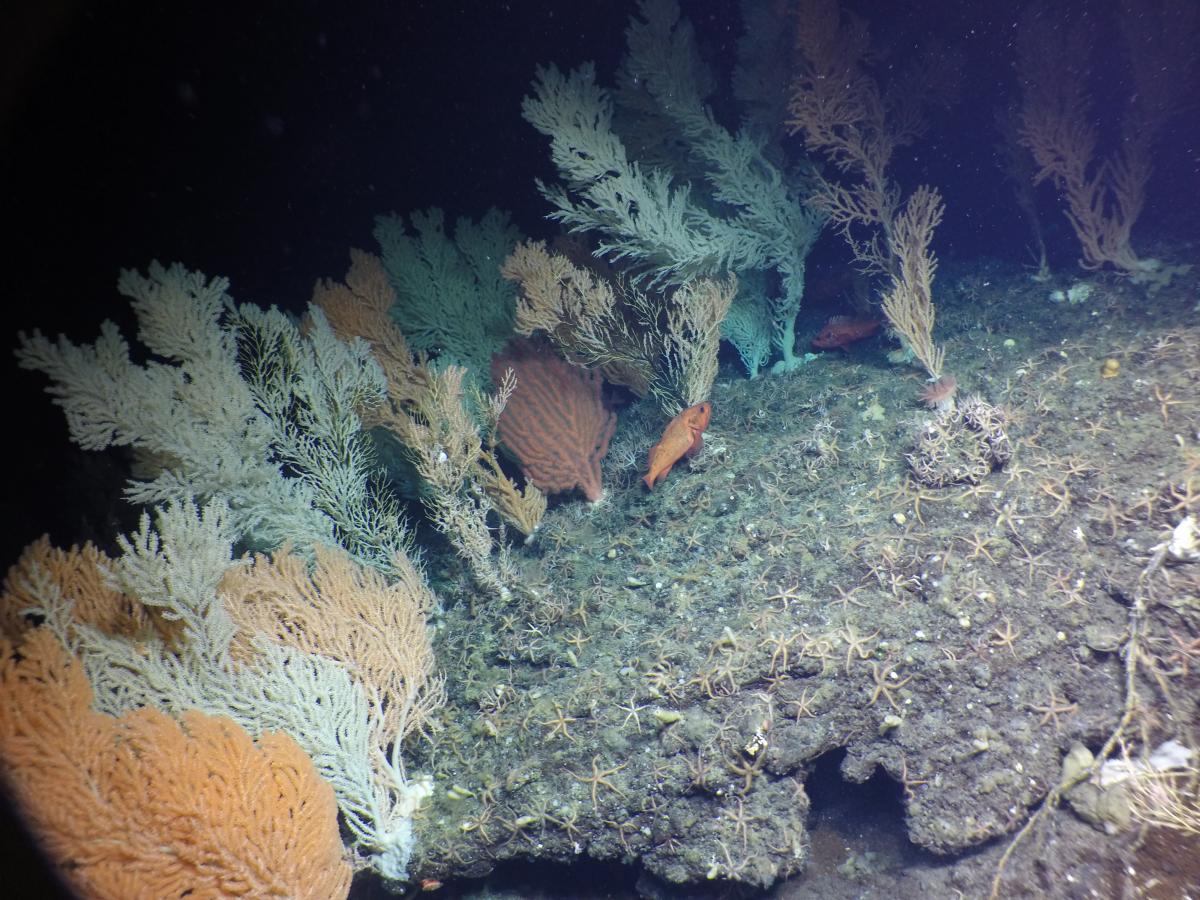 An underwater mountain in the northeast Pacific Ocean, covered in corals (Lophelia pertusa [white] and Primnoa resedaeformis [orange]), rockfish (Sebastes spp.) and brittle stars (Ophiuroidea spp.). Credit: Northeast Pacific Seamount Expedition Partners
In 2010, the government made international commitments to protect 10 per cent of Canada's oceans by 2020. In recent years, Canada has made leaps and bounds towards this goal. As we protected more of the ocean off the coast of Canada, oil and gas activities were still taking place within marine protected areas. It was major point of contention and left many, including Oceana Canada calling for stronger protection measures.
The newly announced standards will ban industrial practices including oil and gas activities, waste dumping, mining and destructive bottom-contact fishing gear in all newly created marine protected areas (MPAs).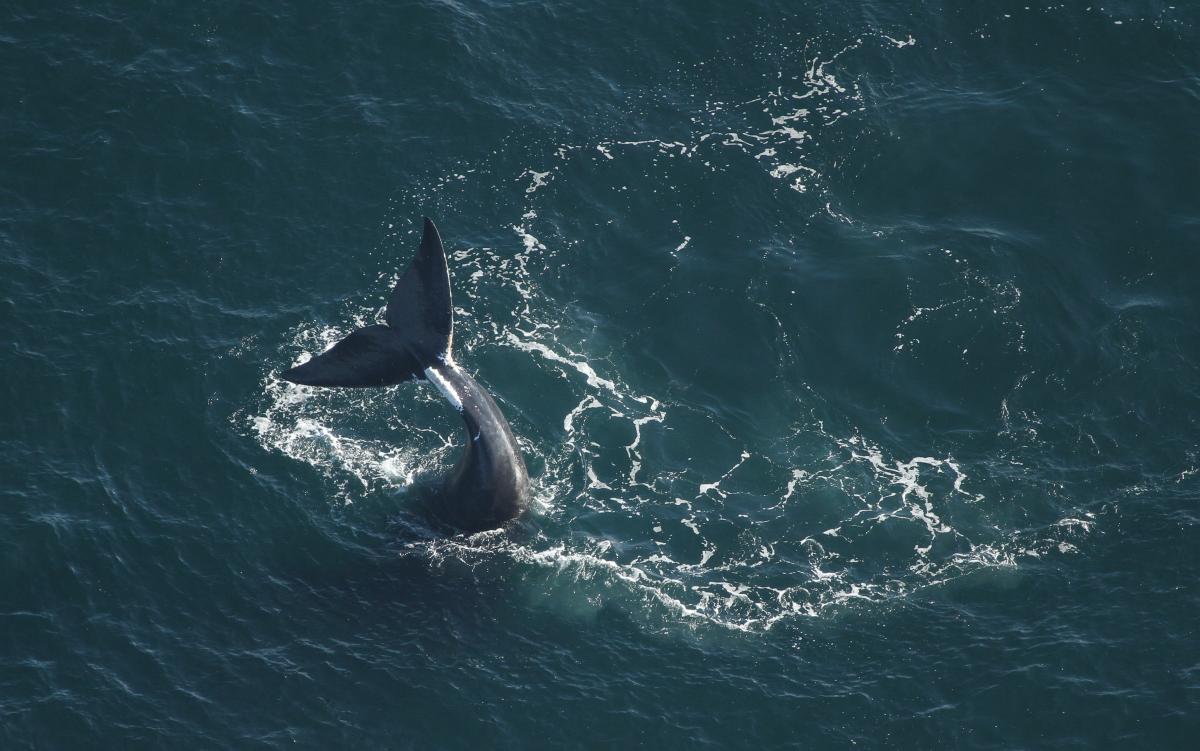 An endangered North Atlantic right whale (Eubalaena glacialis) swims in the Atlantic Ocean. Credit: Florida Fish and Wildlife Conservation Commission, taken under NOAA research permit #15488
MPAs, backed by strong laws that restrict harmful activity, will help protect fragile habitats that provide nursery, spawning and feeding areas for marine wildlife and build resilience to threats such as overfishing and climate change. "It is also a critical step toward rebuilding abundance and restoring our oceans to health, which will benefit coastal communities for generations to come," said Laughren.
Other area-based conservation measures, such as marine refuges, do not fall under these standards but will be managed on a case-by-case basis. Moving forward, any areas that allow oil and gas activities will not count towards Canada's international goal of protecting 10 per cent of our oceans.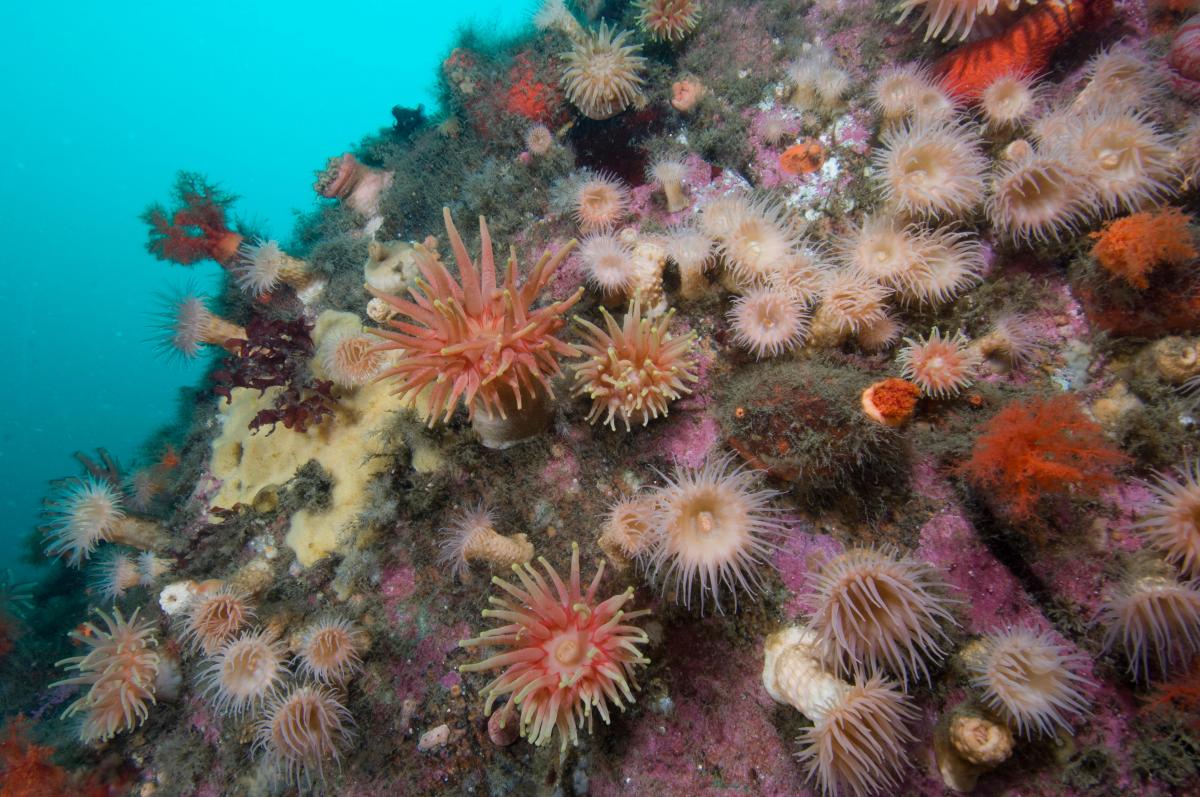 A shallow bank off Canada's Atlantic coast with an abundance of anemones. Credit: Robert La Salle
With the additional announcement of the Laurentian Channel as Canada's newest and largest MPA, Canada now has a total of 8.2 per cent of our oceans protected. Laughren added, "Canada has increased its protected coasts and oceans from less than one per cent in 2015 to more than eight per cent today. This is tremendous progress in four years and sets a strong foundation for the continued work to protect habitat needed to ensure healthy oceans."
Learn more about how Oceana Canada is working to protect marine habitat here.