Sydney Cross
Social Media Specialist
Oceana Staff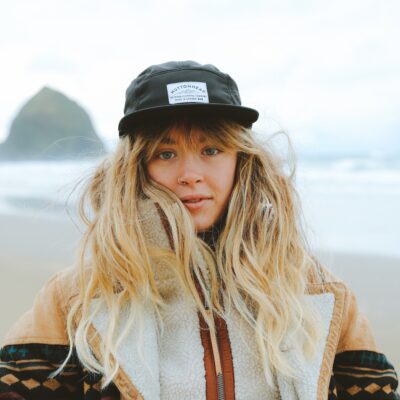 Sydney grew up by the sea, exploring tide pools and learning about marine creatures. Starting from a young age she swam with dolphins in Turks and Caicos, enjoyed SCUBA diving in Belize, published photography for the Canadian Wildlife Federation, and volunteered for the Marine Mammal Rescue Center in Vancouver. She always found a way back to the ocean and its creatures.
As she entered university at the University of British Columbia, she held onto this love for the sea by completing a BSc in natural resource management minoring in communications. This allowed her to integrate courses from an interdisciplinary background such as social sciences, economics, visual arts, communications, ecology, and more. During her time at UBC, she regionally specialized in Indigenous traditional ecological knowledge and resources specialized in marine conservation.
Sydney's work has involved photography and content creation for local brands, running social media for conservation groups, photographing orcas and humpbacks, and being involved in salmon research. She is so excited to be a part of Oceana Canada to spread her love and admiration for the ocean with others. If she's not answering her emails, you can find her on the trails photographing birds, napping on the beach, or booking her next trip.